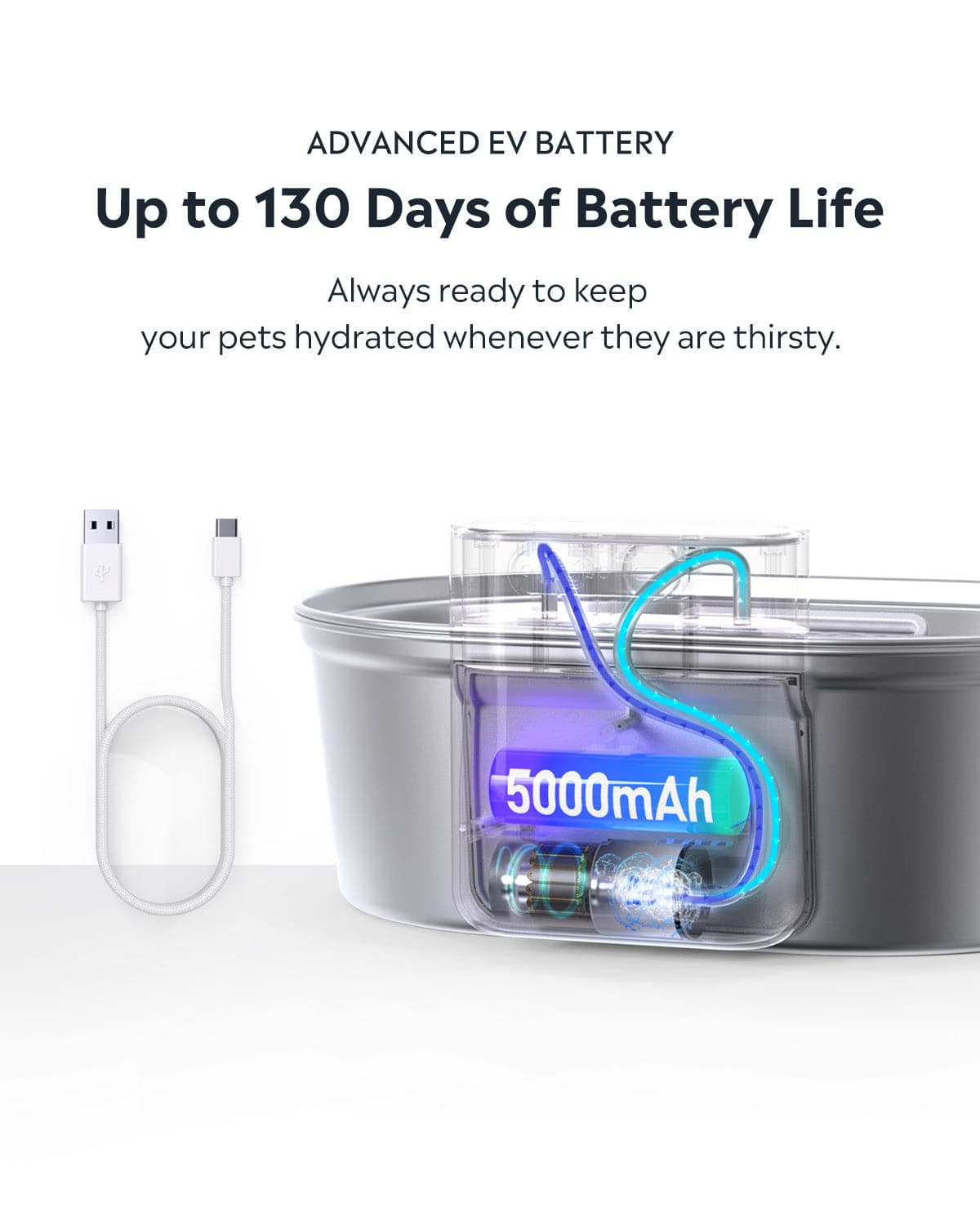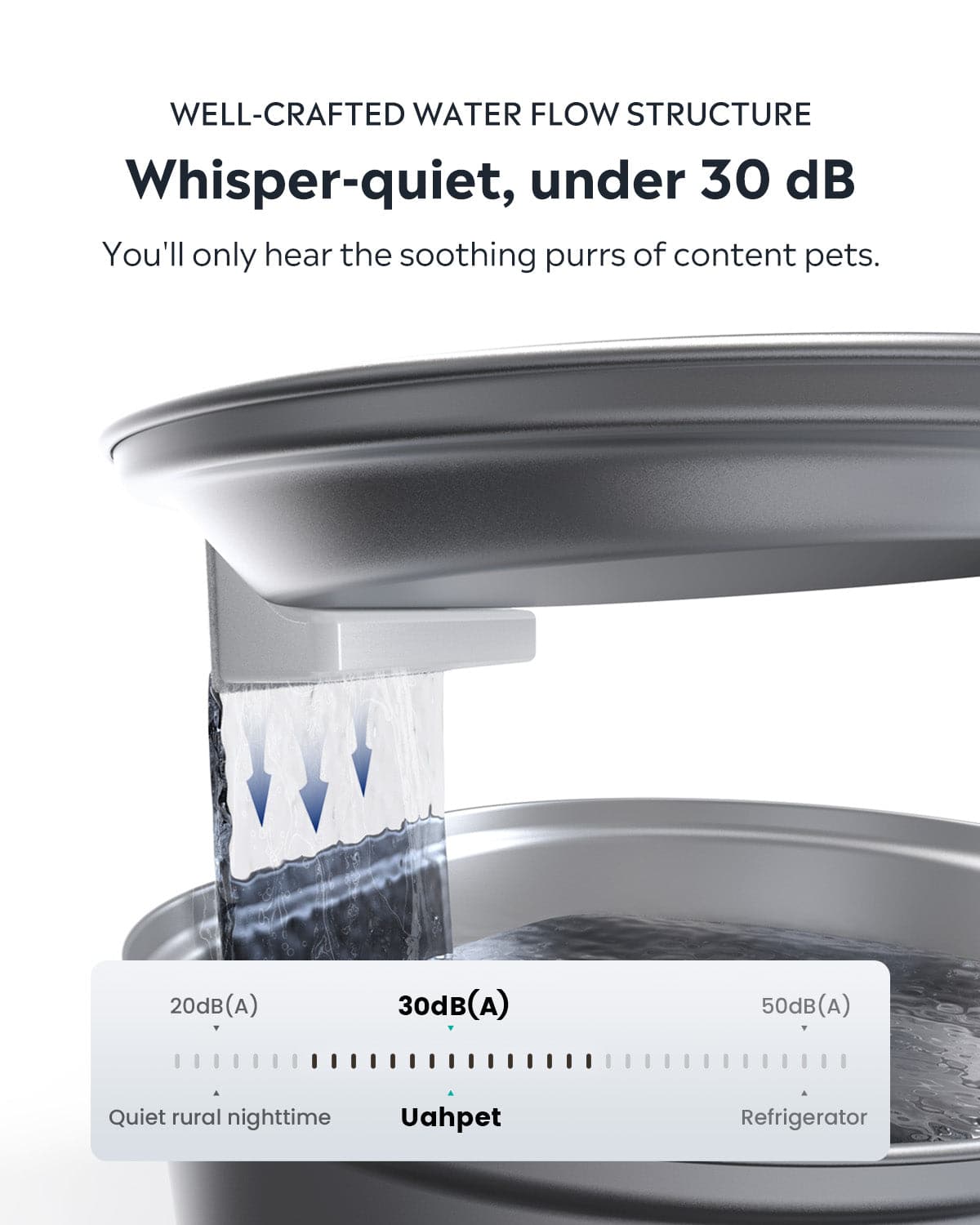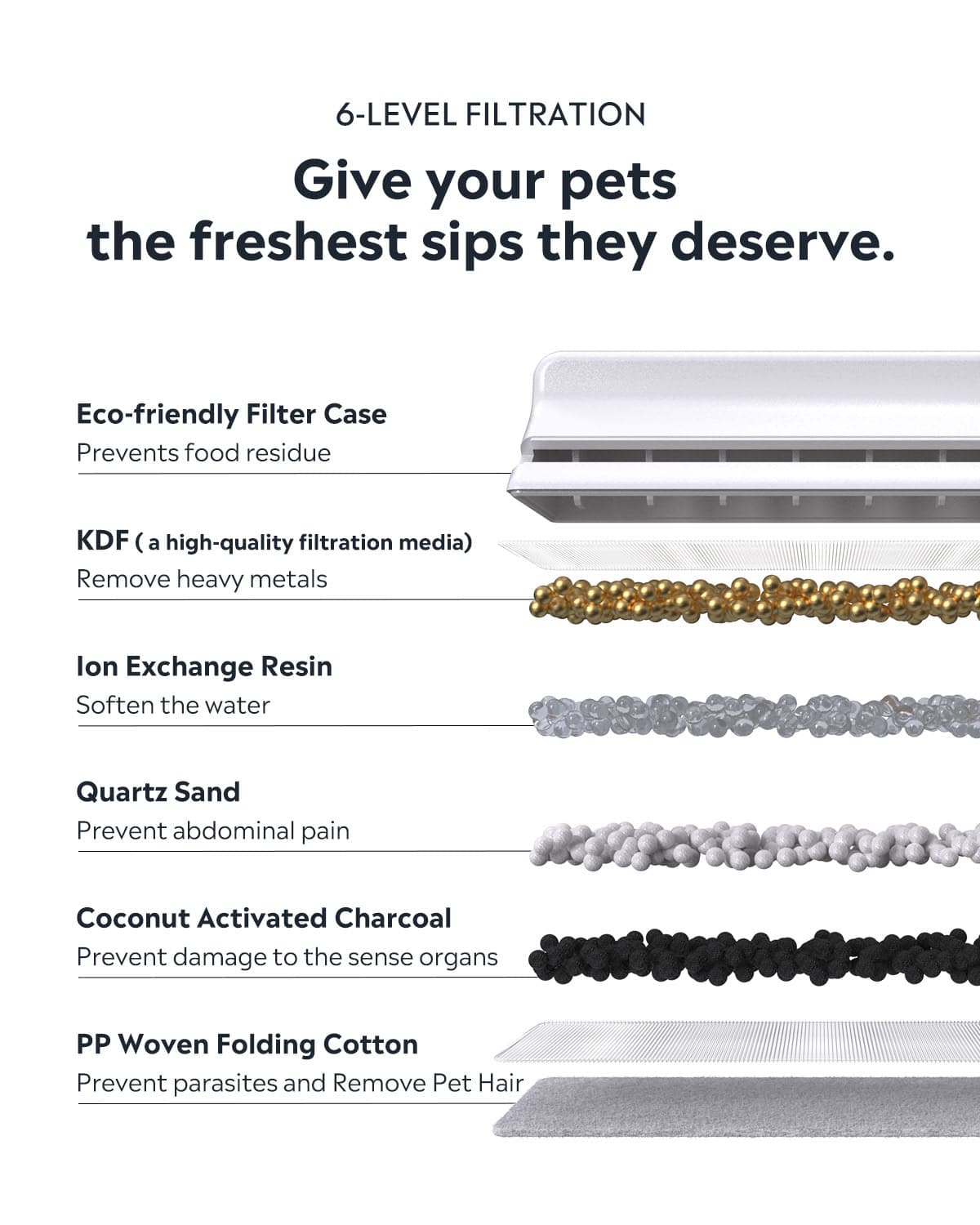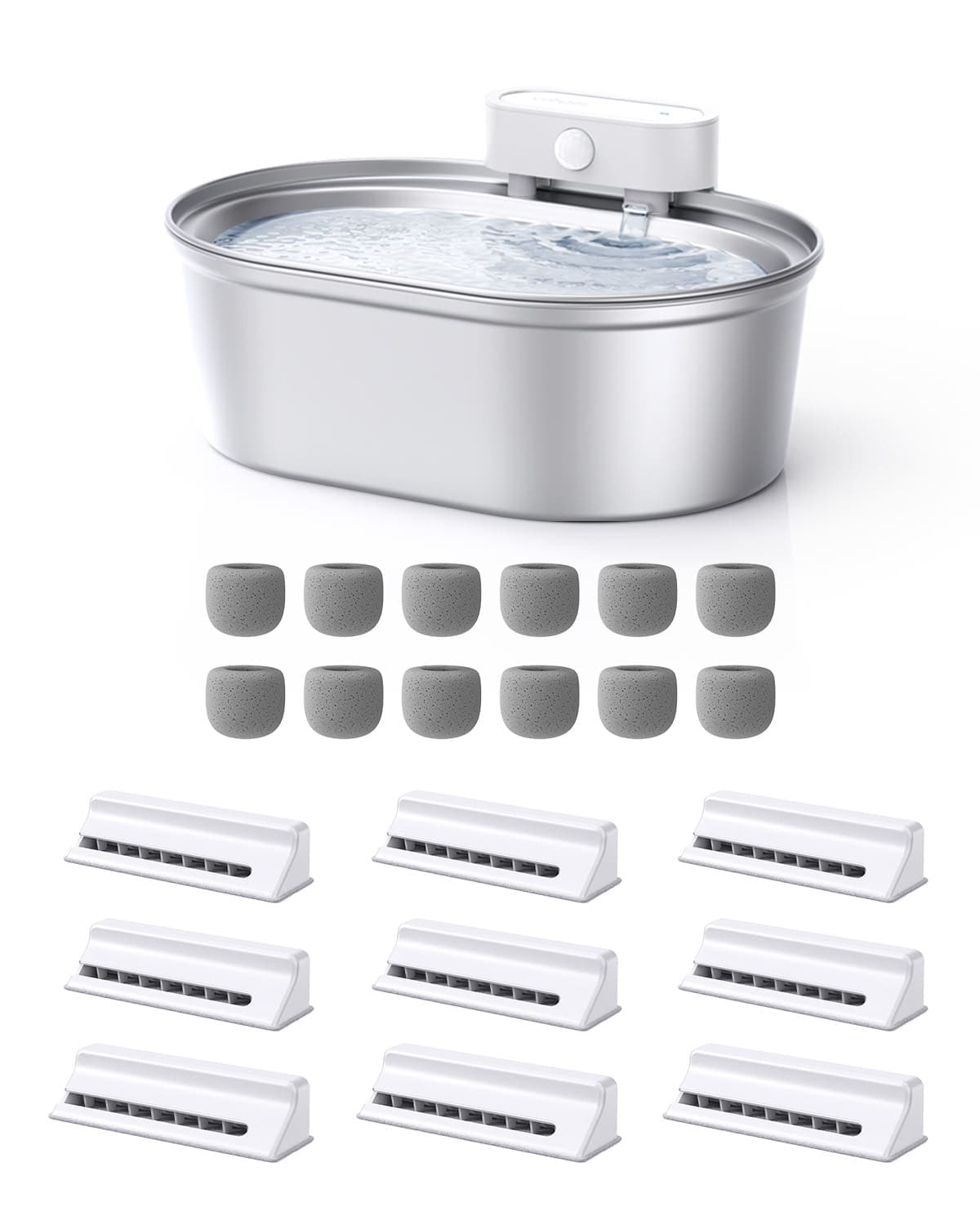 Uah Pet ZERO Stainless Steel Wireless Pet Water Fountain For Black Friday
Option:
1*Fountain & 9*Filters
Get 30% OFF with Code:
BFCM30
Copy
Applied the Code in Your Cart *
In stock

Wireless & noiseless (<30dB)😻
Dishwasher-safe💦
Industry-leading 6-layer filtration🌿
Up to 130 days battery life🔋
Safe external water pump🛡️
BPA-free. FDA-certified🥼

Healthier Pets, Easier Pet Parenting
cordless design
Hydration they need, just the way they like it.
Place it, let them drink from it, and love it—no detached base, truly wireless. So whenever your pets need a sip, our ZERO stainless steel wireless water fountain offers them fresh, pure hydration.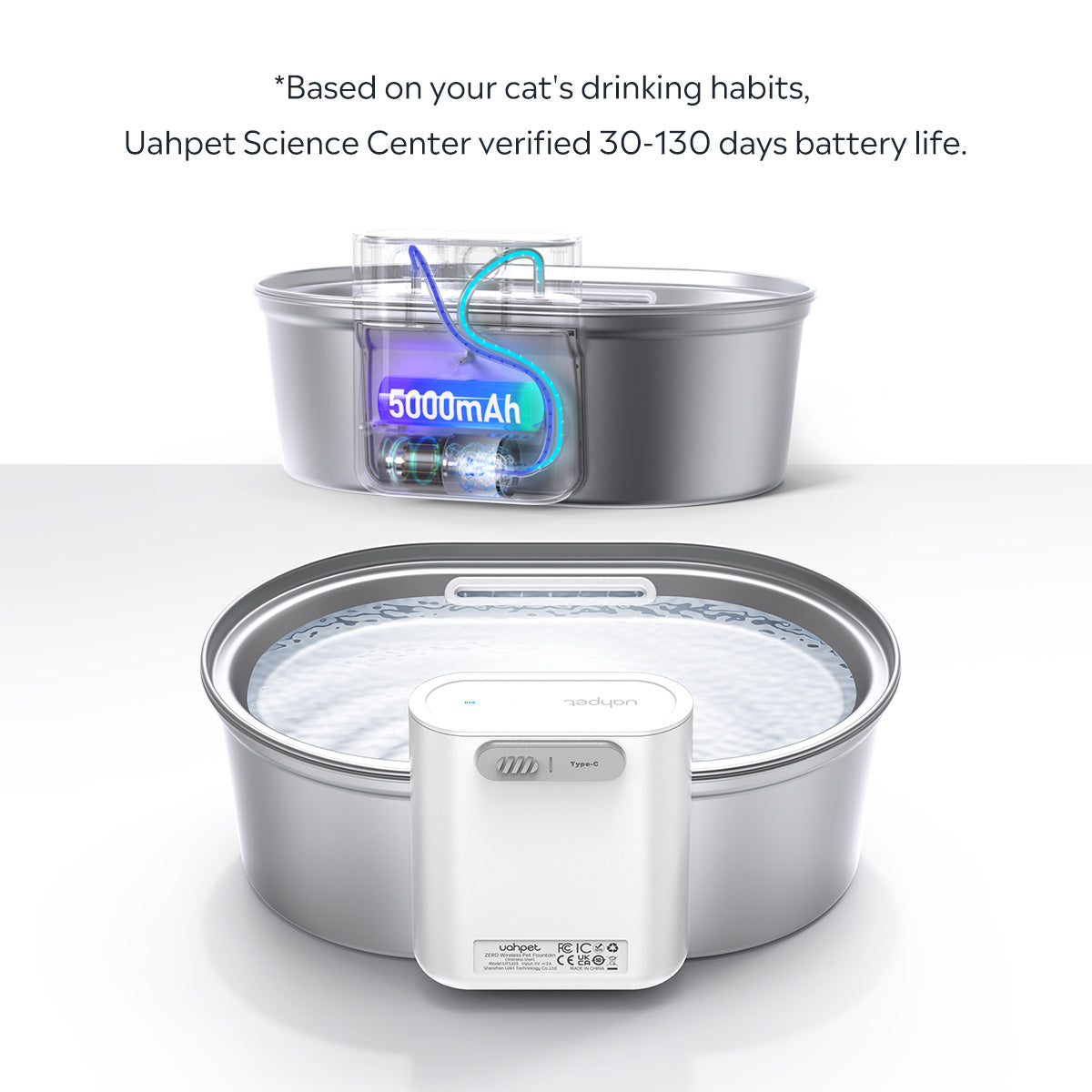 ADVANCED EV BATTERY
Up to 130 Days of Battery Life
It won't ever disappoint your pet. With up to 130 days of battery life on a single charge and rechargeable via Type-C cable, this water fountain is always prepared to keep your pets hydrated whenever they're thirsty.
304 FOOD-GRADE STAINLESS STEEL
Tougher. Safe for dishwasher
Designed for far greater durability. 304 food-grade stainless steel helps protect against scratches, and everyday wear and tear. Dishwasher safe (except pump and filter), so you can spend less time cleaning and more time bonding.
WELL-CRAFTED WATER FLOW STRUCTURE
Whisper-quiet, under 30 dB
Designed with thoughtfulness, water gently glides along the inner wall of the bowl, reducing noise to under 30 dB. It seamlessly fits into your home, like a quiet helper. All you'll hear are the soothing purrs of content pets.
6-LEVEL FILTRATION
Give your pets the freshest sips they deserve.
Safeguard your pet from urinary issues. Packed with KDF, quartz sand, coconut activated charcoal, and ion exchange resin, this fountain is ideal for cats and dogs craving fresh-tasting water. Rest easy, pet parents!
EXTERNAL WATER PUMP
Safe design. Reassured pet parent.
No pump in the bowl. Just the external water pump for easy setup, cleaning, and electrical leak-proof protection—keeping your furballs safe.
SMART TECH
Dual water modes
Keep your pet happy and hydrated with a versatile water flow that suits their unique preferences. Two water-flow varieties entice your pet to drink more, promoting better hydration.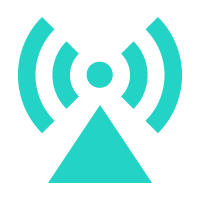 MOTION-ACTIVATED MODE
Operates when your pet is within 40 inches, 120-degree range. Up to 130 days of use, 80 activations daily.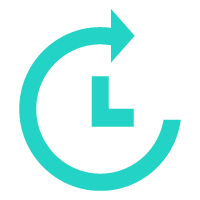 TIMER MODE
Keeps your pet hydrated with automatic cool water every 15 minutes. Battery lasts 60-70 days on a full charge.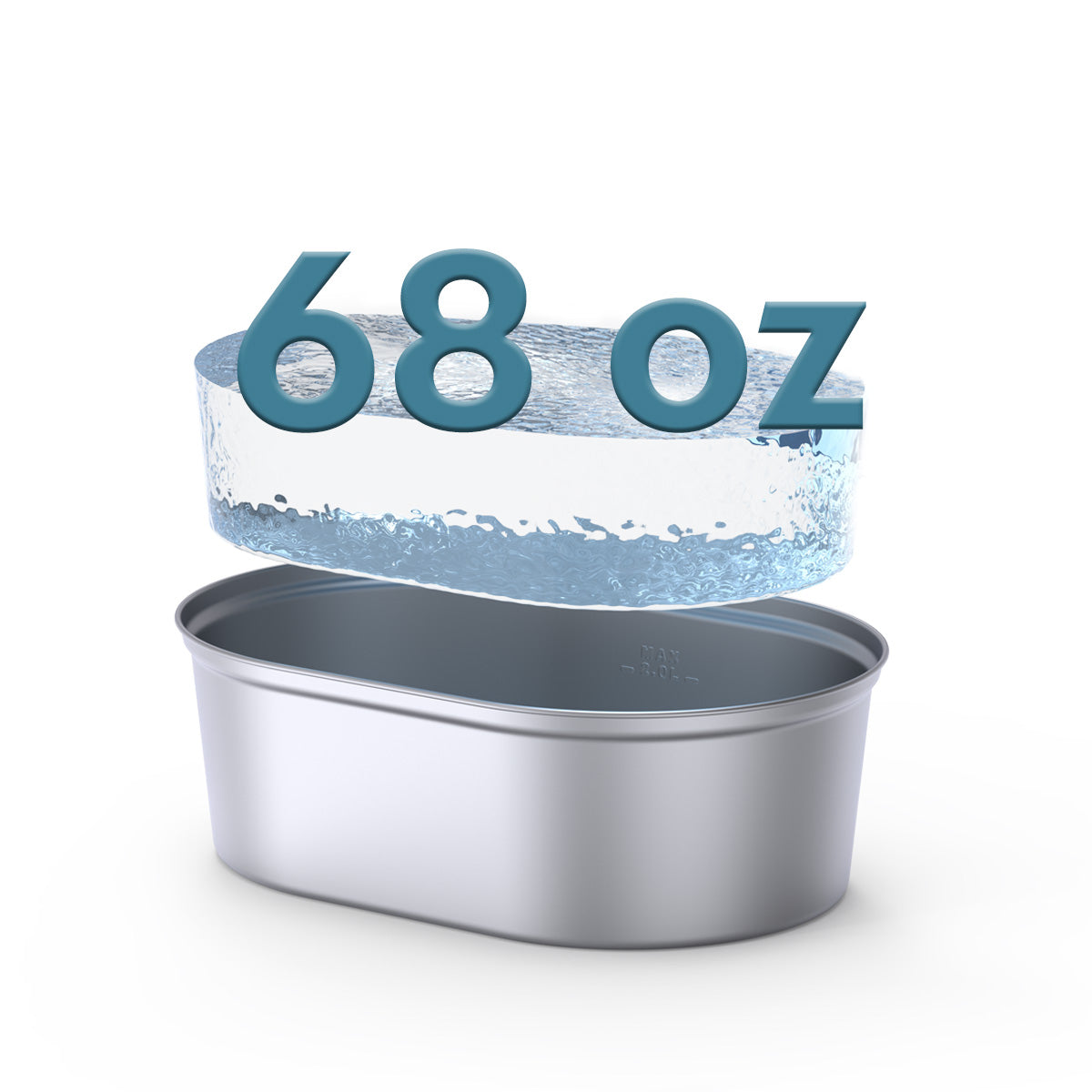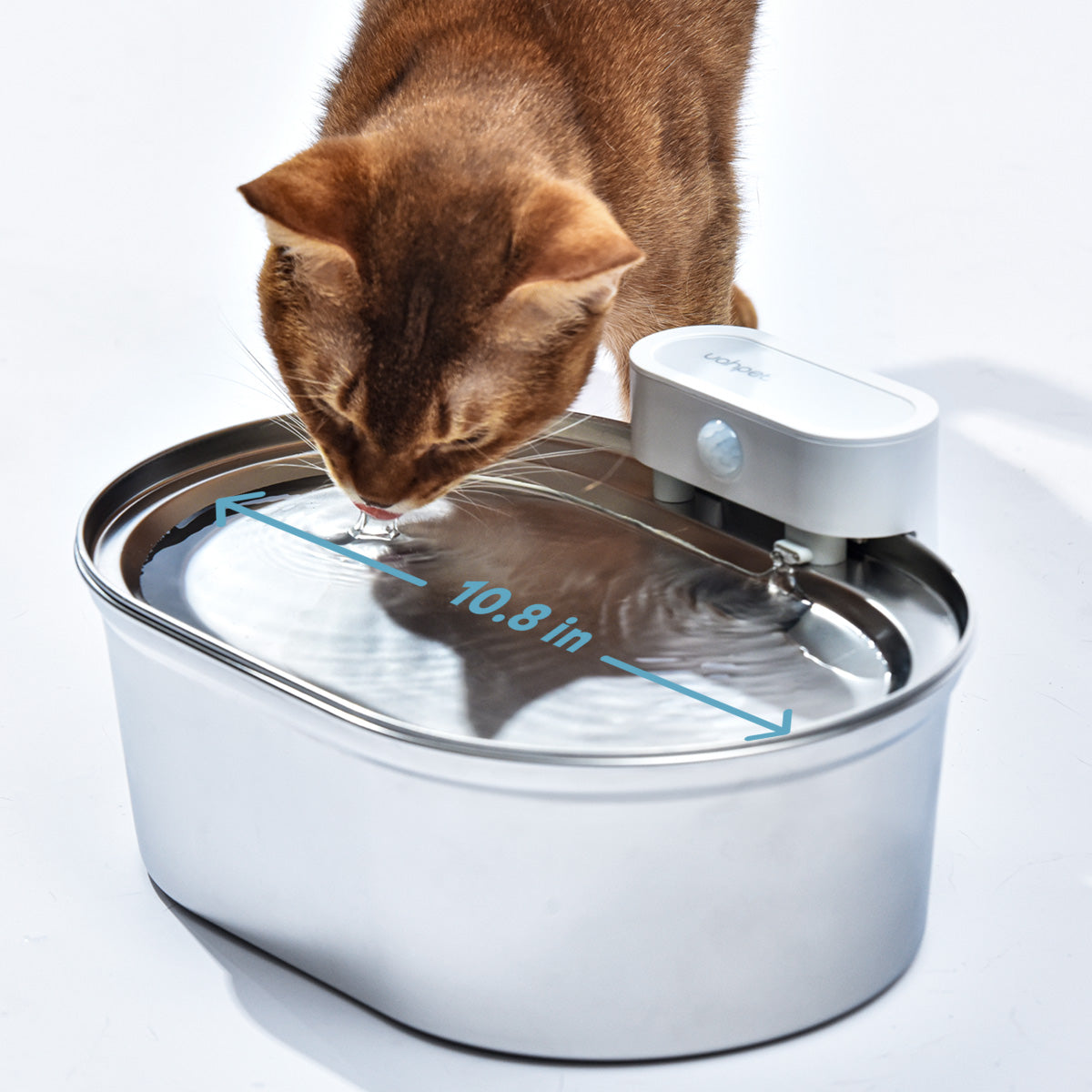 Extra-large water bowl
Our stainless steel fountain holds 2L (67.6 OZ), so less filling for you, more sipping for them.
Whisker-relief
Features an enlarged 10.8 inches water tray, so your cat can have a relaxing sipping experience.
What's in the box?
1 × Water Fountain
1 × Filter
1 × Filter Sponge
1 × User Manual
1 × Type-C Charging Cable


Specifications
Product Name: ZERO Stainless Steel Wireless Pet Fountain
Product Material: ABS+304 grade stainless steel
Product Size: 10.76×8.44×8.40 inches
Product Weight: 1.56lb
Capacity: 67oz / 2L
Input Voltage: DC 5V
Input Current: 2A
Battery: 5000mAh
Waterproof Level: IPX6
Filter: Quartz Sand, Coconut Activated Charcoal, KDF, Ion Exchange Resin