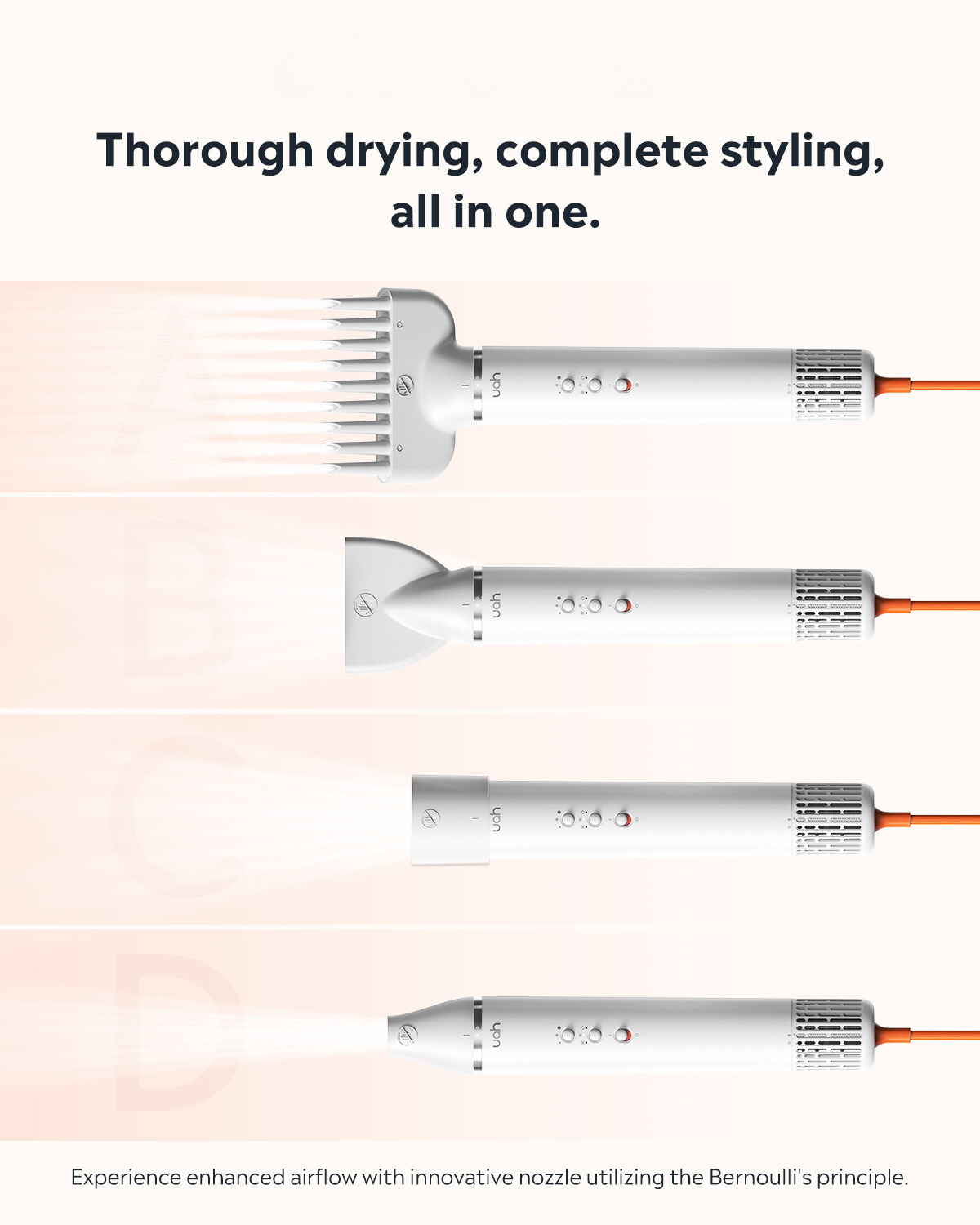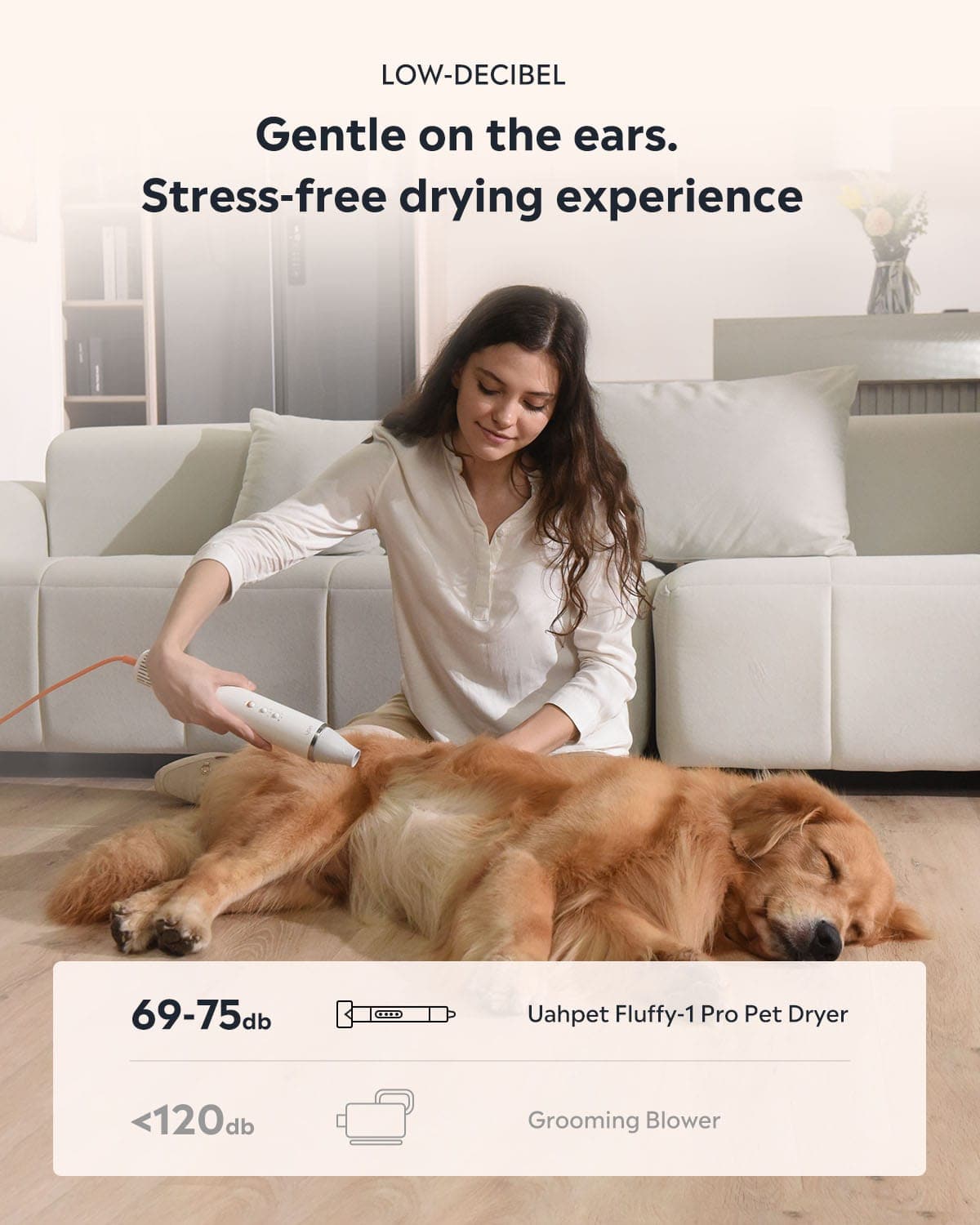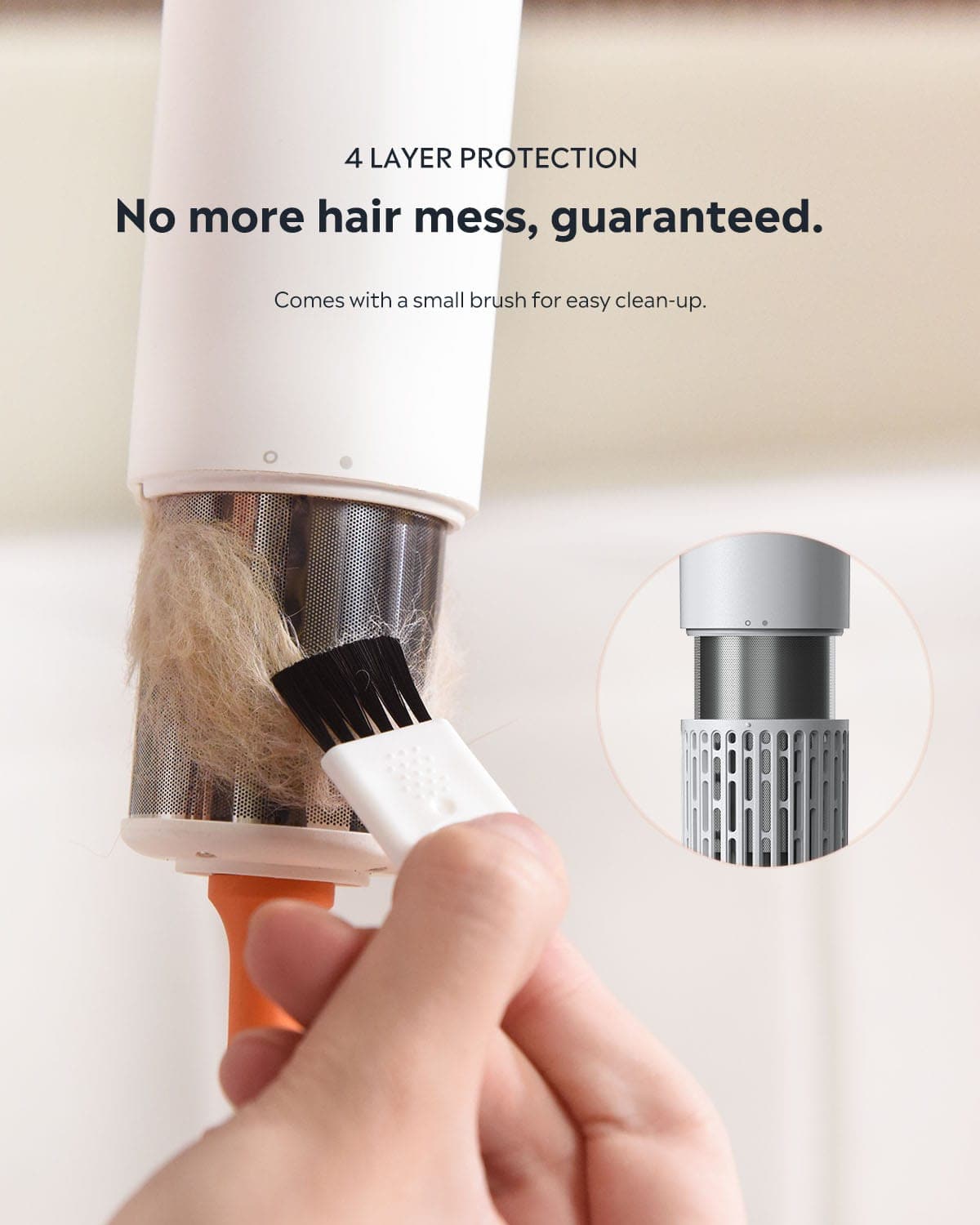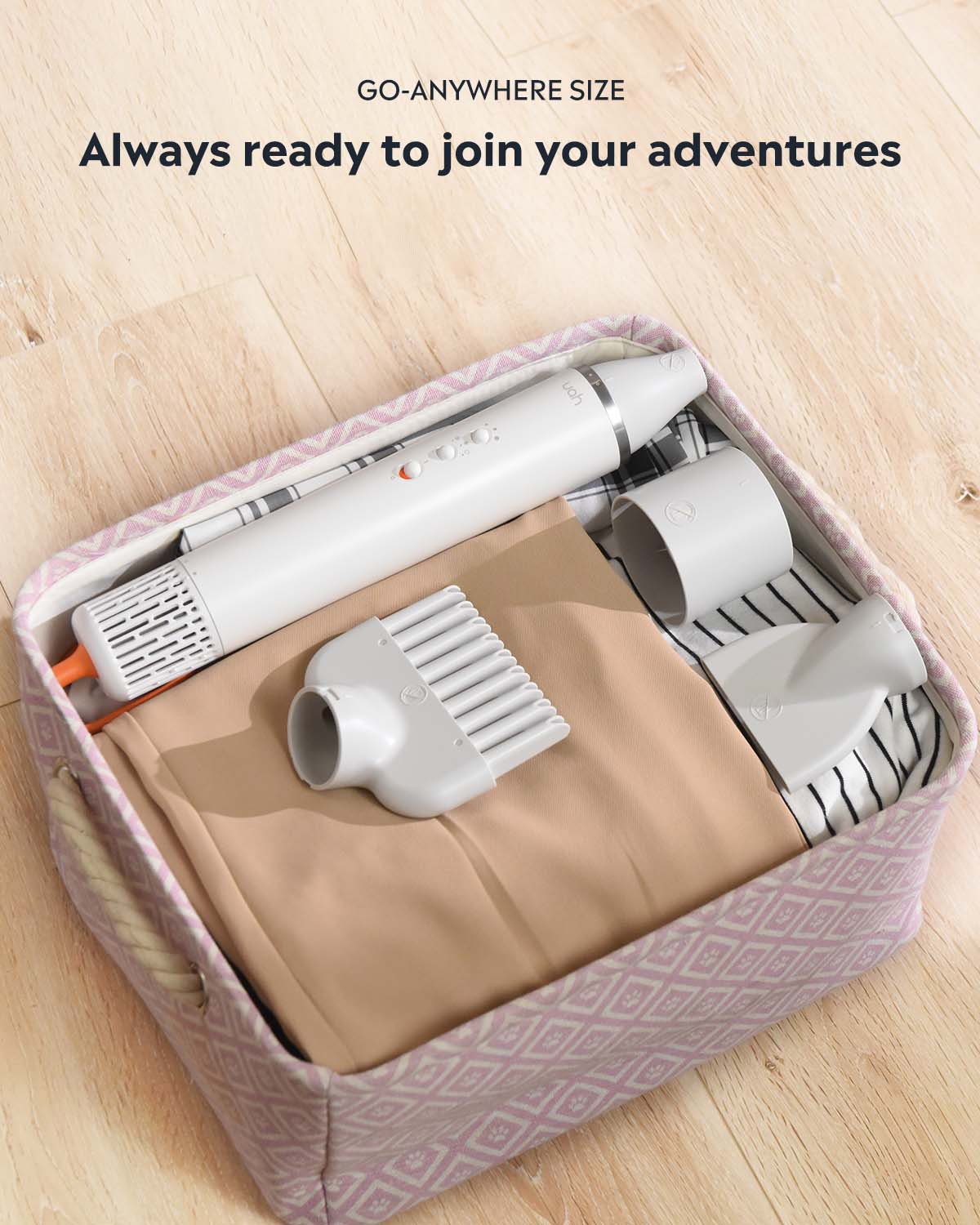 Uah Pet Fluffy-1 Pro Low Noise Dog Hair Dryer
Save 15% with code:
PETSON15
Copy
Mass production is expected by the end of September and is expected to arrive at our California warehouse in mid-November 2023.
Thanks for your waiting.


Reasons to love
Ultra-fast Drying: Experience more cozy drying time with new Coanda technology.
Compact and Lightweight: travel-friendly and easy to control right in hand.
Quiet Operation: Gentle on the ears.
PRO. NEXT-LEVEL.
Dry big dogs, faster and easier.
Ultimate upgrade in airflow for a quicker and more effortless drying process. With the mighty Fluffy-1 Pro motor spinning at an impressive 6,6000rpm, it unleashes an astounding 27.6 liters of air per second to the amplifier.
4 NOZZELS
Thorough drying, complete styling, all in one.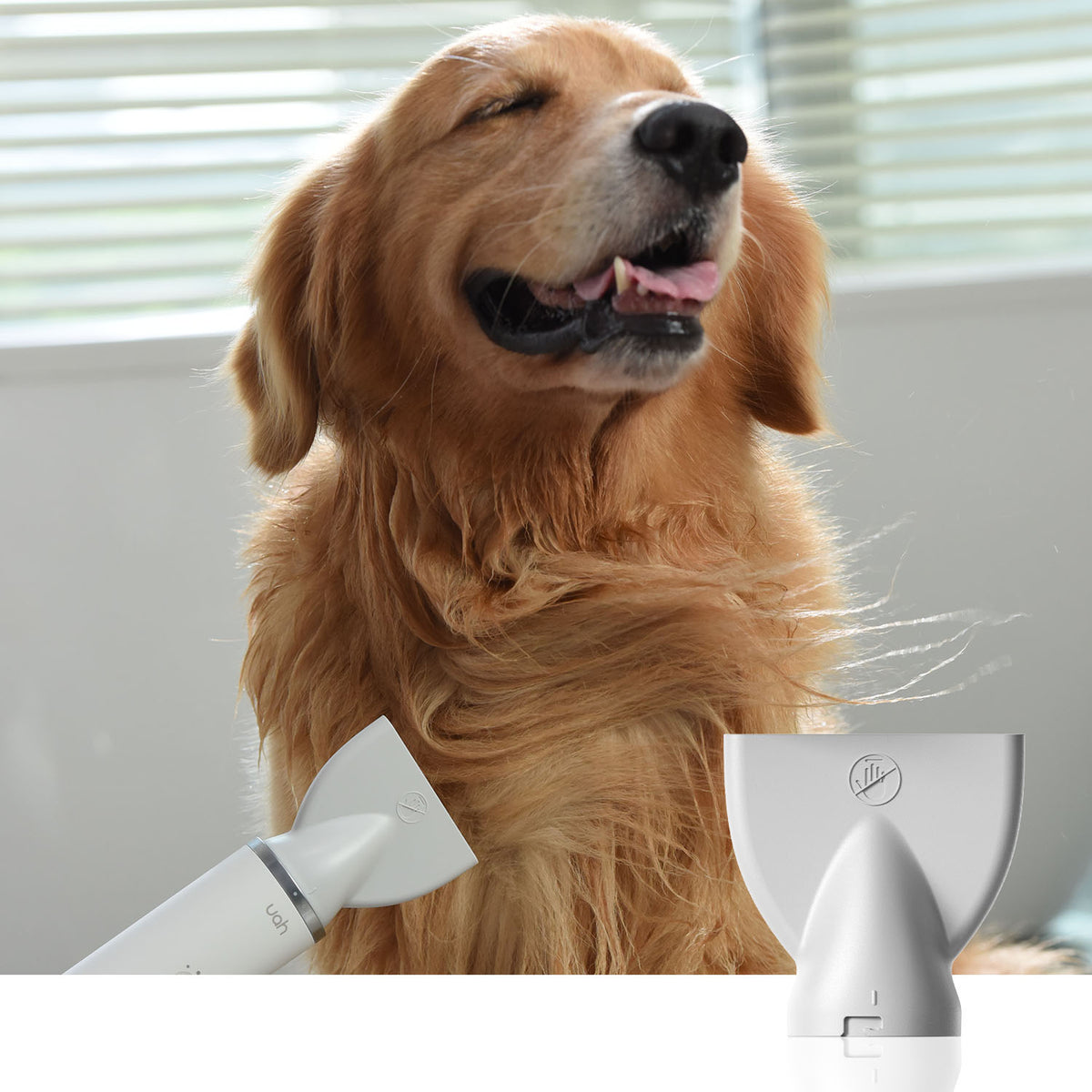 Styling nozzle
Flat, even airflow can spread the negative ions further into the fur for a smoother touch.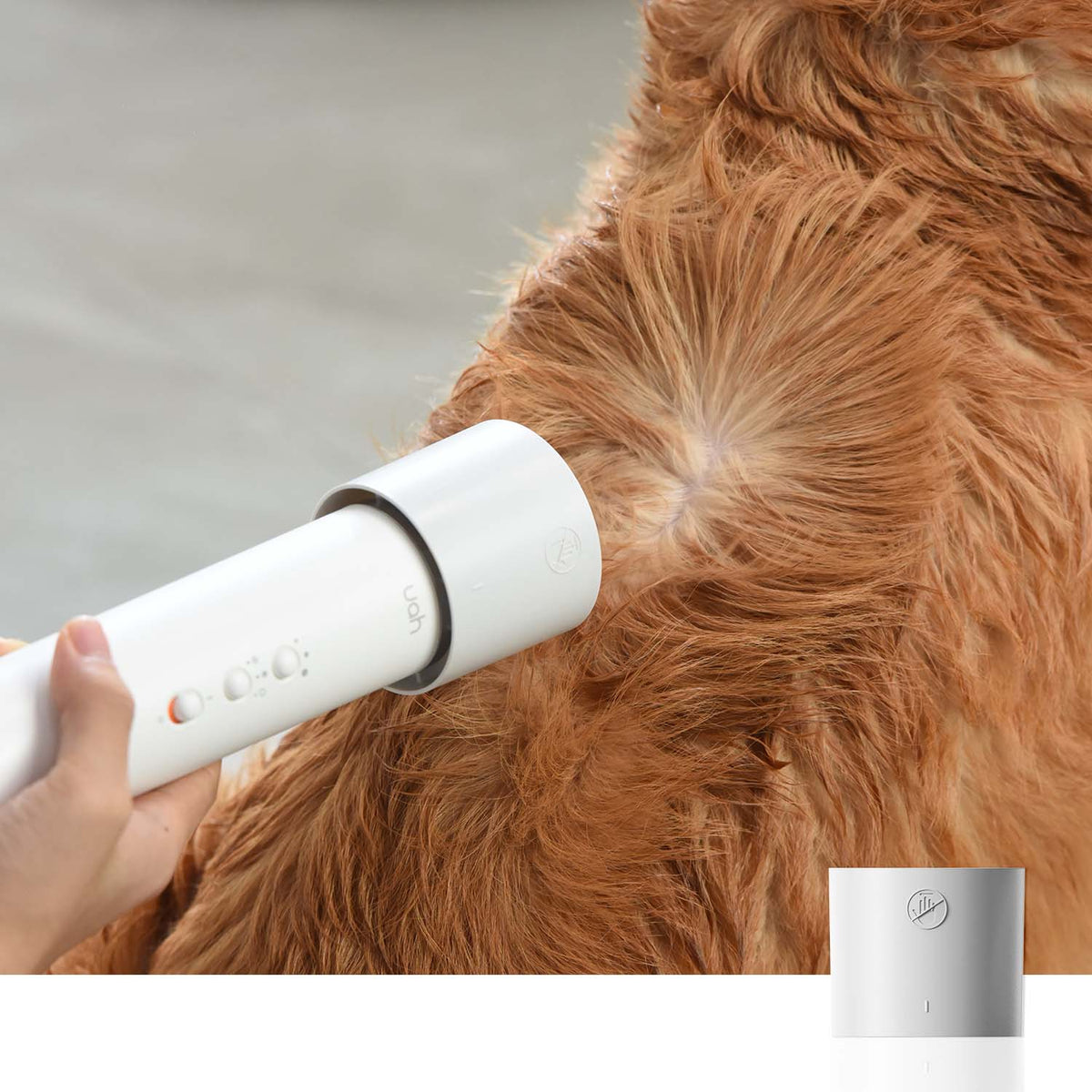 Flow max nozzle
Maximize airflow for lightning-fast drying with valley effect efficiency—no extra power required.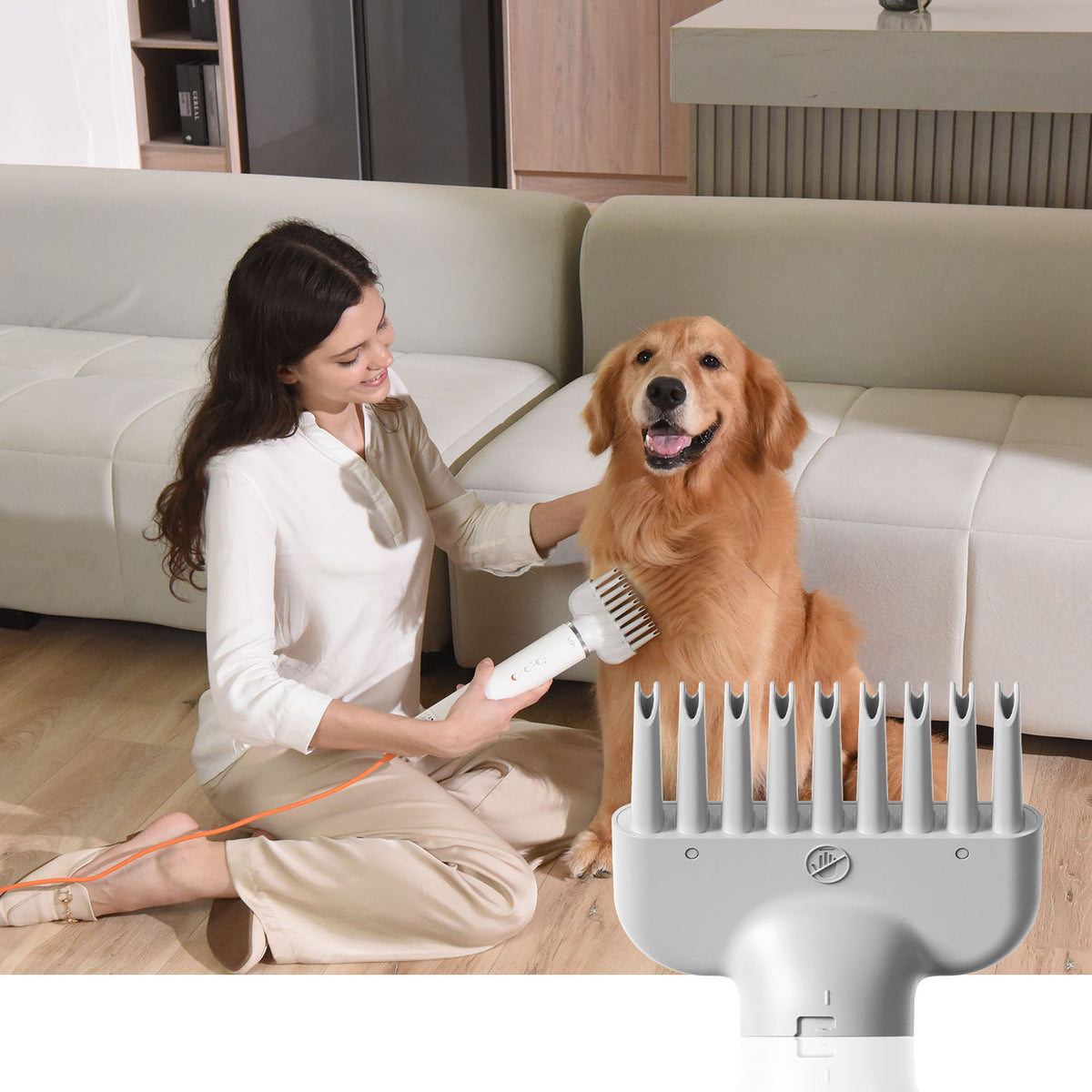 Wide-tooth comb nozzle
Best for hairy, long-haired pets, airflow can better reach the root of the coat.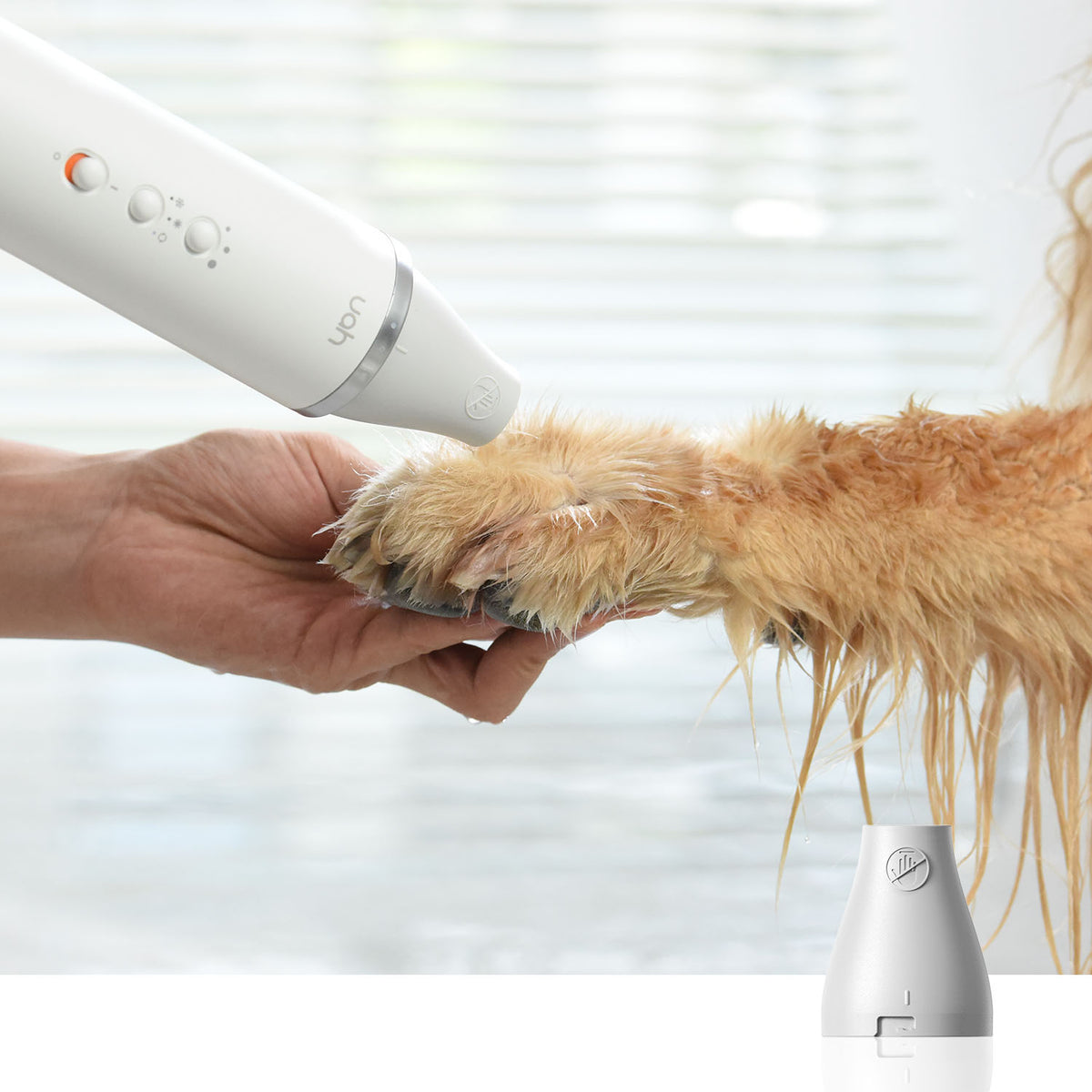 Concentrator nozzle
Concentrate the airflow on a specific area to add fluffiness.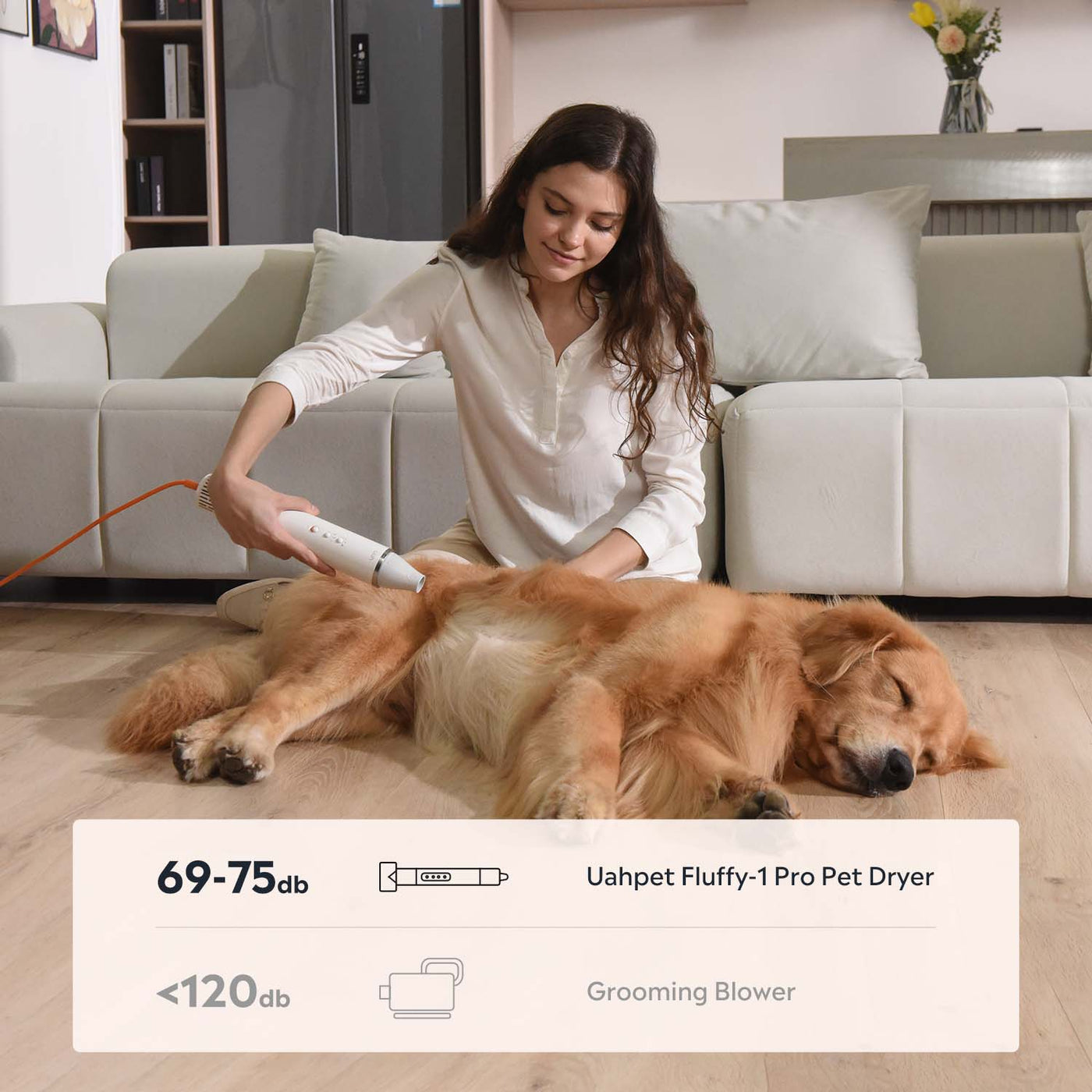 LOW-DECIBEL
Gentle on the ears.
Our upgraded dog hair dryer ensures a cozy, quiet grooming experience with noise levels under 75 dB. It's significantly quieter than regular dog hair dryers, helping timid pets adjust comfortably while ensuring undisturbed moments.
AUTO HEAT CONTROL
Protective drying. Heat-free shiny.
The Fluffy-1 Pro offers 3 airflow speeds and 3 temperature modes, utilizing innovative heat control technology. This ensures gentle drying tailored to your pet's sensitive skin, allowing you to customize the perfect setting for their ultimate comfort.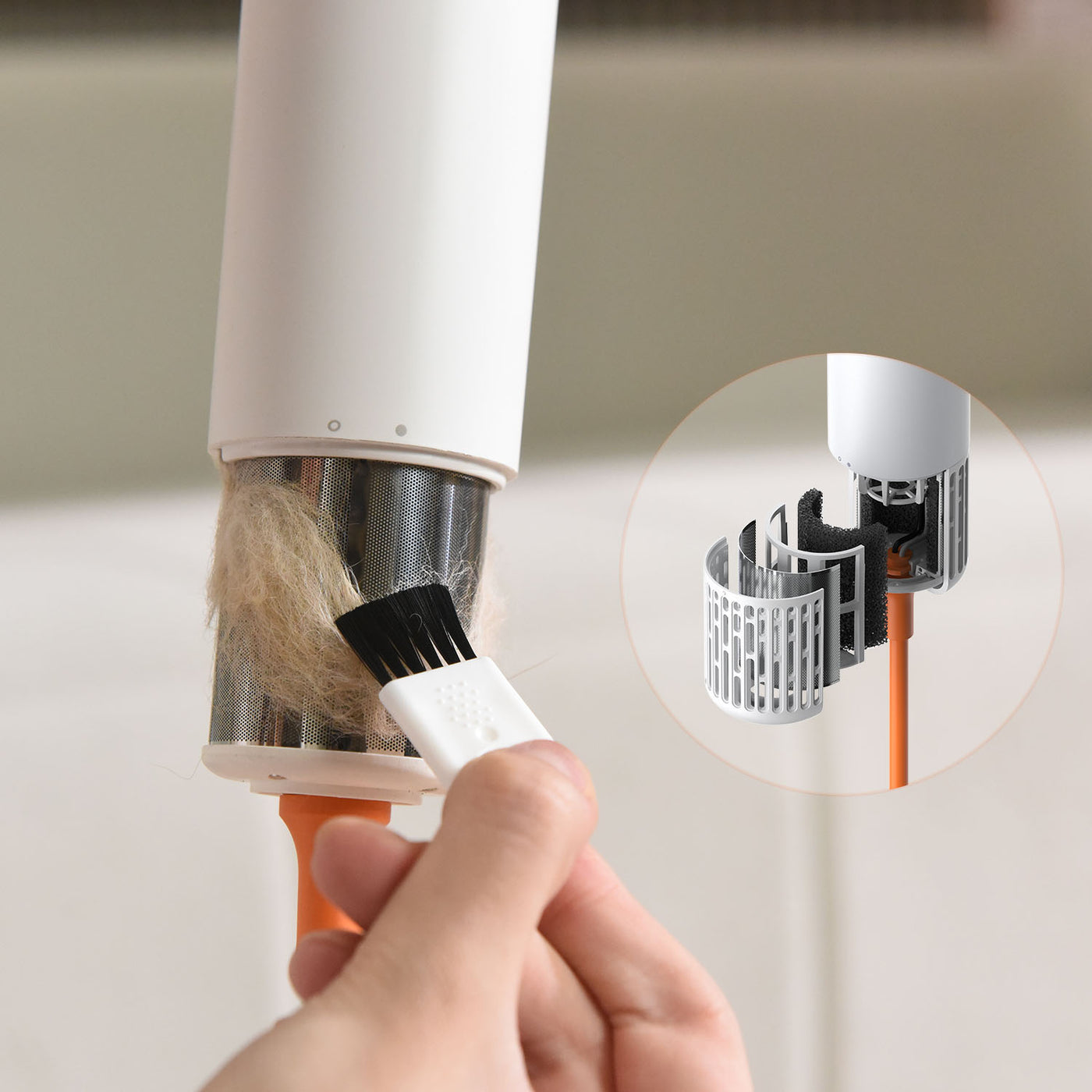 4 LAYER PROTECTION
No more hair mess, guaranteed.
Featuring a 4-layer advanced filter, Fluffy-1 Pro can effectively prevent dust and hair from getting inside. It also includes a handy small brush, making it effortless to remove collected hair.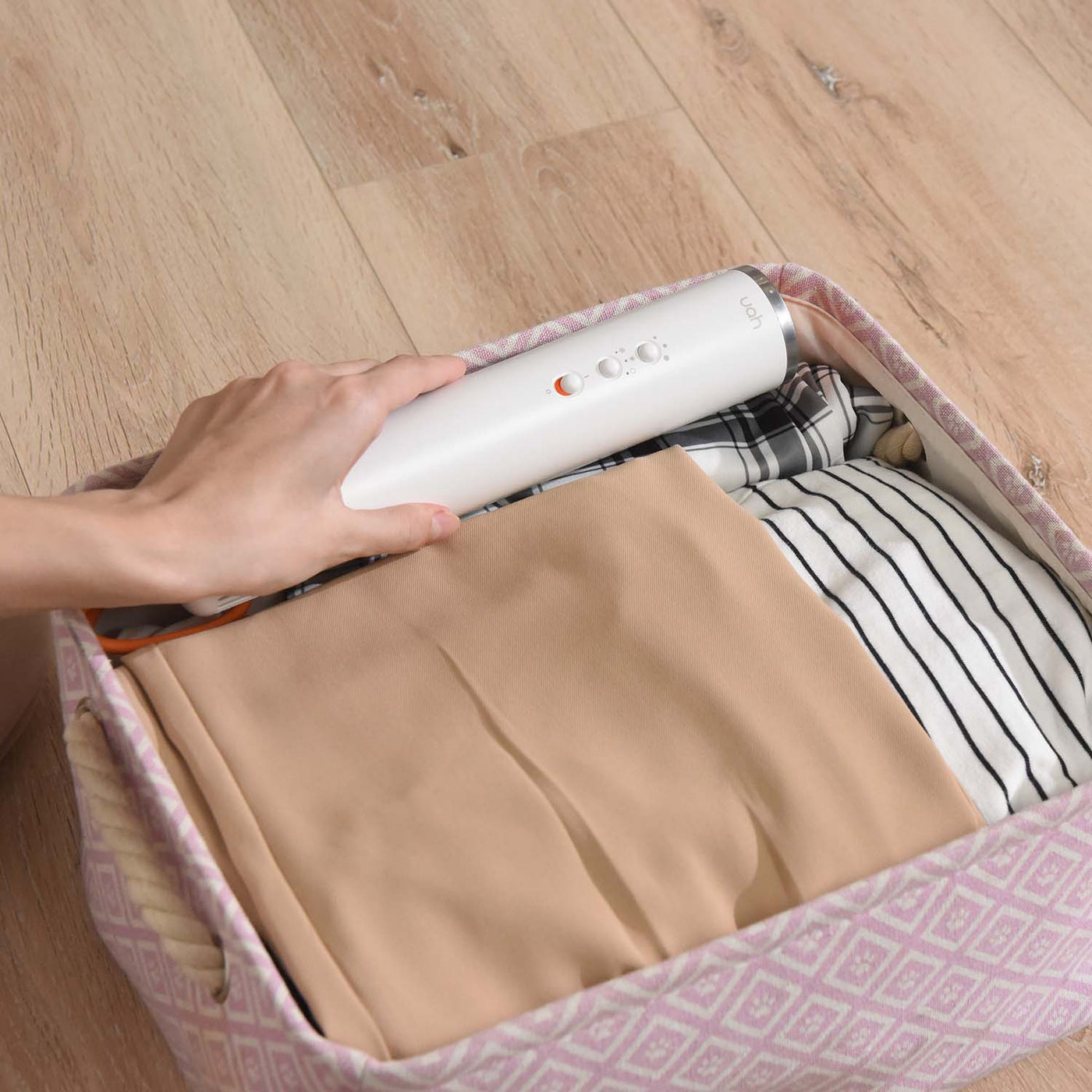 GO-ANYWHERE SIZE
Always ready to join your adventures
Join your adventures with ease. Weighing only 1.59 lbs and designed to be portable, our new dog hair dryer is ready to accompany you wherever you go. Effortlessly dry and fluff up your pet after a day of outdoor fun.
What's in the box?
1 x Portable Pet Dryer
1 x Styling nozzle
1 x New Coanda nozzle
1 x Wide tooth comb nozzle
1 x Concentrator nozzle
1 x Charging cord
1 x User manual

Specifications
Model: UCSJ02
Rotate Speed: 66000rpm
Color: White+Orange
Material: ABS+PC
Dimensions: 2.09*2.09*10.6 in
Rated Power: 750W