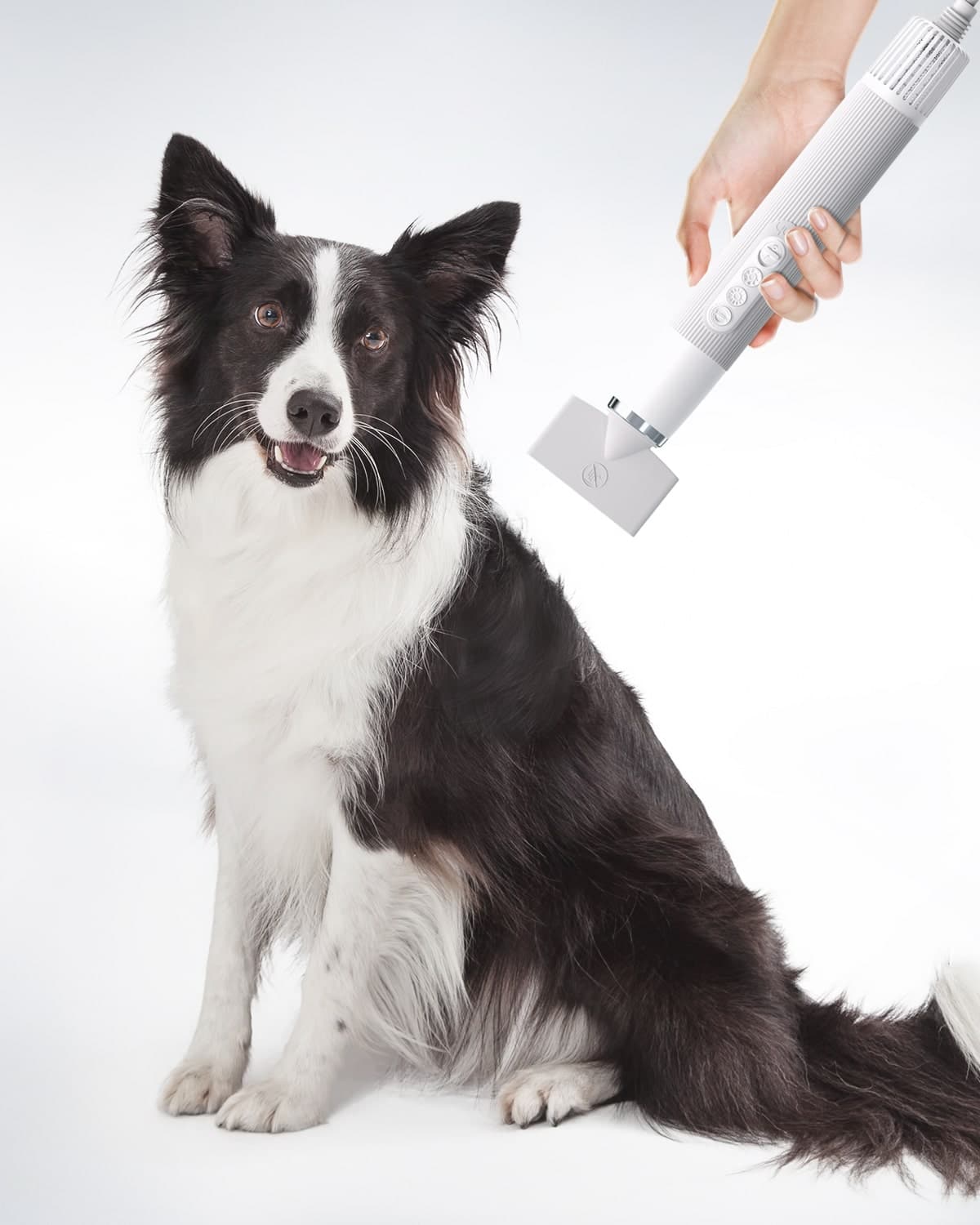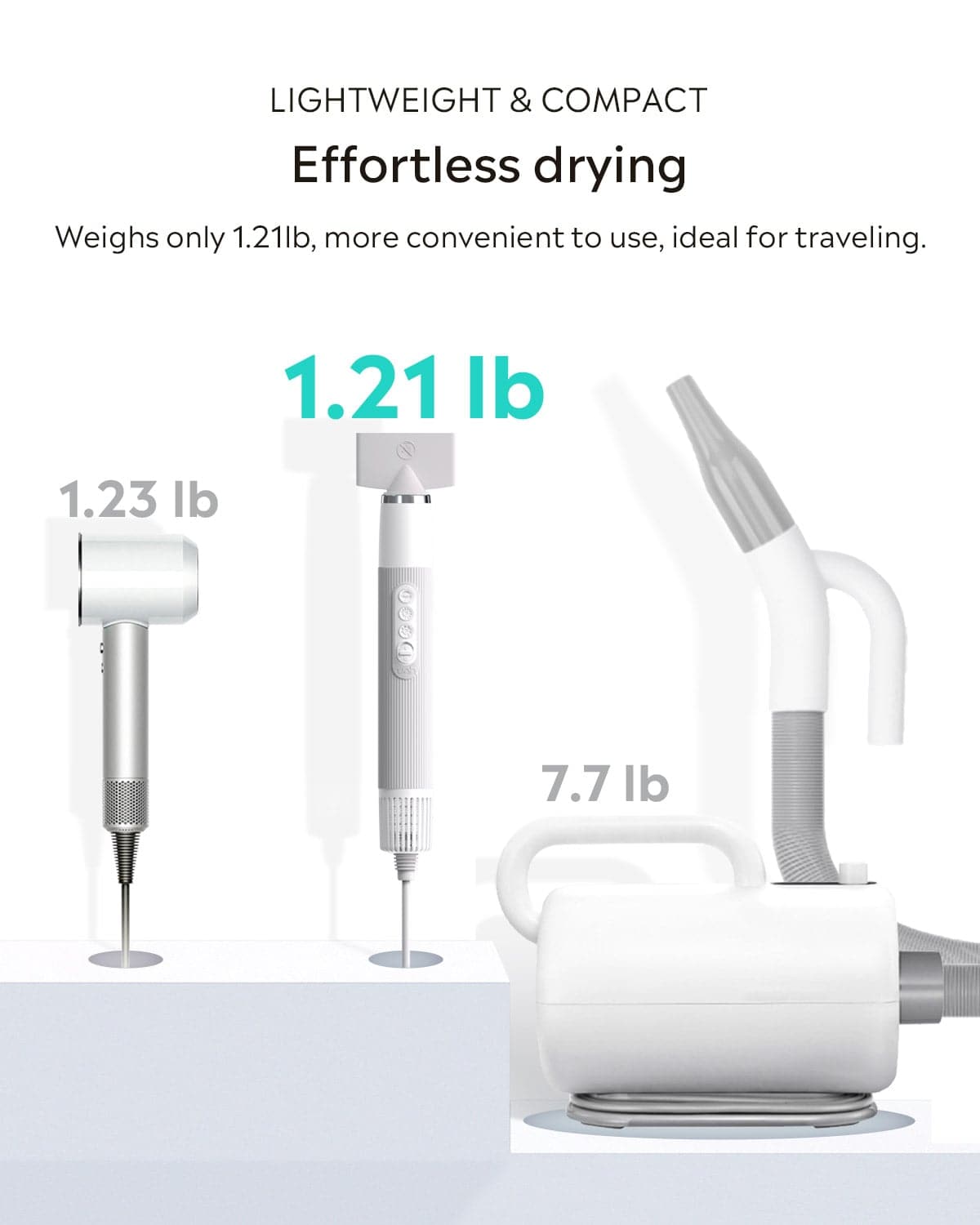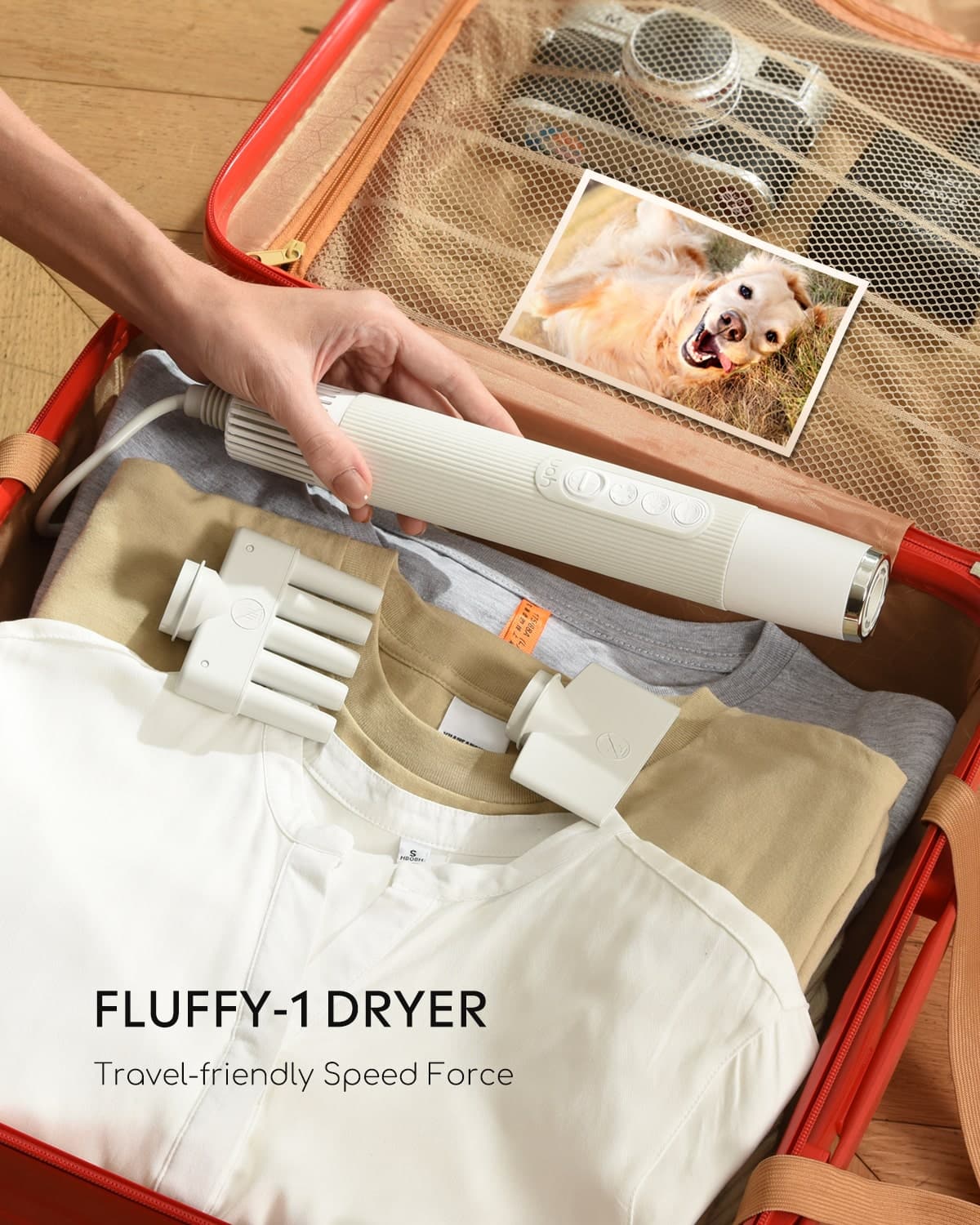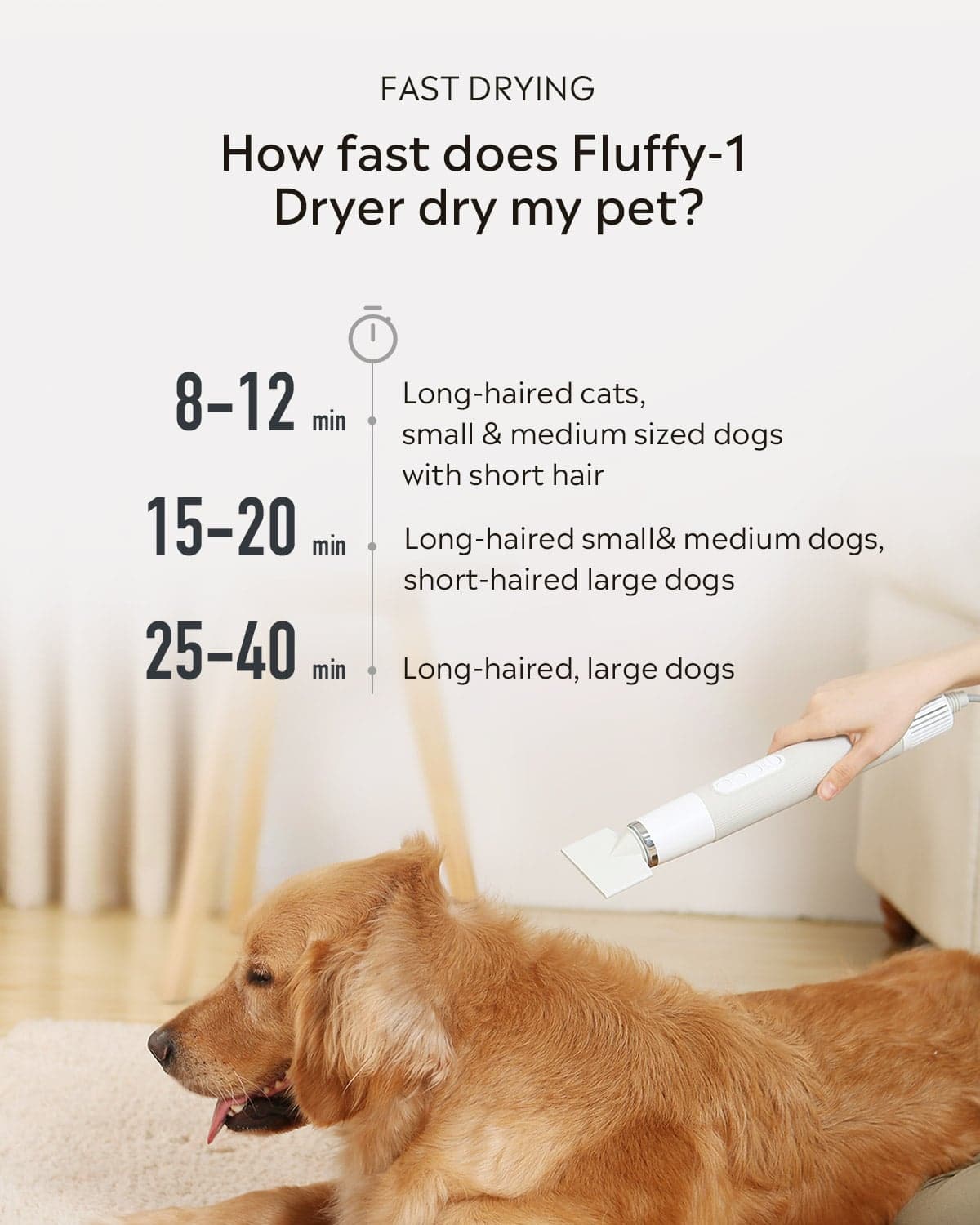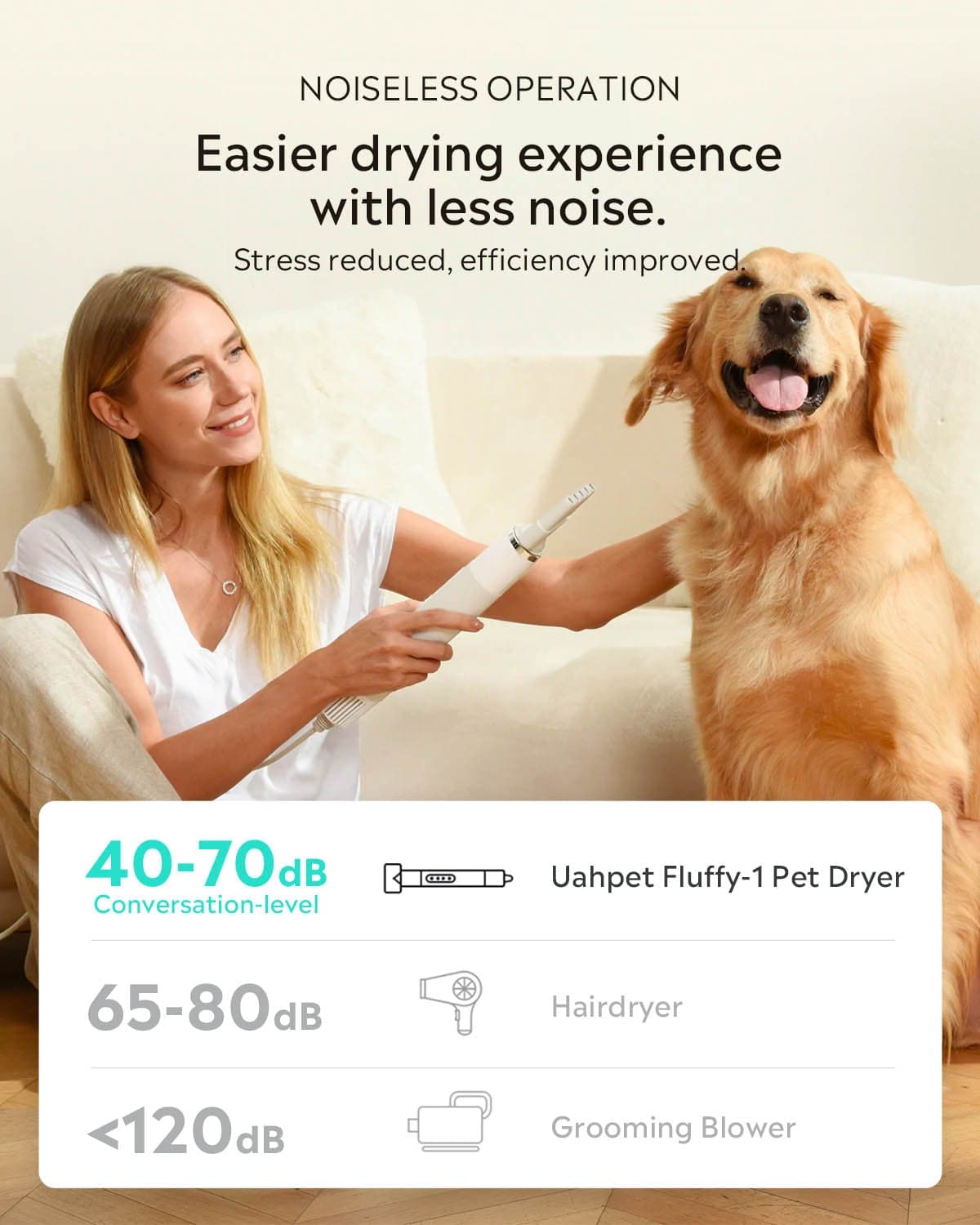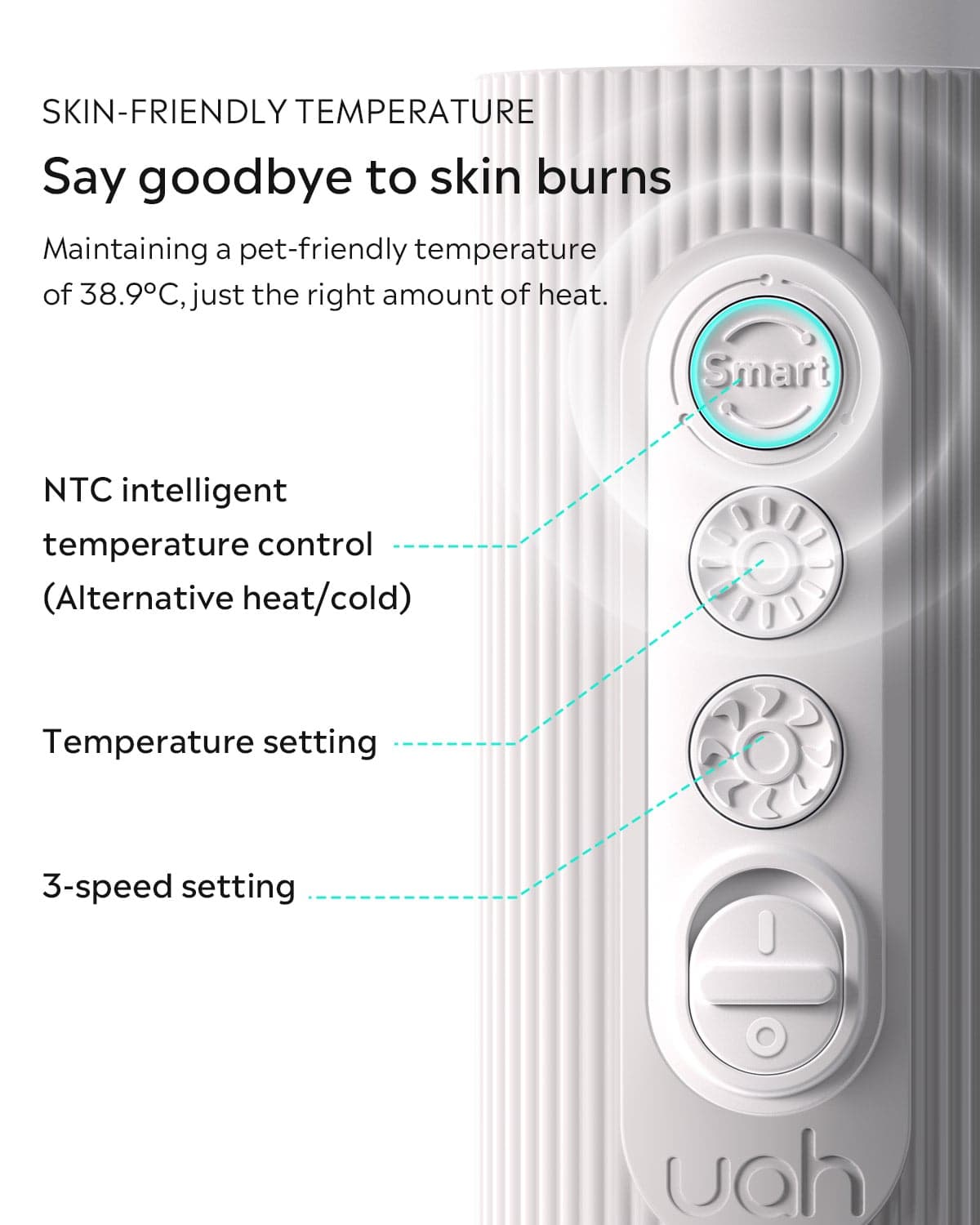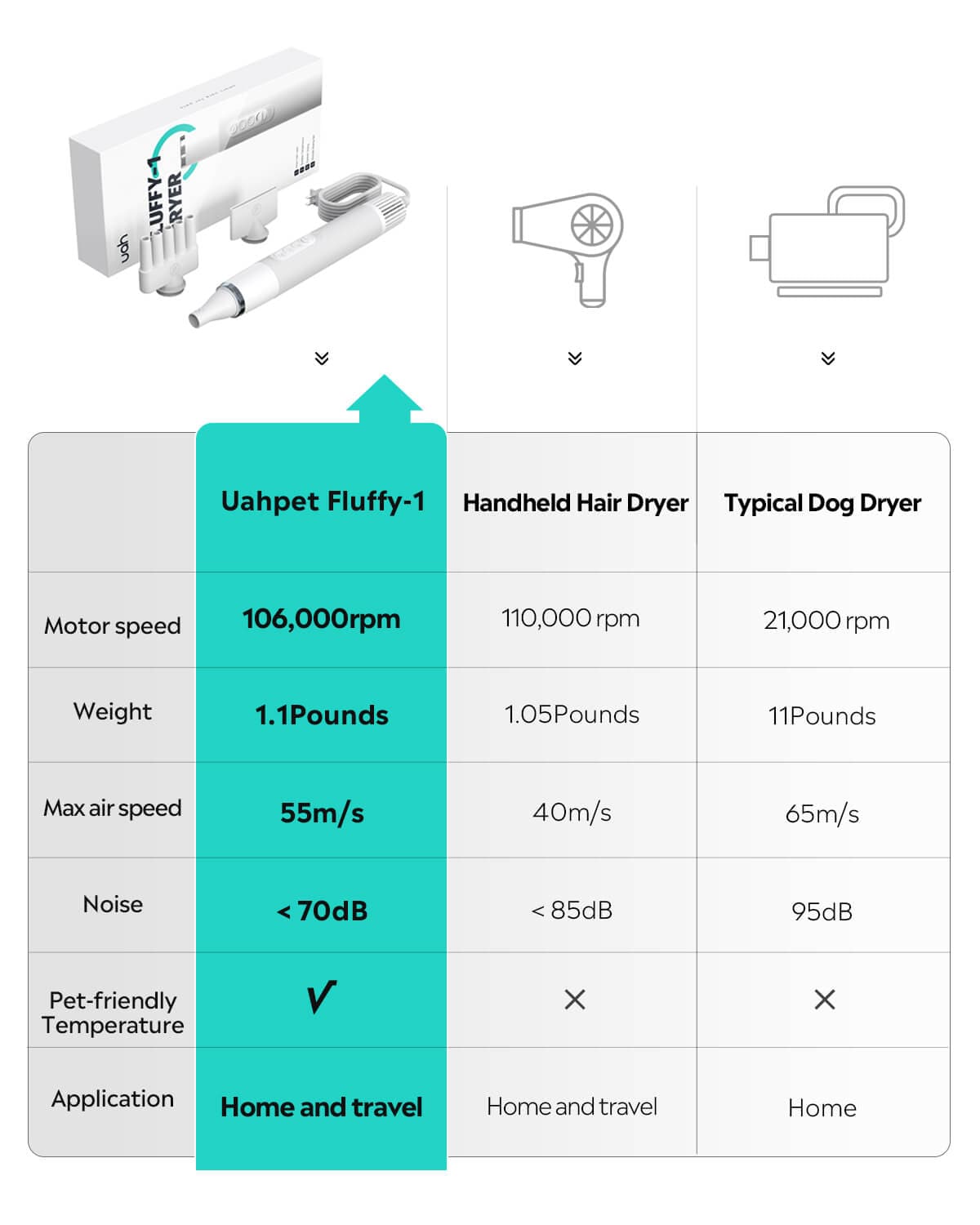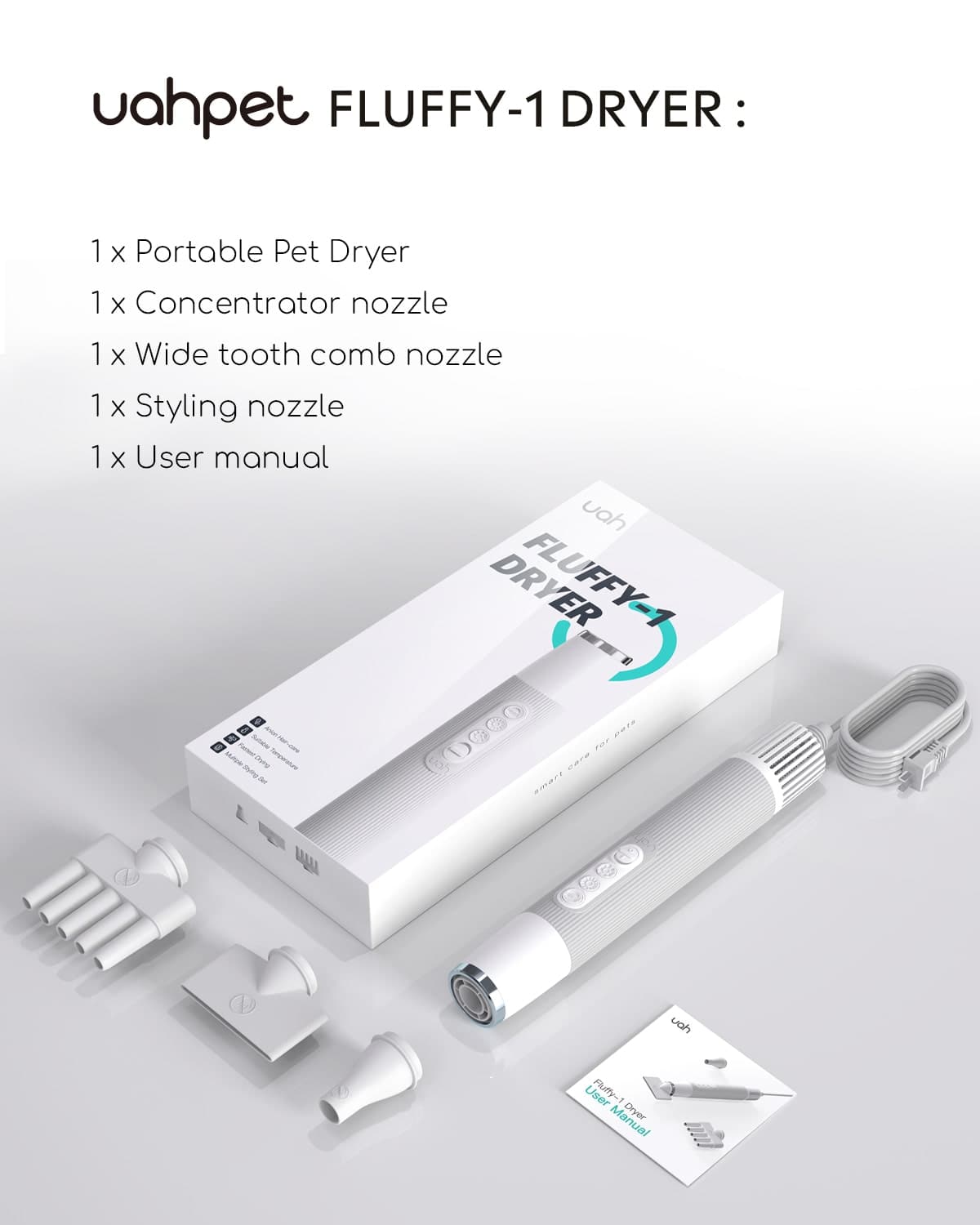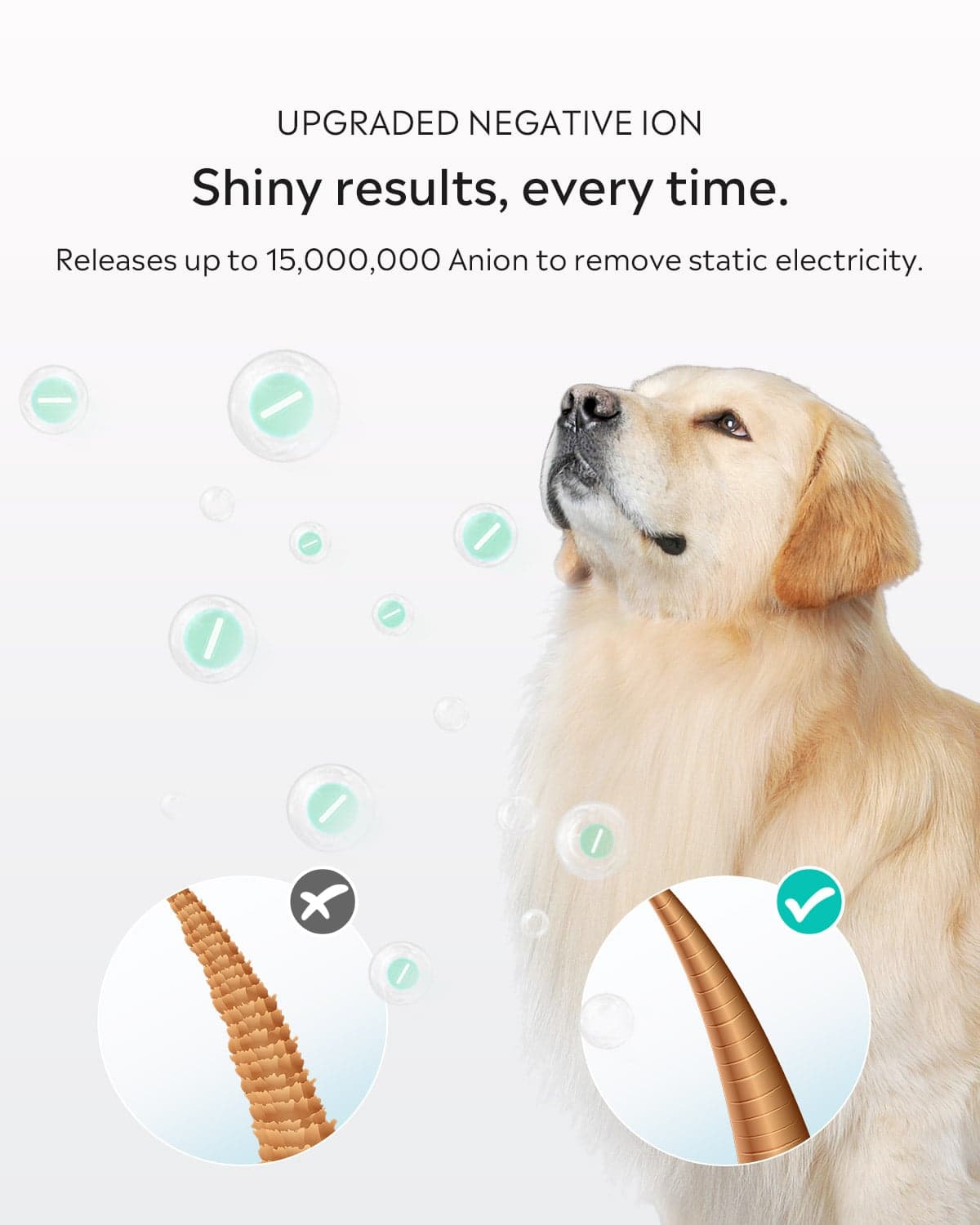 Uah Pet Fluffy-1 High-Velocity Dog Hair Dryer
Save 15% with code:
PETSON15
Copy


Reasons to love
High-Velocity Power &Quick Drying: Efficient drying to save time during your short trips.
Compact and Lightweight: Perfect for travel and easy to carry.
Quiet Operation: Enjoy a peaceful grooming experience for both you and your pet during your short journeys.
Fabulous Coats: Maintain a fantastic coat while traveling.
Calm and Happy Pets: Gentle airflow keeps your pet calm and content.
Smaller size but bigger airflow
Auto Heat Control: 🛡Drying fur & skin safely🛡
🐶Portable and Quiet🐶
⚡Fast Drying: Puppy 3mins/ Large dog 10mins
Get fluffy faster and easier.
How fast does Fluffy-1 dog hair dryer dry my pet?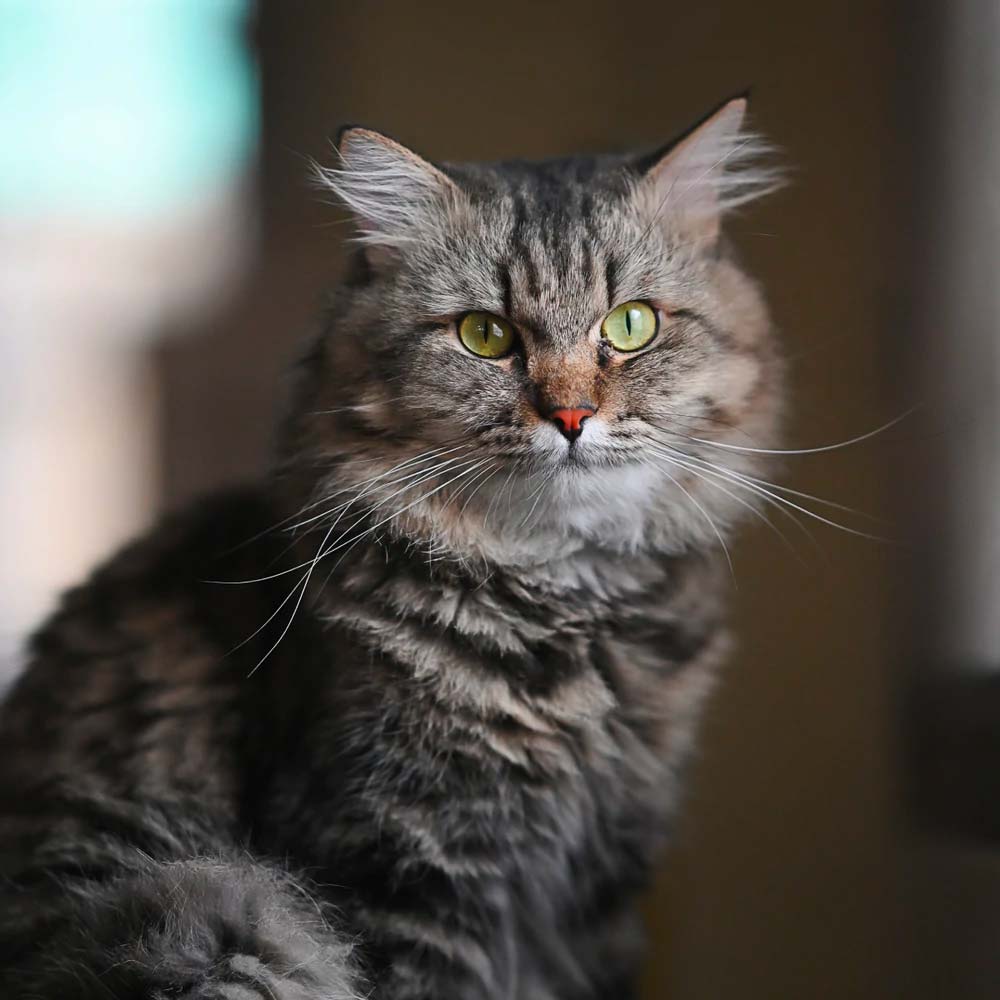 8-12 min
Long-haired cats
Small & medium sized dogs with short hair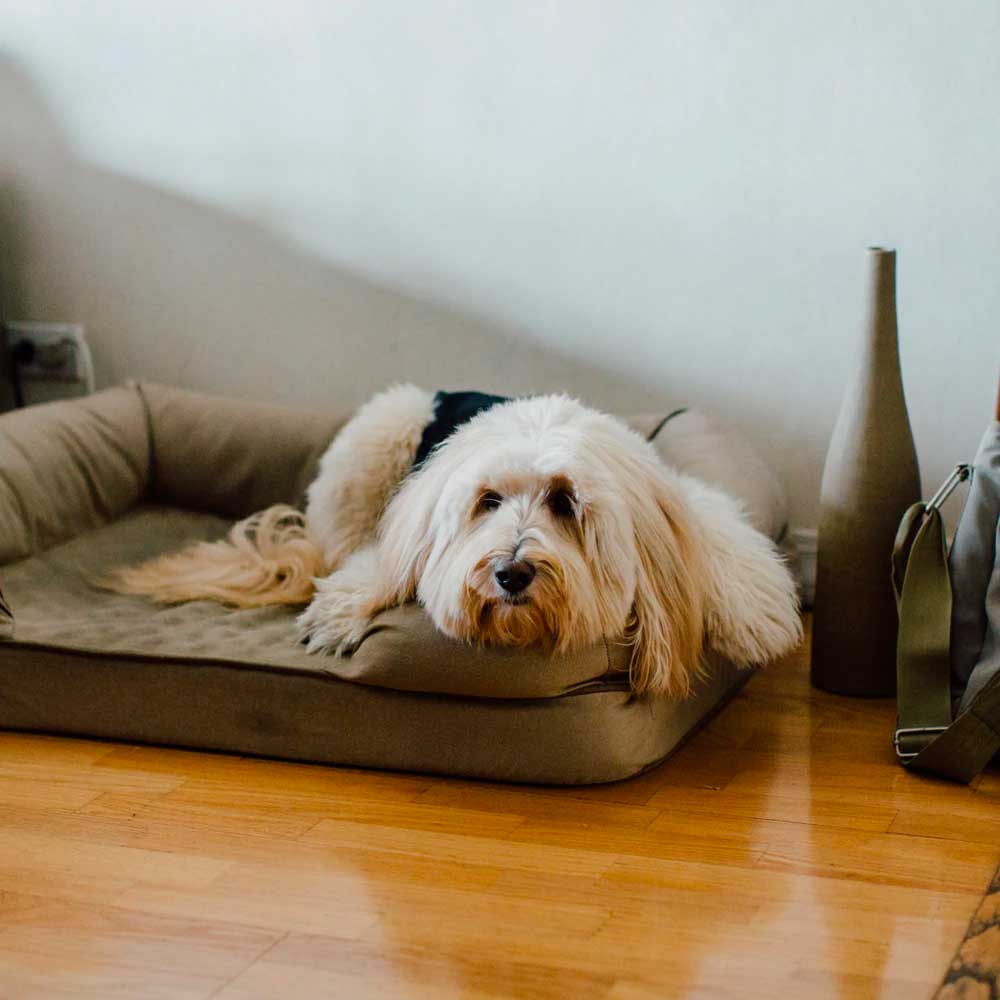 3-12 min
Long-haired small& medium dogs
Short-haired large dogs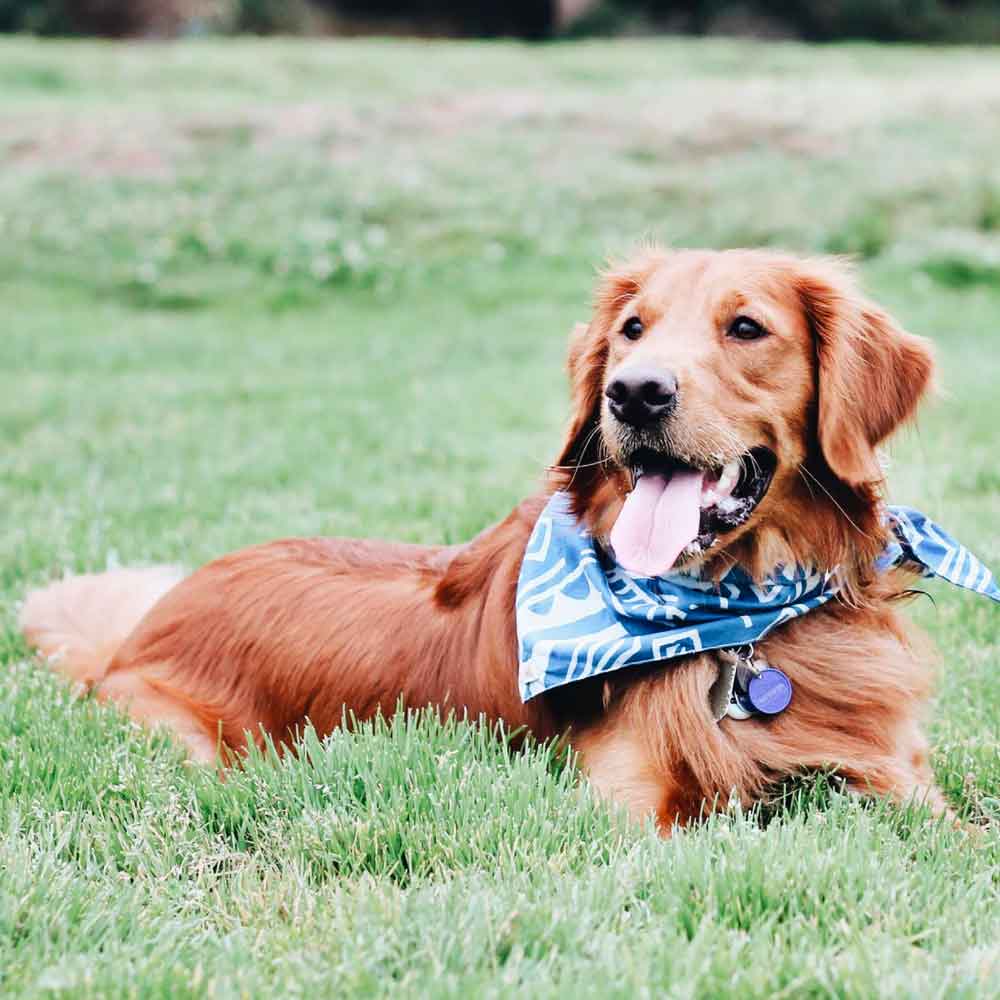 10-25 min
Long-haired, large dogs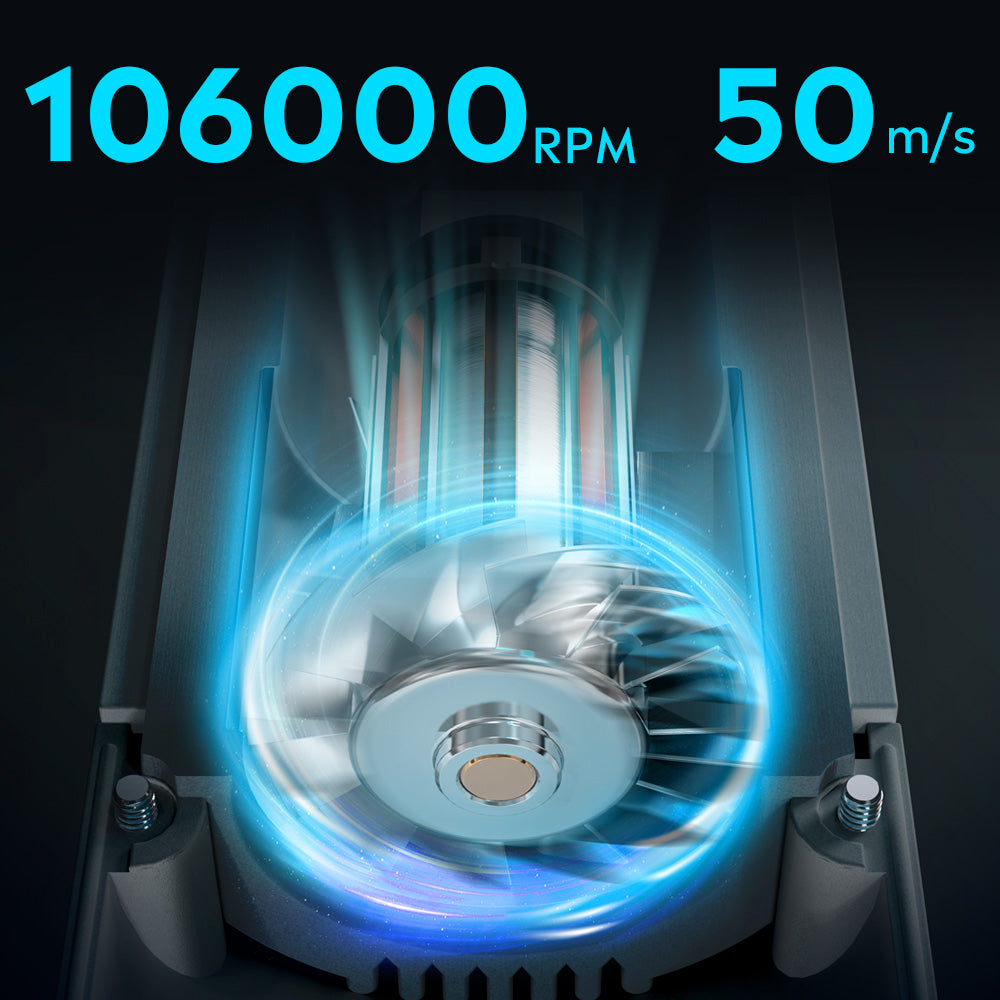 high-speed motor
Powerful airflow
The high-velocity motor runs up to 106,000 rpm to generate airflow up to 50m/s to dry your pet's fur more quickly. Variable speeds let you begin slowly and increase the speed progressively to achieve faster drying.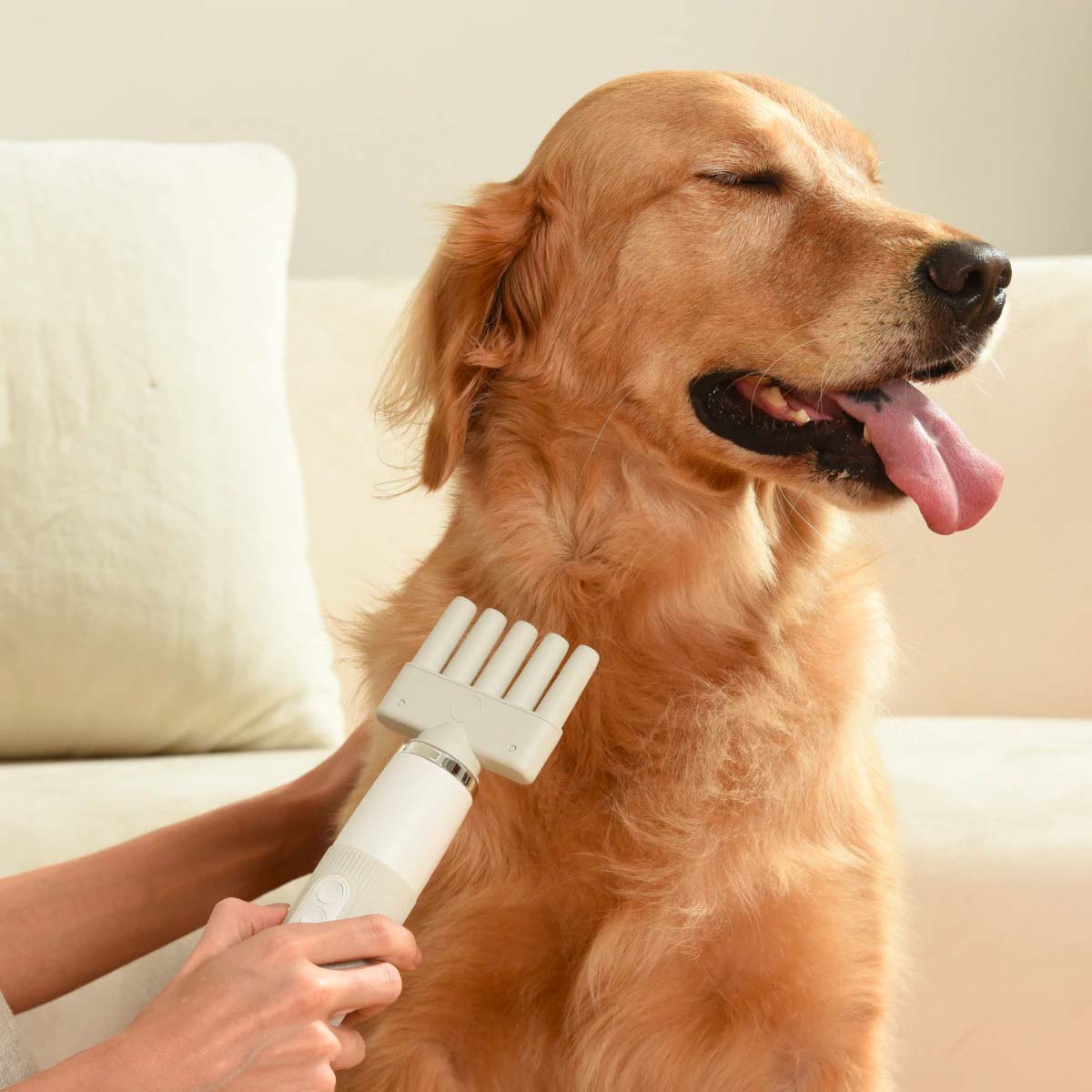 Skin-friendly Temperature Control
Gentle on sensitive skin
With just the right amount of heat, Fluffy-1 dog hair dryer features an NTC intelligent temperature control to switch between hot and cold air every 3 seconds, maintaining a pet-friendly temperature of 38.9°C so the air expelled is warm but will not burn the skin.
NTC temperature control
Cold or hot, on your terms
At smart mode, the air switches between hot and cold air every 3 seconds. 3-airflow-speed and 2 temperature modes--cold and warm--give you the freedom to choose the best setting for your pet's comfort.
Lightweight and Compact
Weighs only 1.2 lbs and is a "throw-me-anywhere" size, perfect for accompanying you wherever you need to dry your pet. Get them fluffy again after a day of fun outside.
Noise reduction design
Noiseless Operation
The noise does not exceed 70 dB thanks to the thoughtful straight air duct design, making it 20% quieter than the typical dog dryer. Low-speed setting is quiet enough to help you gradually dry your timid or apprehensive pets.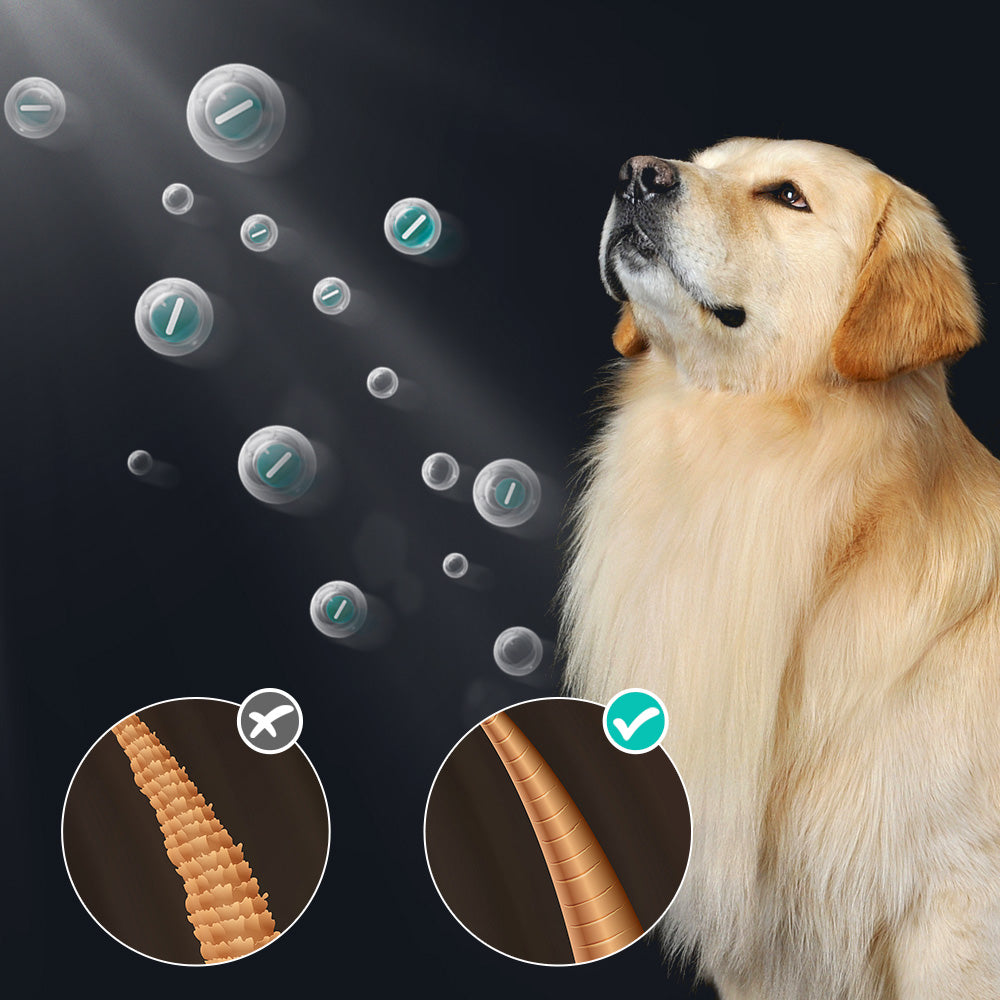 NEGATIVE IONS tech
Shiny results, every time.
Powered by innovative technology, this dryer releases high-concentration negative ions when in use, which removes static electricity and leaves your furry friend's hair smoother, fluffier, and shinier.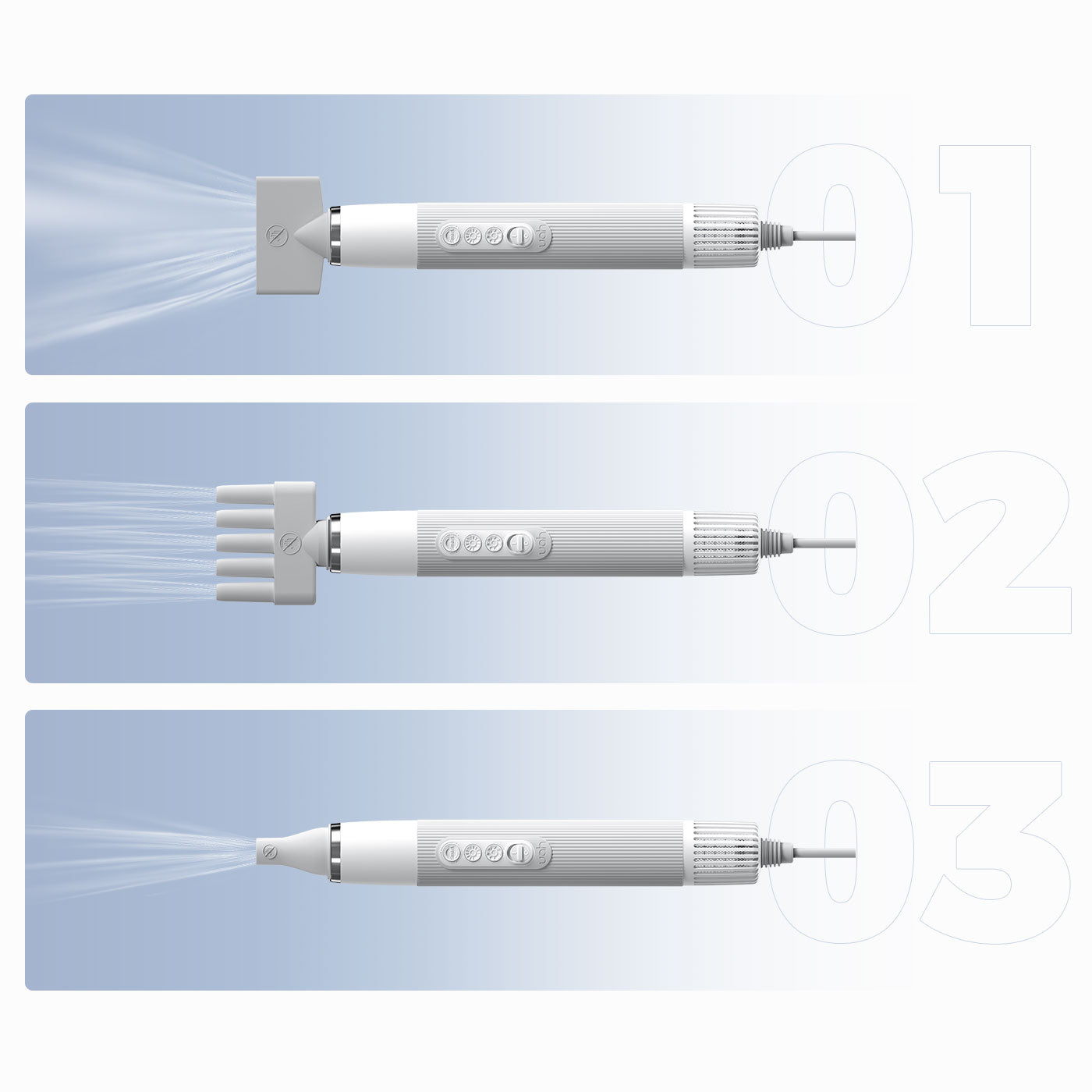 3 NOZZLES
Full range of styling.
01-Styling nozzle: flat, even airflow can spread the negative ions further into the fur for a smoother touch.
02-Wide-tooth comb nozzle: best for hairy, long-haired pets, airflow can better reach the root of the coat.
03-Concentrate nozzle: concentrate the airflow on a specific area to add fluffiness.
Little details. Big difference.
Feels good in the hand
Wrapped with soft silicone and stripes for comfortable and firm grip.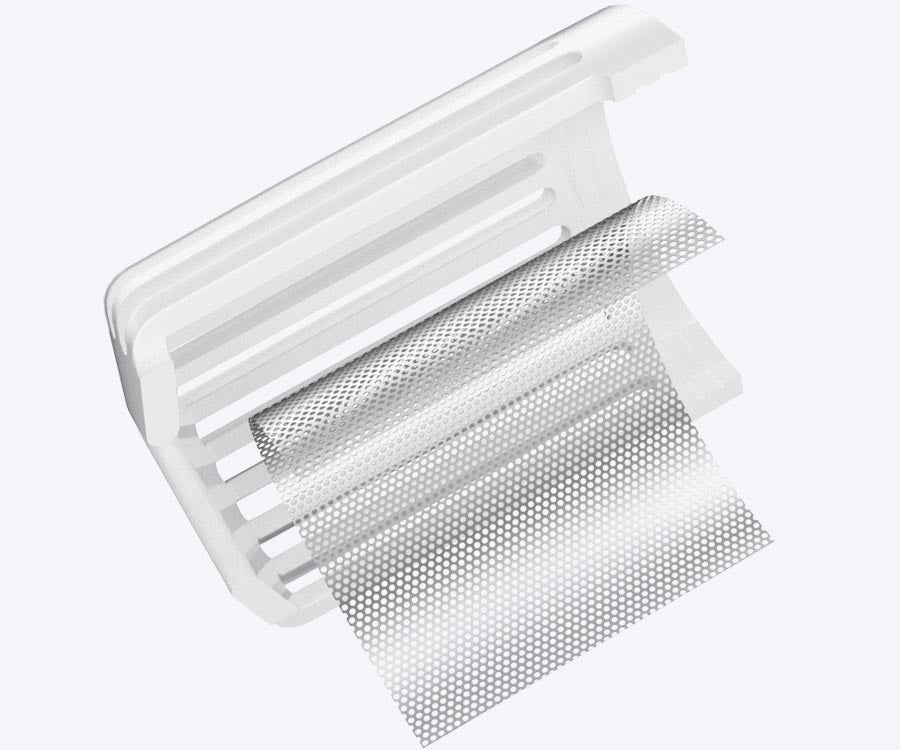 Easy to clean up
Air-inlet grille at the bottom of the grip will prevent dust and hair from getting inside.
What's in the box?
1 x Portable Pet Dryer
1 x Concentrator nozzle
1 x Wide tooth comb nozzle
1 x Styling nozzle
1 x User manual

Specifications
Model: UCSJ01
Rotate Speed:10600rpm
Input Voltage:120V
Color:White
Material:ABS+PPS+30%GF
Dimensions: 45 x 370mm
Rated Power:470W

Fluffy-1 High-Velocity Dog Hair Dryer
Find out why its the best high-velocity dog hair dryer:
Portable size, high-velocity, big drying power.
Silent, portable and travel-friendly. Fluffy-1 Dog Hair Dryer for dogs features a high-velocity motor at a speed of up to 106,000 rpm for fast drying. 
This lightweight dog blow dryer only weighs about 1.2 lbs. Only a tenth of the size of other bulky dog hair blowers, so you can easily store it in backpacks.
You can carry it with you wherever and dry your dog at any time. Who says you have to wait for back home to dry your pet?
Noted: Uah Pet Fluffy-1 High-Velocity Dog Hair Dryer only used for 120 voltage.
High speed hair dryer for dogs to use anywhere
This High-Velocity Dog Hair Dryer combines style with practicality. Lightweight and durable, it is great for travel drying, or for at-home use. With a soft silicone handle that is comfortable to hold and a 5.9 ft cord. Therefore, you will be able to move the dryer around your pet easily and freely.
Skin-friendly, comfortable drying temperature at 38.9°C
Designed with three airflow speeds and two temperature modes - cold and warm, thus it can give you the freedom to choose the best setting. Whats' more, Auto switches between hot and cold air, so as to maintain a skin-friendly drying temperature at 38.9°C.
High-velocity, noise deduction design
We designed this silent dog hair dryer with sensitive furry friends in mind. The powerful dog hair dryer is still under 80 dB thanks to our straight air duct design that minimizes noise. At the same time, the pets will feel less afraid and more comfortable while grooming.
Make your furry friend's hair smoother, fluffy and shiny
Combines the latest technology with fashion desig  so that it can bring your pet an relaxing experience in grooming. This pet dryer can be used to remove static electricity from the fur. Its 3 multi-function nozzles provide three different drying styles. Concentrator nozzle for a smooth finish; wide-tooth comb nozzle for removing knots; styling nozzle to style your pet's fur.
Check our Pet Products & Accessories
As long as the dryer is in good working order, the negative ion effect is always on and does not need to be manually activated.
Yes, there have been no reports of the Uah Pet Hair Dryer causing damage or irritation to the pet's skin.
There is no recommended order, and you can use all three nozzles with all types of hair, but here are some tips for when to use each nozzle type:
Concentration Nozzle: The concentration nozzle focuses air into a small stream to target a particular area; adds fullness/fluffiness. Use from 1-5cm away from skin.
Wide Tooth Comb Nozzle: The wide tooth comb is able to reach deeper hair closer to the skin, so may be more useful with long haired dogs. Use from 1-2cm away from the skin.
Styling Nozzle: The styling nozzle shapes air into a wider, flatter stream, so it can be used from a height of 10cm to provide an initial clearance of larger water drops, or later in the drying process from a height of 2-5cm to blow hair flat.
If you do not attach a nozzle, the dryer can still be used, but the air velocity will not be as high, so it may take longer to dry, and be more difficult to effectively dry hair closer to the skin.
Most dogs that are afraid of hair dryers are afraid of the noise, not the wind. If you think your dog might be afraid of your dryer, it's important to gradually introduce it, so you and your dog won't have a bad experience, which could lead to your dog creating negative associations with the dryer or bath time.
We recommend using food to help desensitize your dog to the sound of your dryer. For the first few days, turn on the dryer and place it nearby when feeding your dog, but pointing in a different direction, so your dog becomes accustomed to the sound.
After a couple of days of this, you can move the dryer closer to the food and point it more towards your dog.
If your dog is okay with this, you can probably go ahead and use it to dry your dog's hair, though be sure to begin with its back and sides, before moving onto more sensitive areas. You can reward the dog with treats the first few times if it still seems skittish.
Tip: Use the dryer when your dog is hungry, and provide it with food. Most dogs will prioritize the attraction of food over the objectionable sound of the dryer.
Yes, your Uah Pet Hair Dryer can be safely used to dry your own hair, but please note the dryer is ergonomically designed to be used with your pets, so you might not have as good of an experience as with a conventional hair dryer designed for human use.