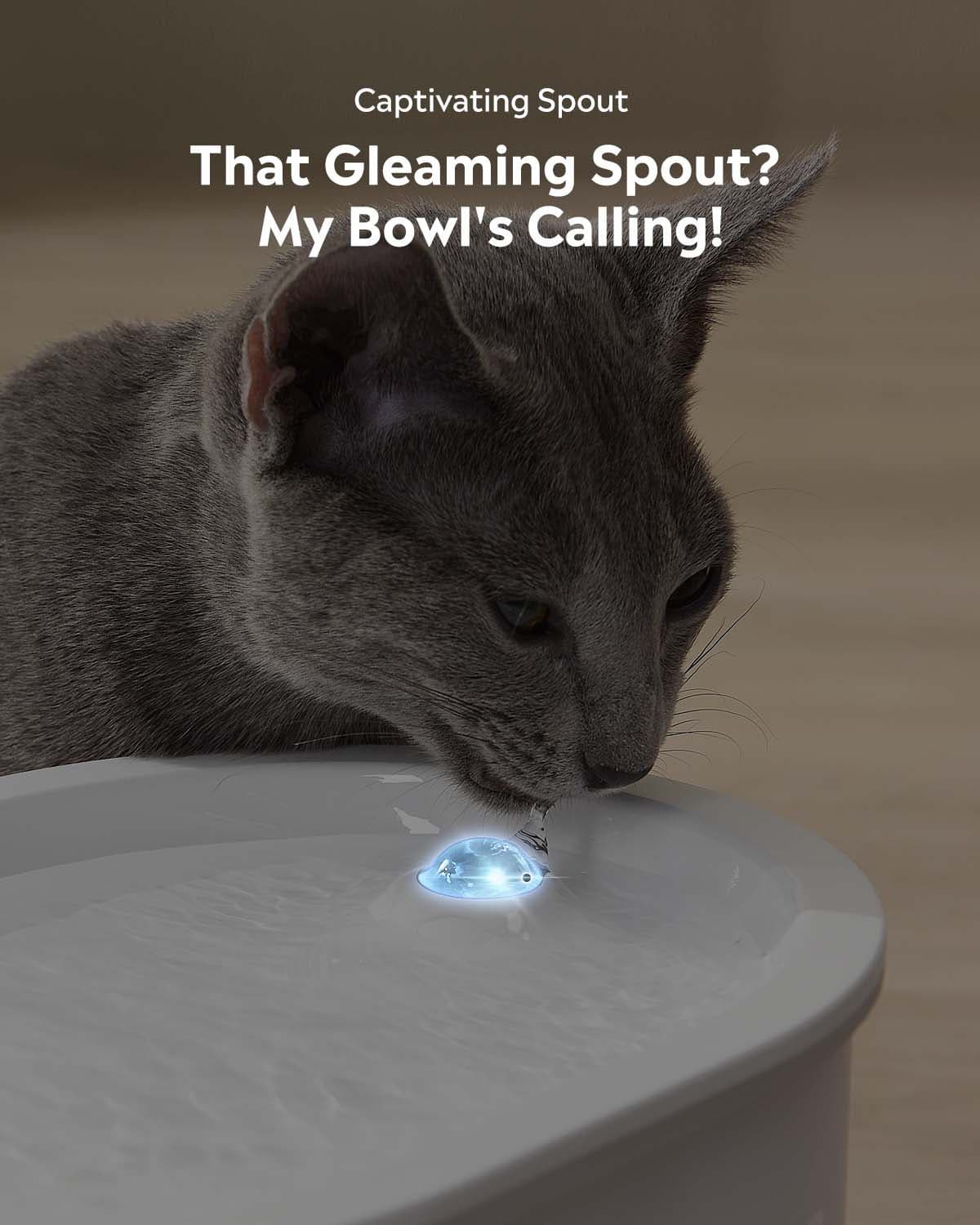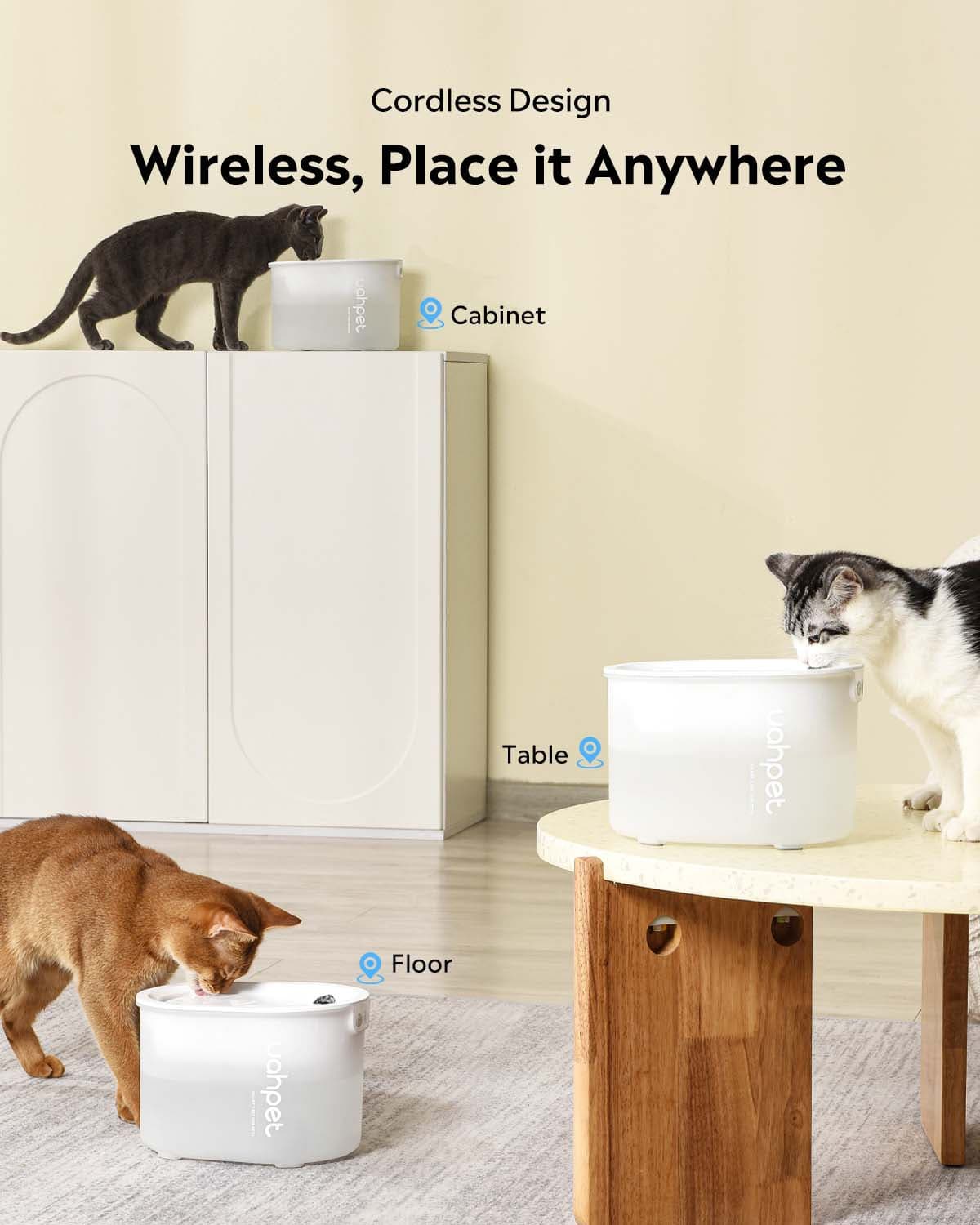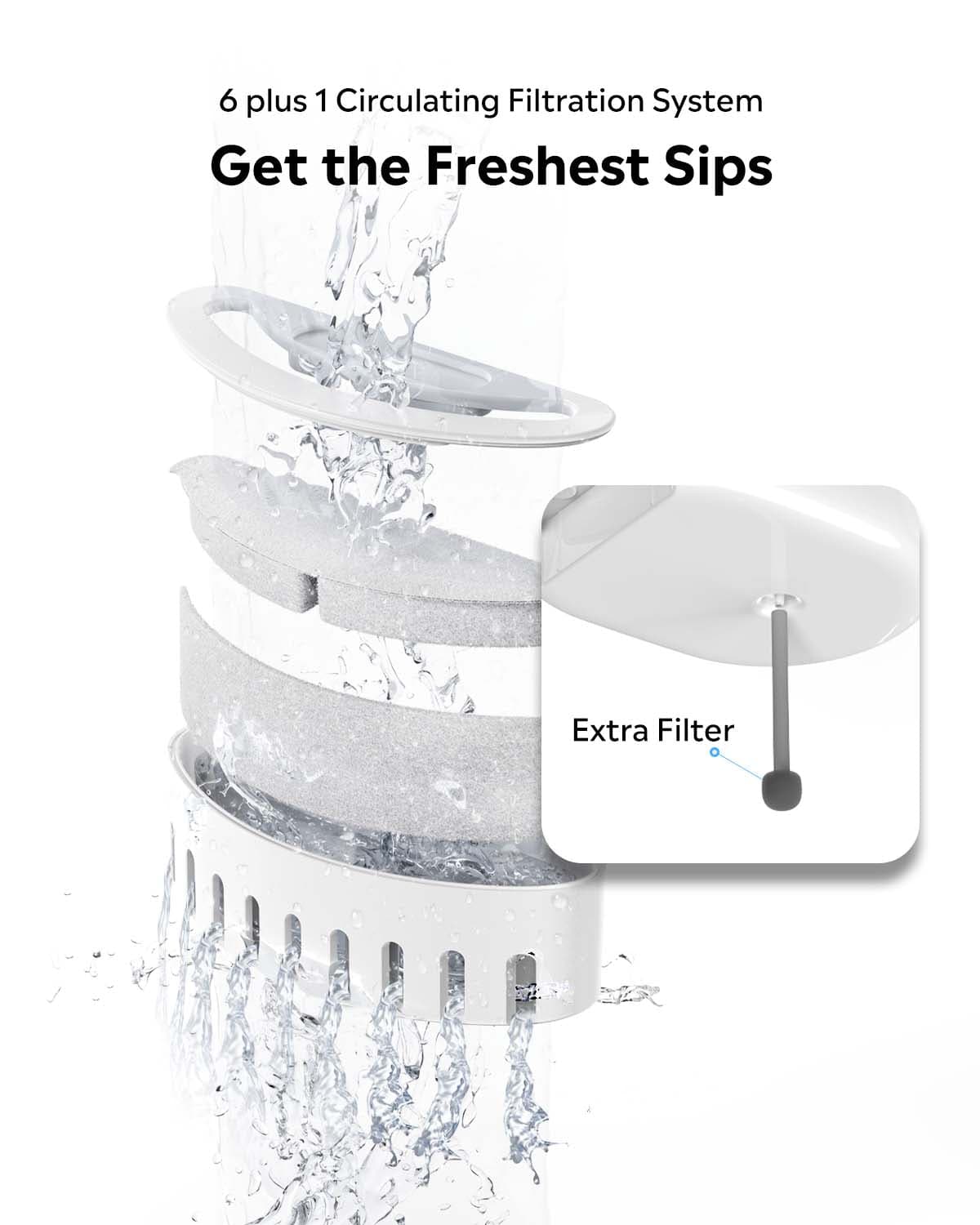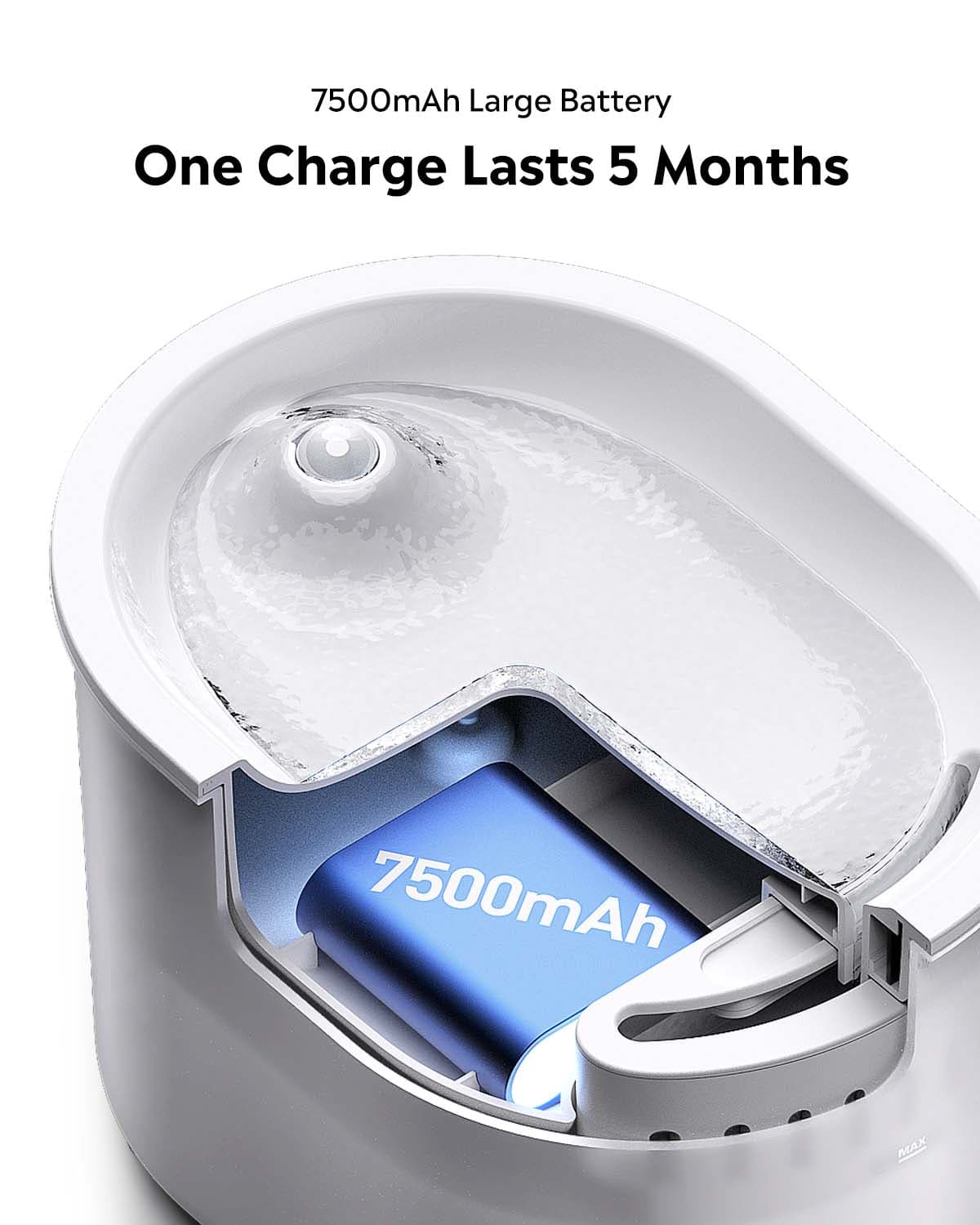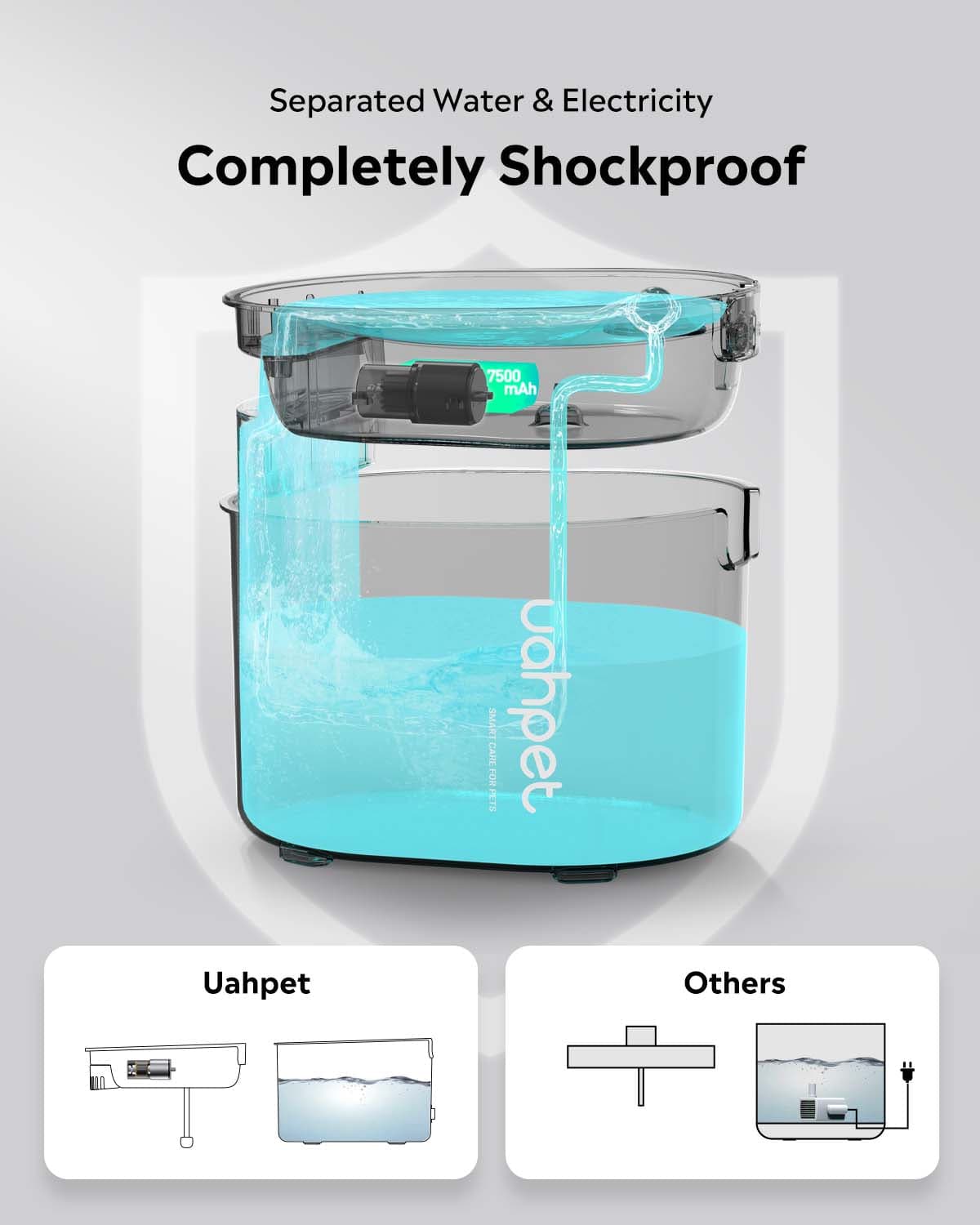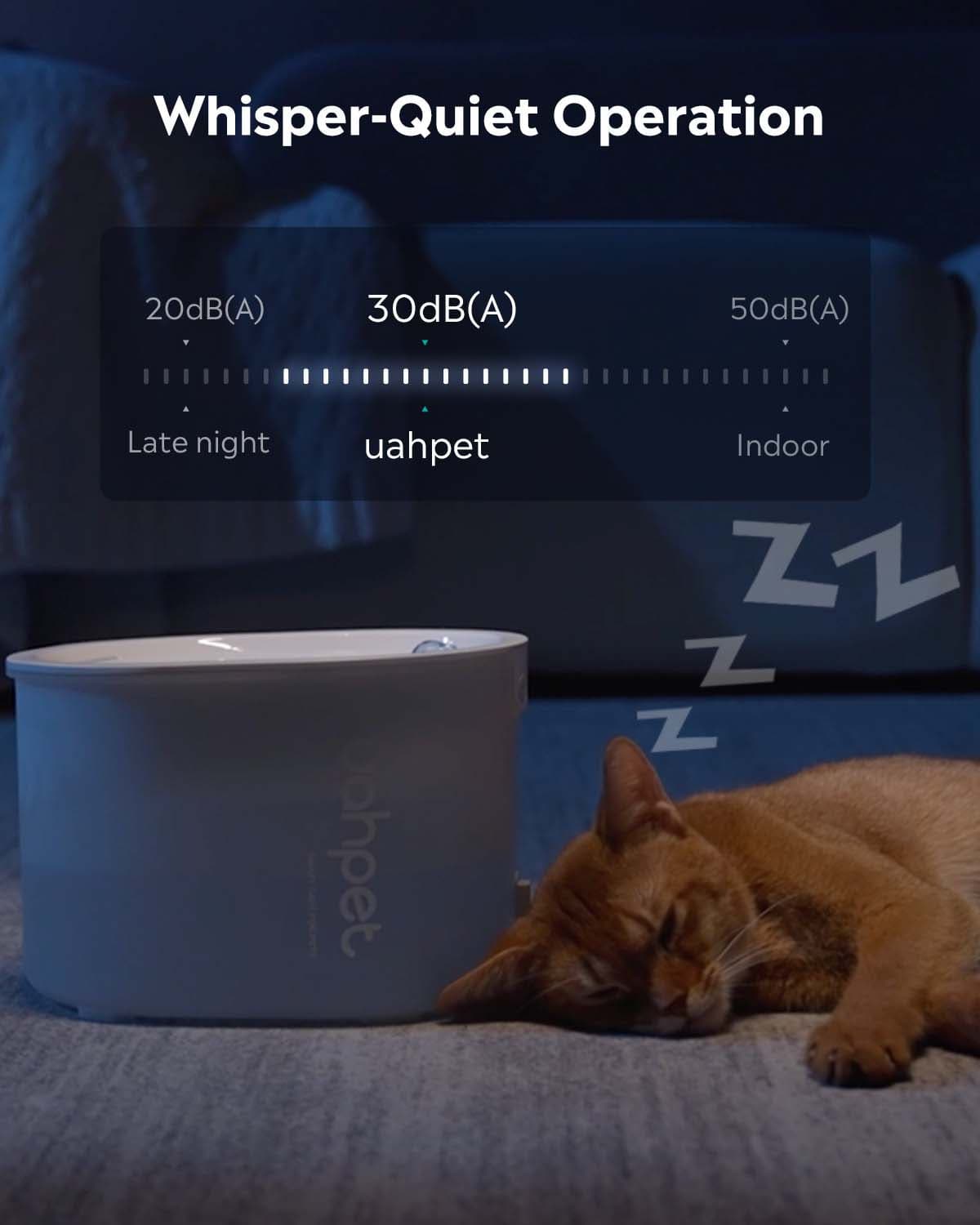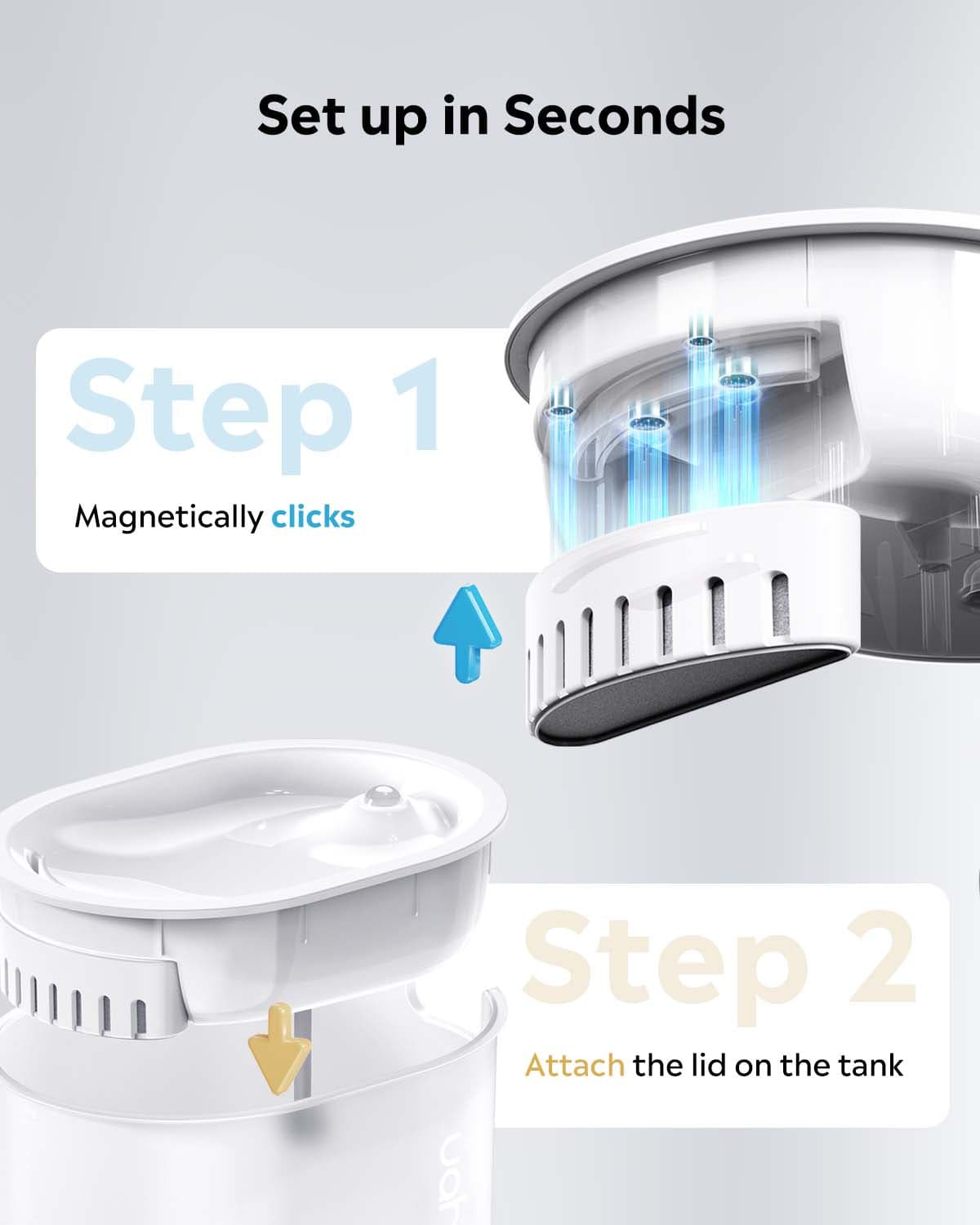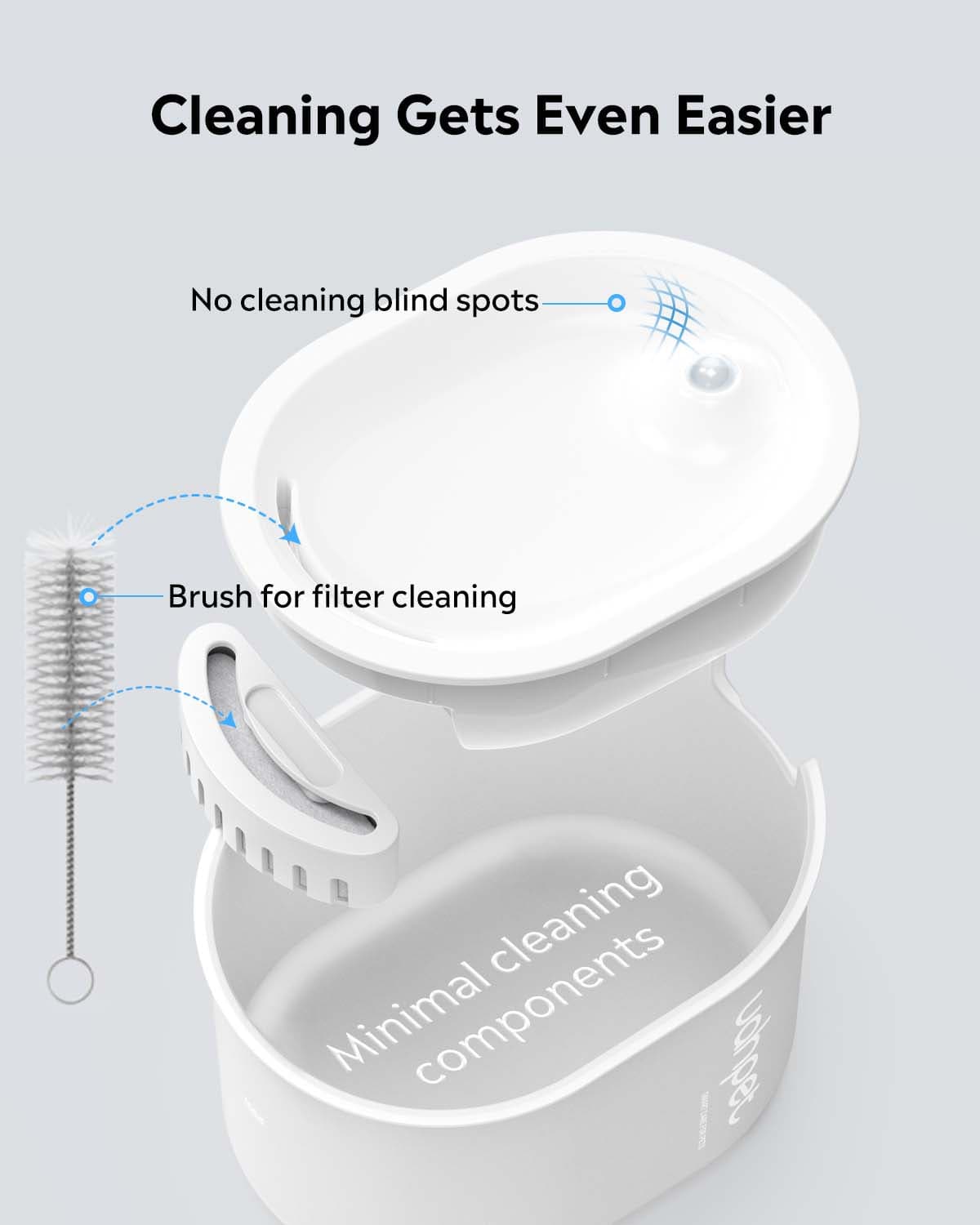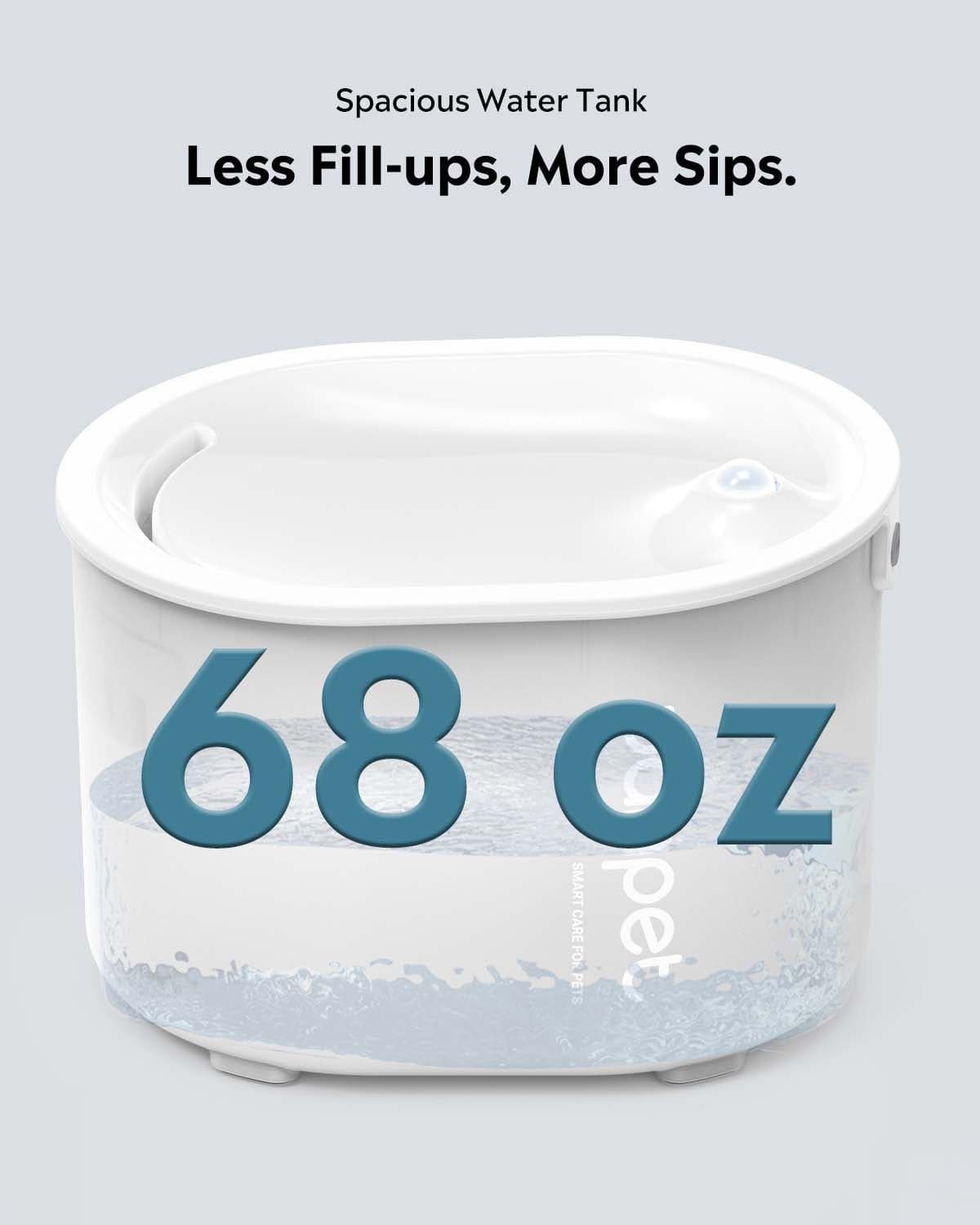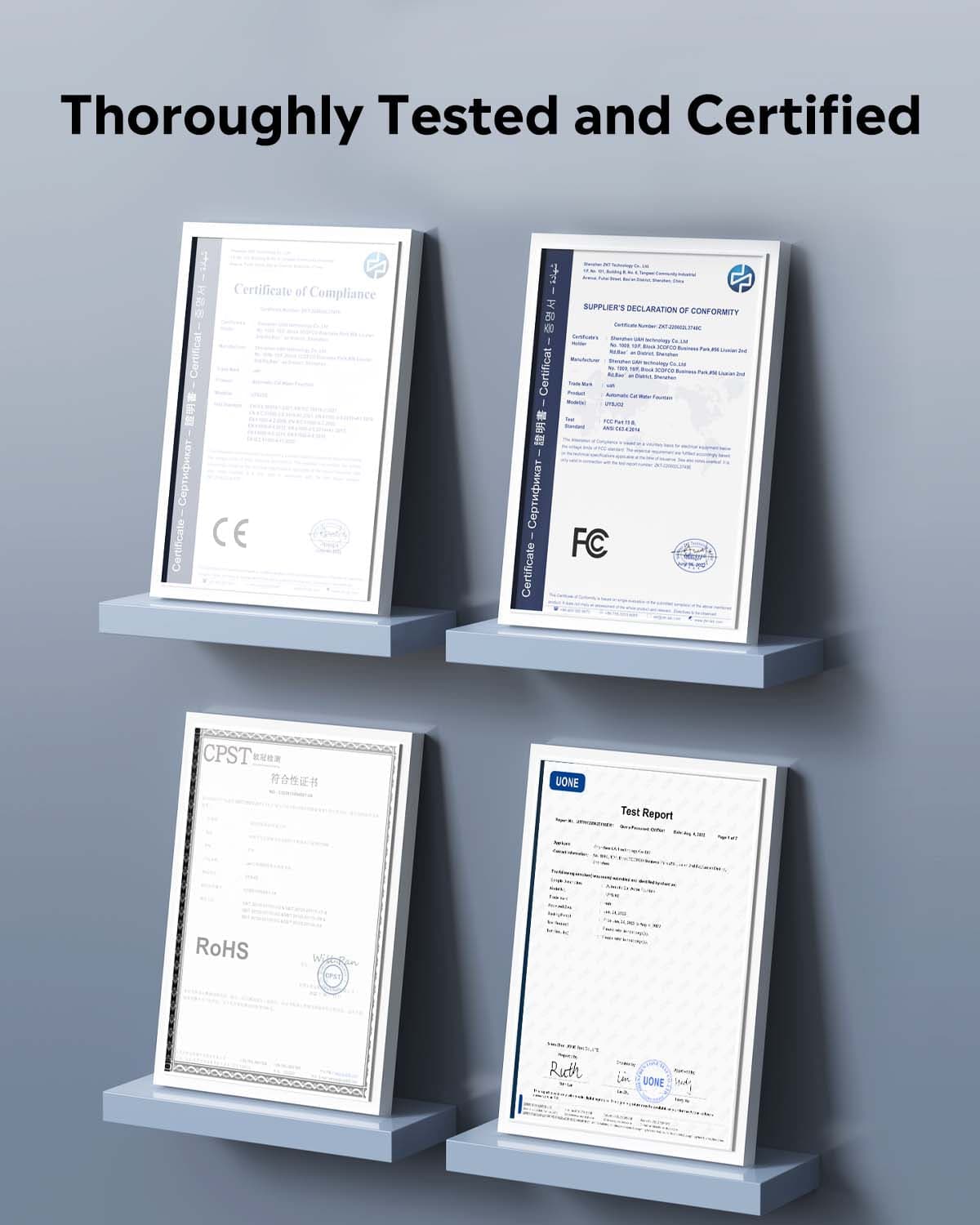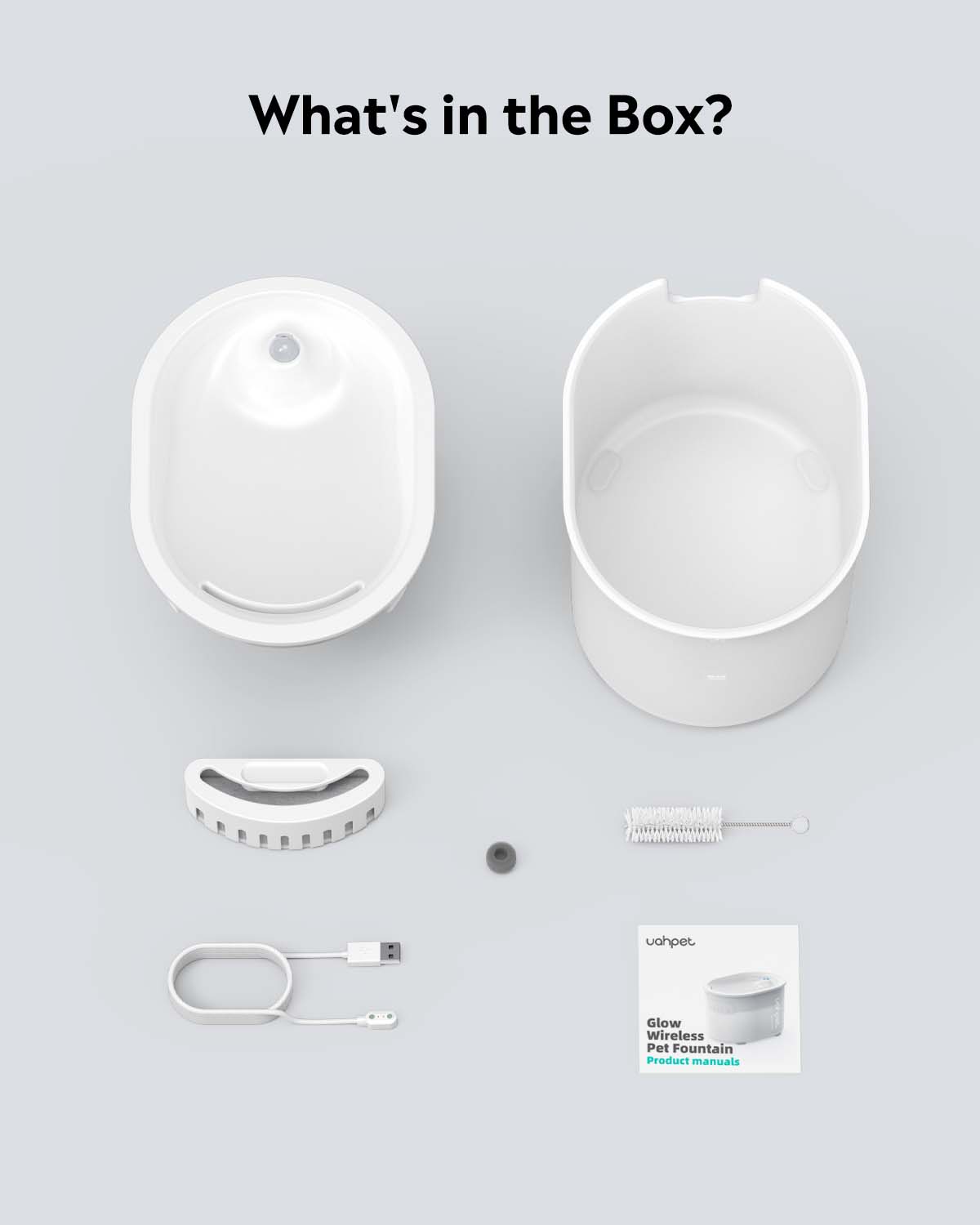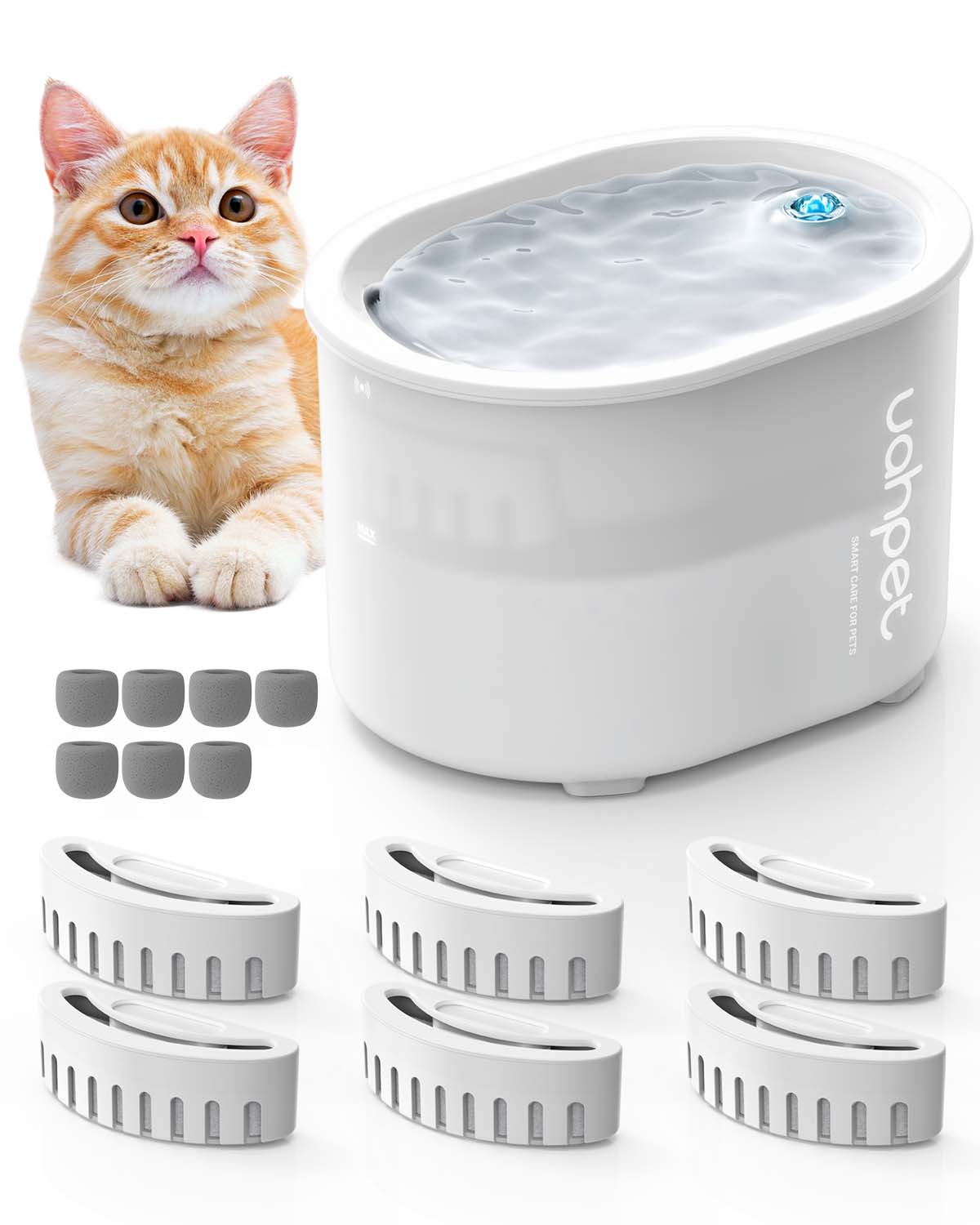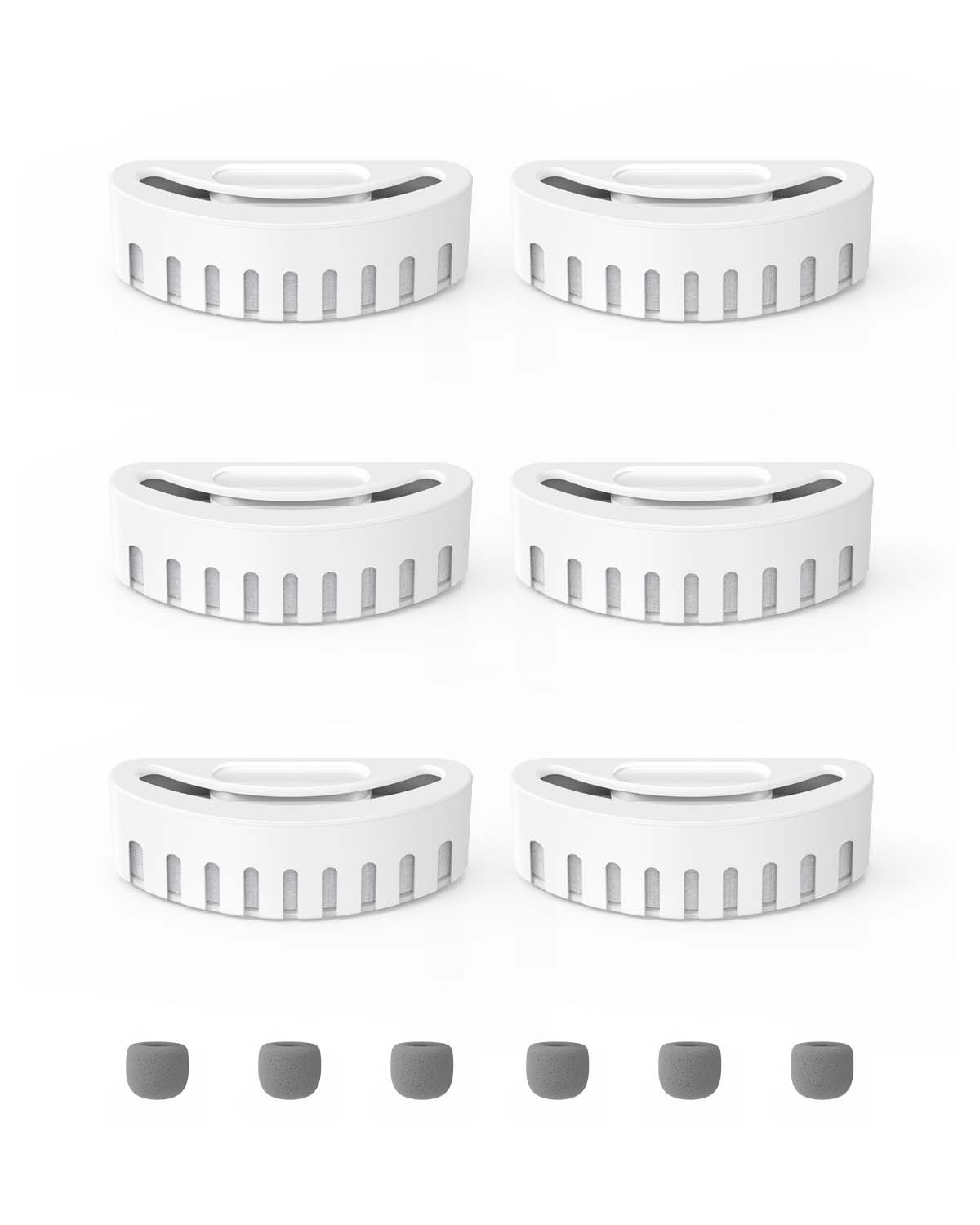 Uah Pet GLOW Wireless Cat Water Fountain With LED Light
Save 20% with code:
GLOW20
Copy
Due to the hurricanes' effect, it will take an extra 20 days for the options delivery. Thanks for your waiting.

Battery-operated wireless cat water fountain 😻
Industry-leading 7-layer filtration🌿
One charge lasts up to 5 months🔋
Captivating spout with LED sensing light🪄
10 days without refilling💦
Safely split water and electricity🛡️
BPA-free. FDA-certified🥼
In stock

Battery-Powered. Safer, Cleaner, and Oh-So-Simple!
🐱: "No pesky wires to nibble, making sure I stay out of harm's way."

🐱: "I can sip serenely anywhere, no need to huddle near a plug."

🐱: "No tangled cords to complicate life—our abode stays neat."
6 plus 1 Circulating Filtration System
"That's the freshest sips!"😋
Journey with me through this realm of pristine water. Advanced KDF, quartz sand, coconut charcoal, and the magic of ion exchange—our fountain concocts the freshest elixir. Truly a remedy for a discerning palate like mine, a solace for my devoted human companions!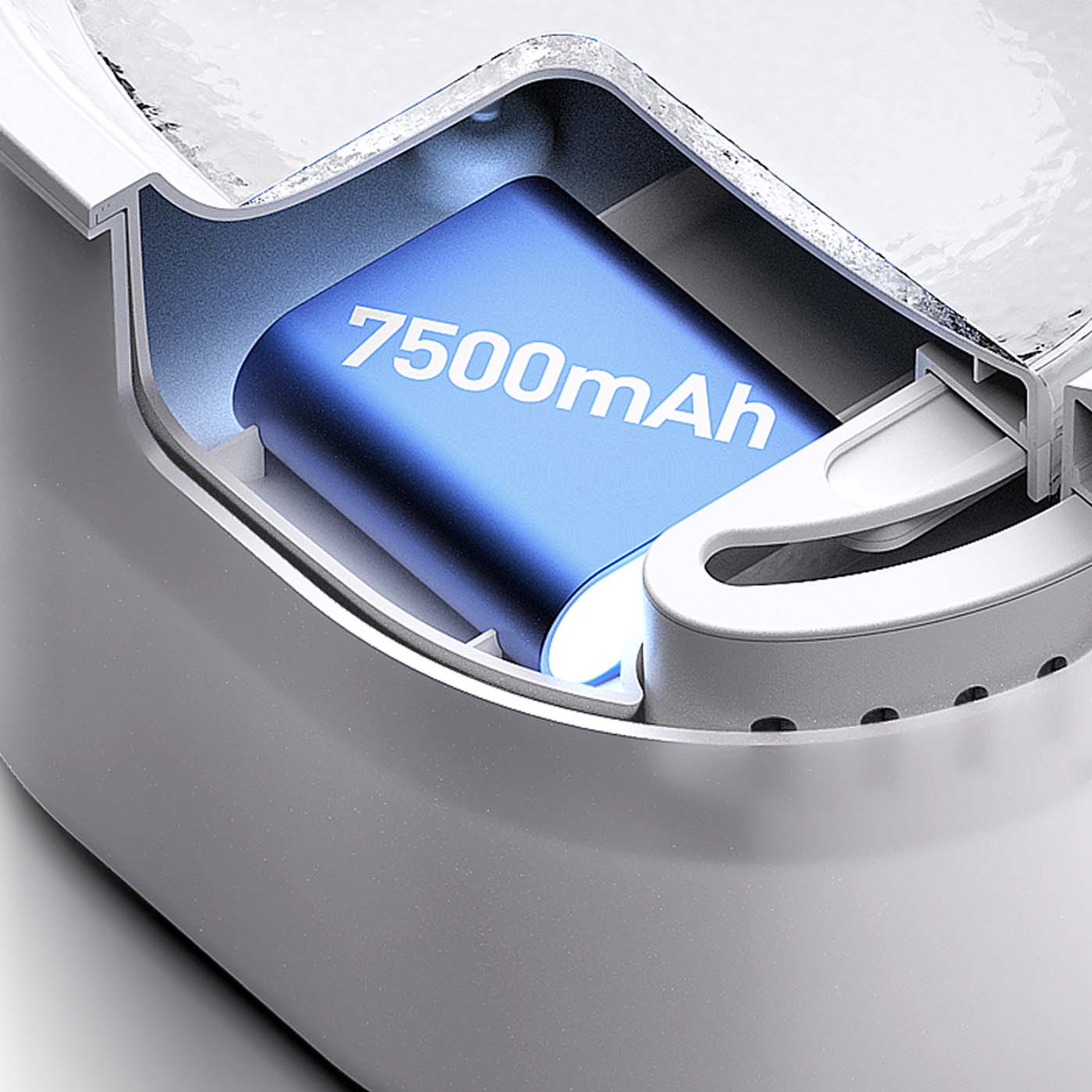 7500mAh Large Battery
One charge lasts 5 months
With the enhanced 7500mAh battery, making sure I have water play for up to 150 days(with 100 daily activations).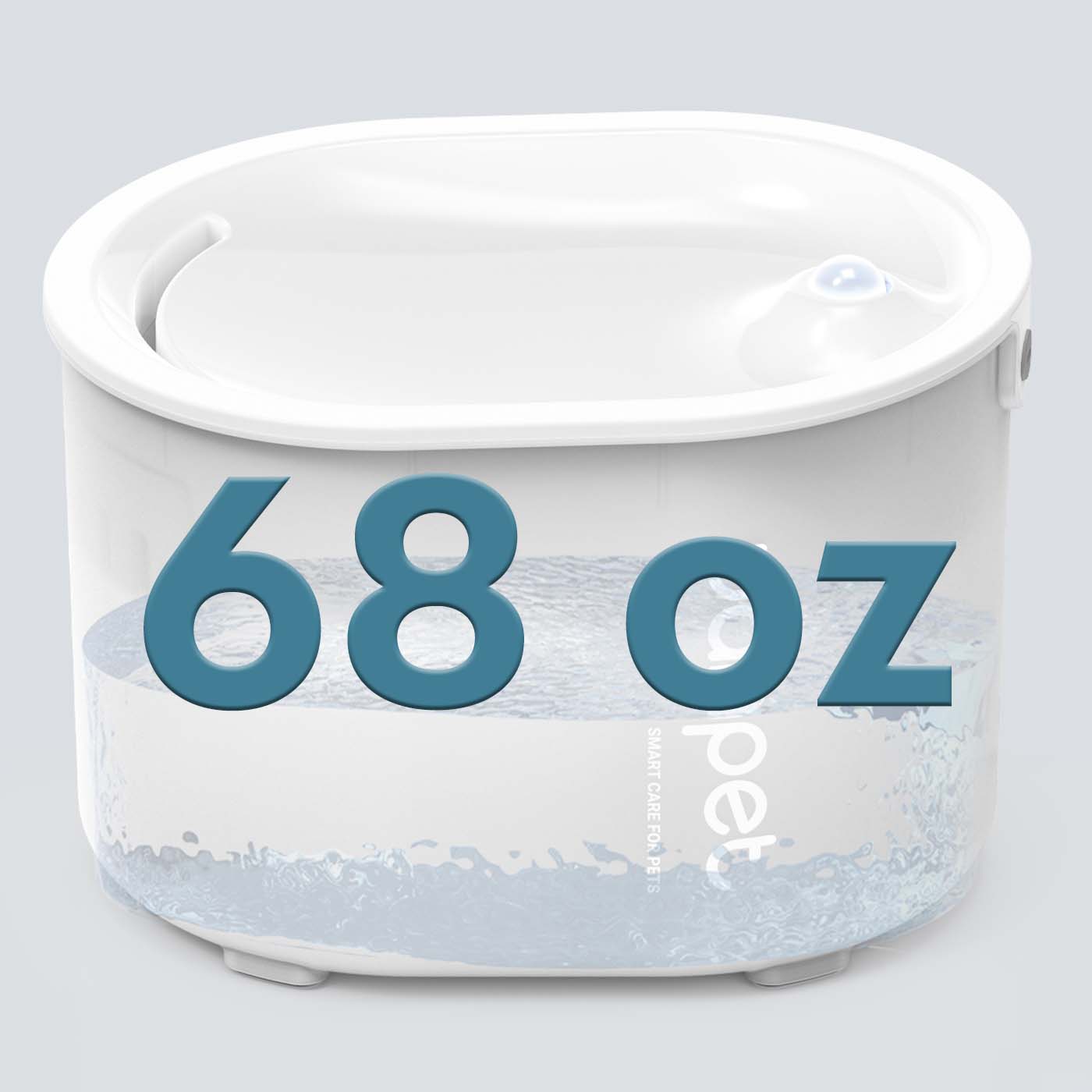 Spacious 68oz Water Tank
Less fill-ups, more sips.
A colossal tank awaits my every thirst. The BPA-free, extra-large tank allows less refills for you. Goodbye to half-full water bowls!
Improved Safety
Completely shockproof.
The water pump is out of the water. The unit, oh so wise, avoids the plug, ensuring my safety in every sip.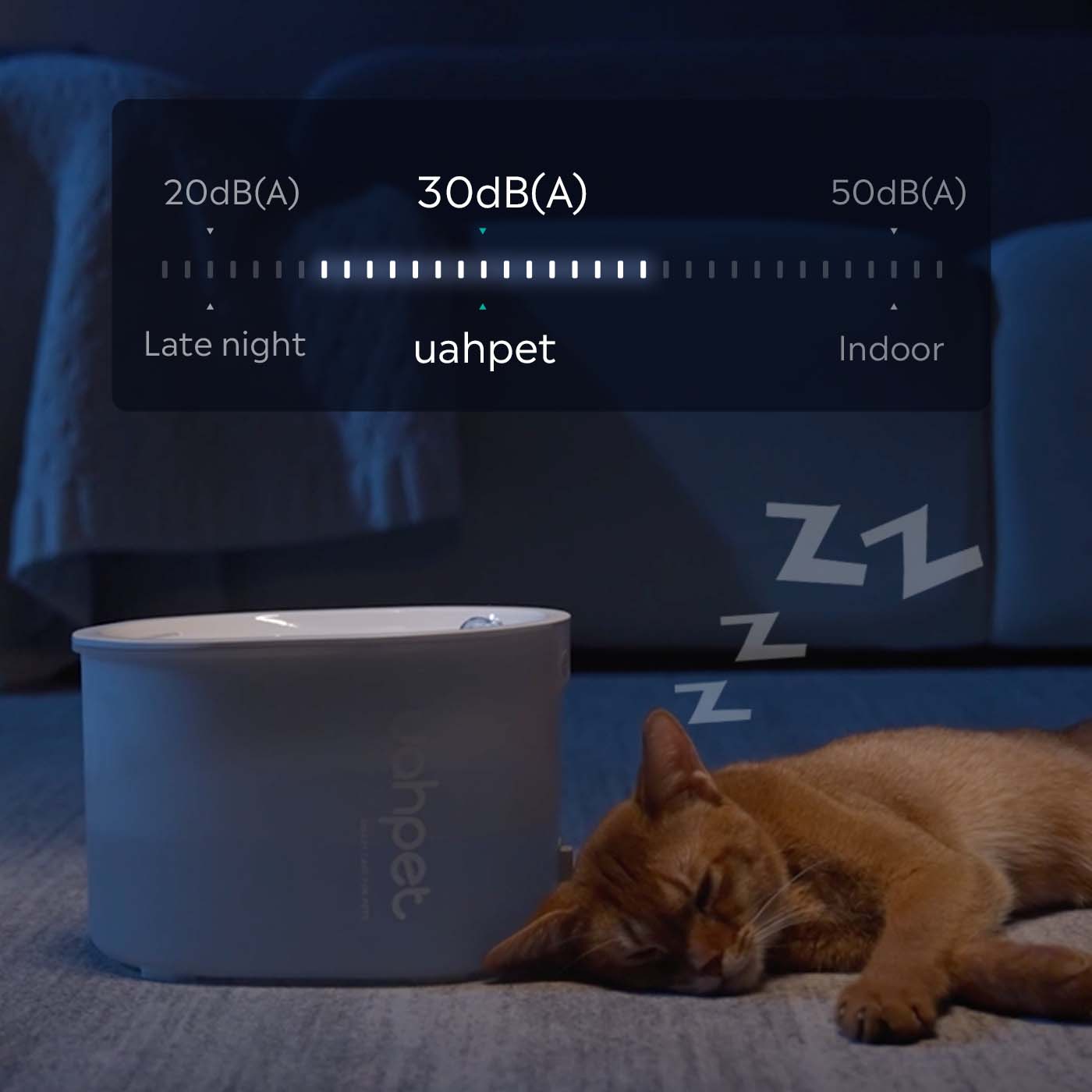 Whisper-quiet
Shhh… Can you hear that?
Exactly! The water flows silently along the inside, and the fountain's like a ninja – no noise, just refreshment!
Set Up
Ready in a blink 😉
120-degree Detection
Just walk up, and fresh water flows
A sensor, attuned to my every movement, conjures water at my command. The magic of a microwave radar sensor detects me, gracing me with cool, refreshing water.
Cleaning gets even easier
Keeping things tidy is a breeze with the pawtastic cleaning brush. Plus, the sleek design means no nooks for dirt to hide!
A: To maintain fresh water, please replace the filter every 2 – 4 weeks.
A: Soaking removes any settled particulate matter from the filter.
The fountain is battery-operated, offering safety by eliminating cords. It can be placed anywhere without the need for electrical outlets. A single charge lasts up to 5 months.
Yes. The fountain is free of lead and BPA and it is compliant with all FDA and RoHS requirements.
Yes, most pet fountains are designed for pets of all sizes. Ensure the water level is appropriate for smaller pets to comfortably reach.
The water fountain operates in near silence, and is almost undetectable.
Find the Right Water Fountain
Circulating Filtration System
Stainless Steel 68oz (2L)
What's in the box?

GLOW Wireless Cat Water x 1
Magnetic filter x 1
Cleaning brush x 1
Gravity ball filter sponge x 1
Pogo pin magnetic charging cable x 1
User manual x 1
Product Model
GLOW Wireless Cat Water Fountain - UYSJ05
Power Supply
Type Pogo pin Magnetic Charging
Input Voltage
5V-2A
Product Material ABS+Silicone+PMMA
Rated Power
10W
Water Tank Capacity
67.6oz/2L
Battery
7500mAh
Product Colour
White
Product Weight
2lb /910g
Dimensions
8.96"(L) x 6.70"(W) x 6.06"(H)/ 227.6(L) x 170.4(W) x 154(H)mm