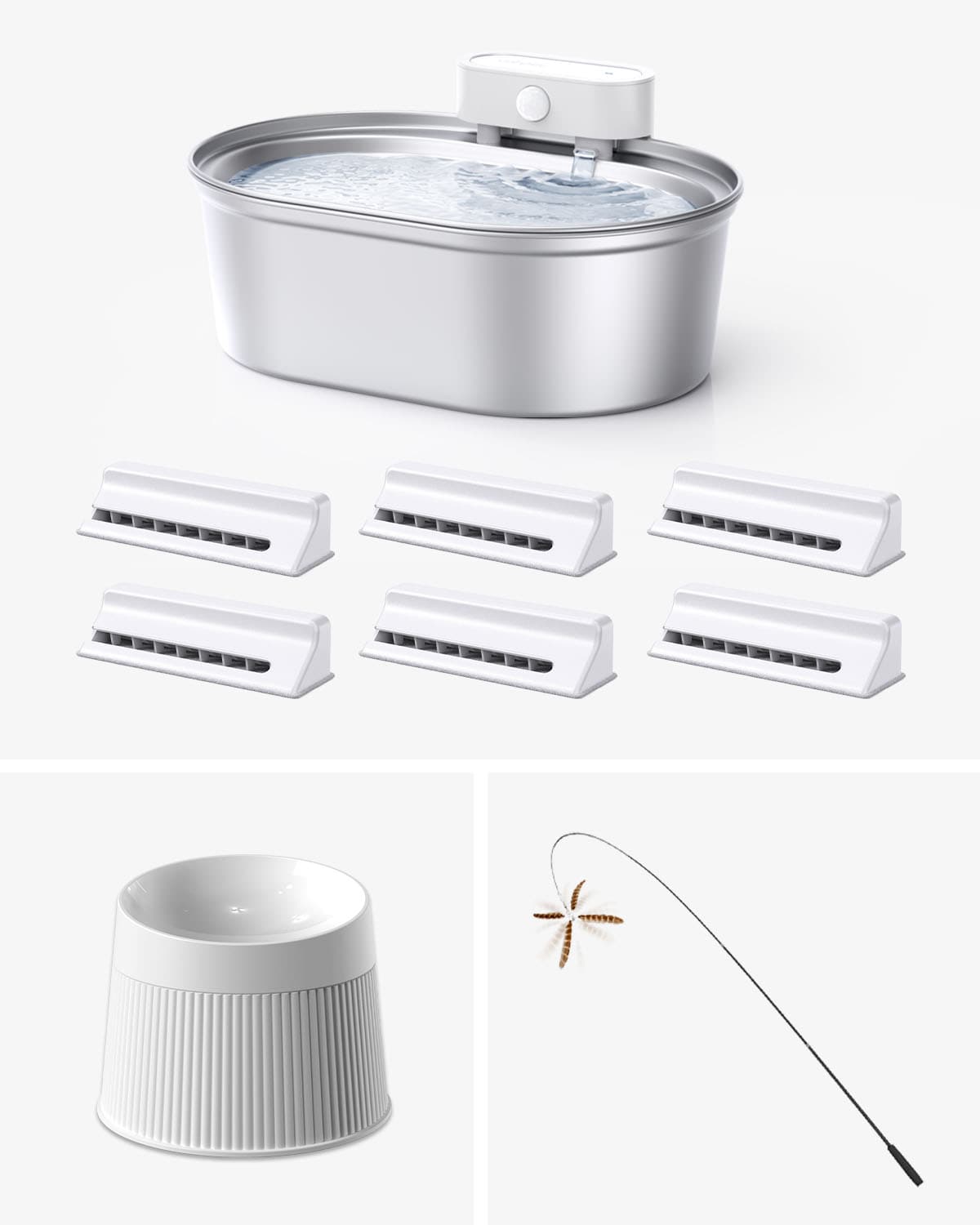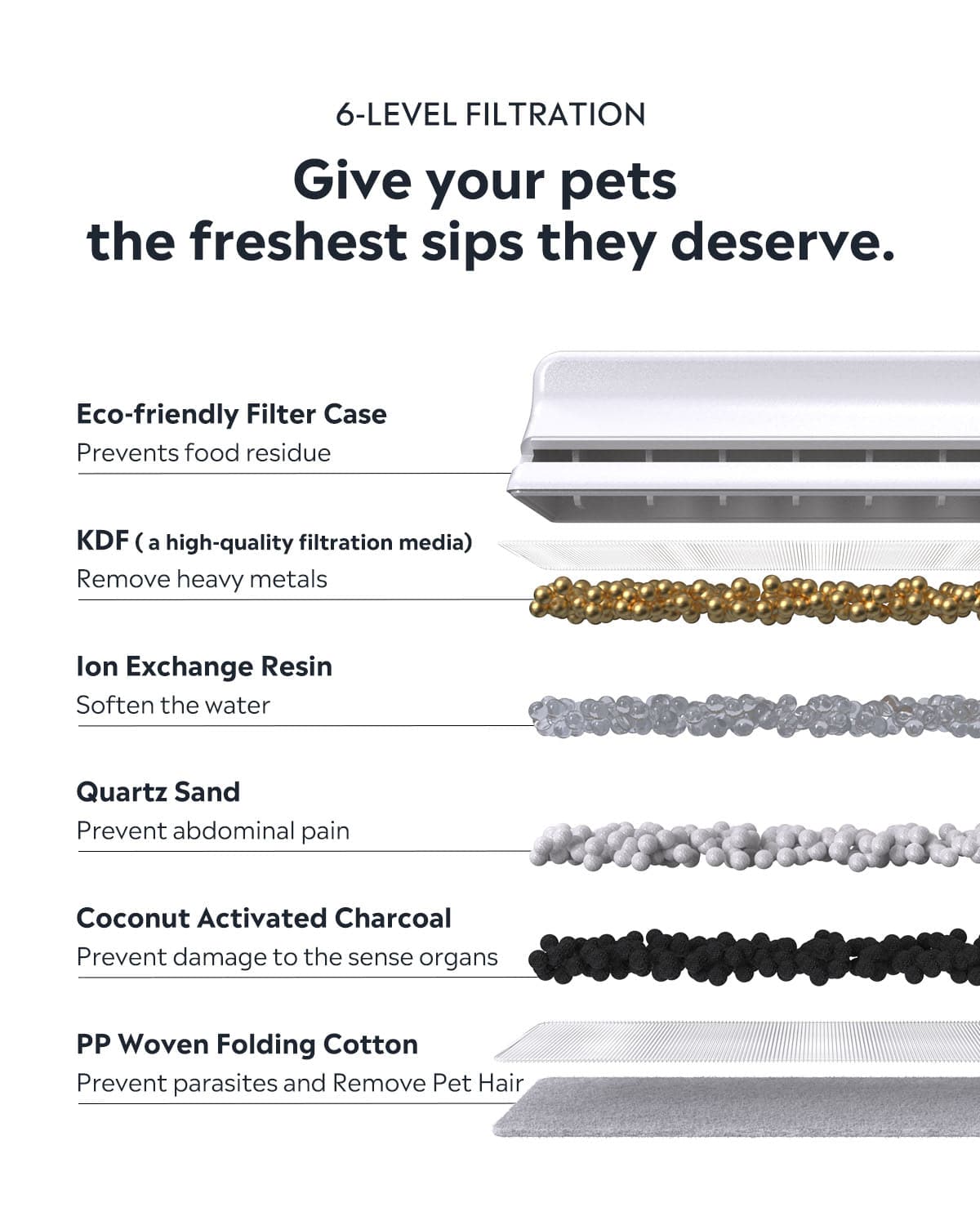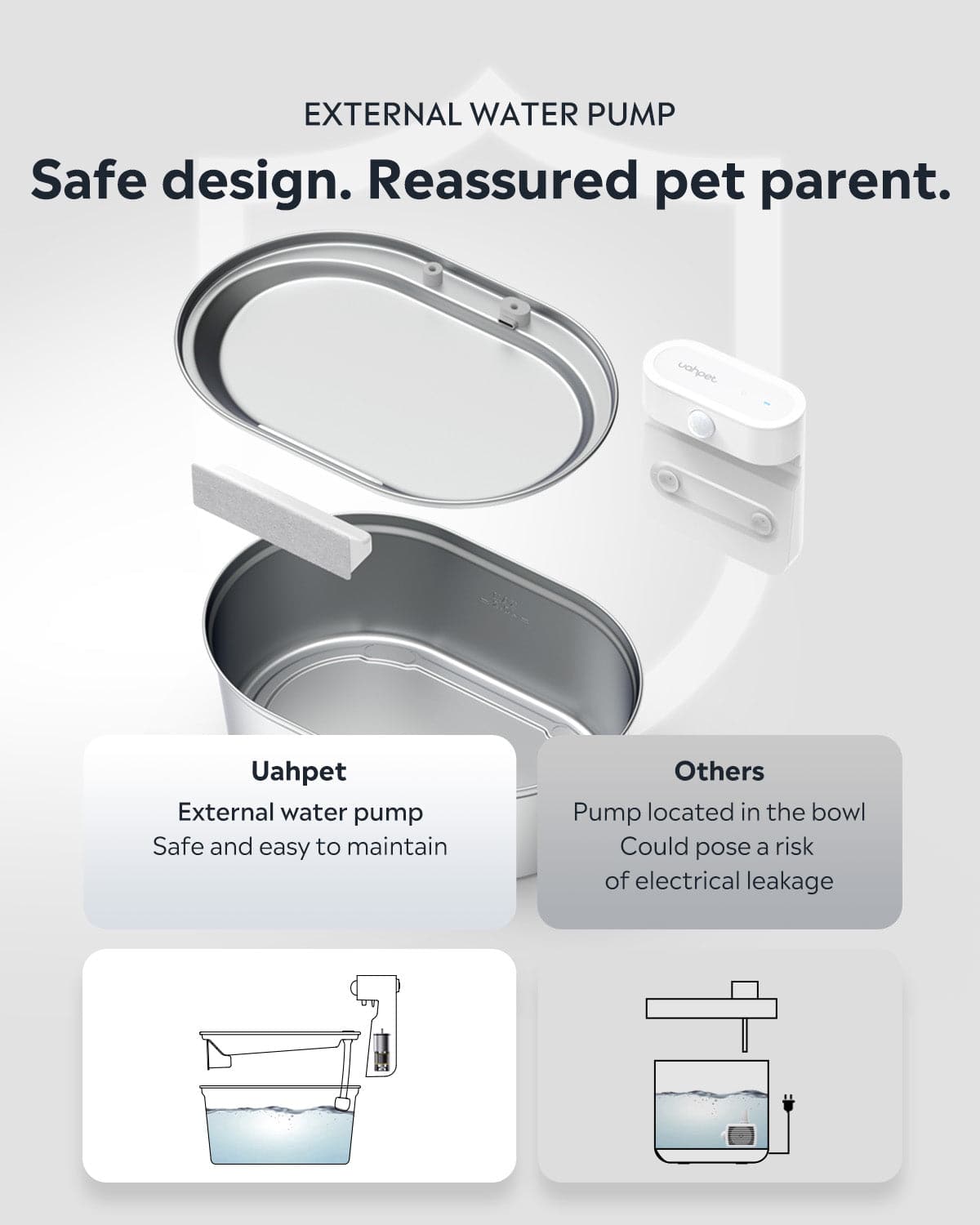 Stainless Steel Fountain & Cat Play Set
Get 40% OFF with Code:
JINGLE40
Copy
WHAT'S IN THE BUNDLE
-Stainless Steel Wireless Water Fountain (6pcs)
-Elevated Cat Bowl
-Cat Telescoping Wand
In stock
Free Shipping Over $50 (continental U.S. only)


ANTI-PARASTIC. IMPURITY-FREE
Ensure your pets enjoy the cleanest water possible.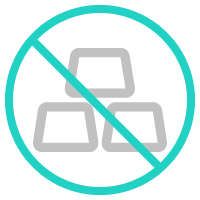 Removing heavy metals
Copper, lead, mercury, cadmium, chromium, etc.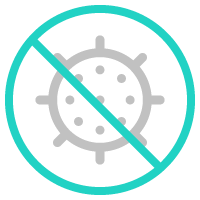 Removing natural organic matter
Carbon tetrachloride and more.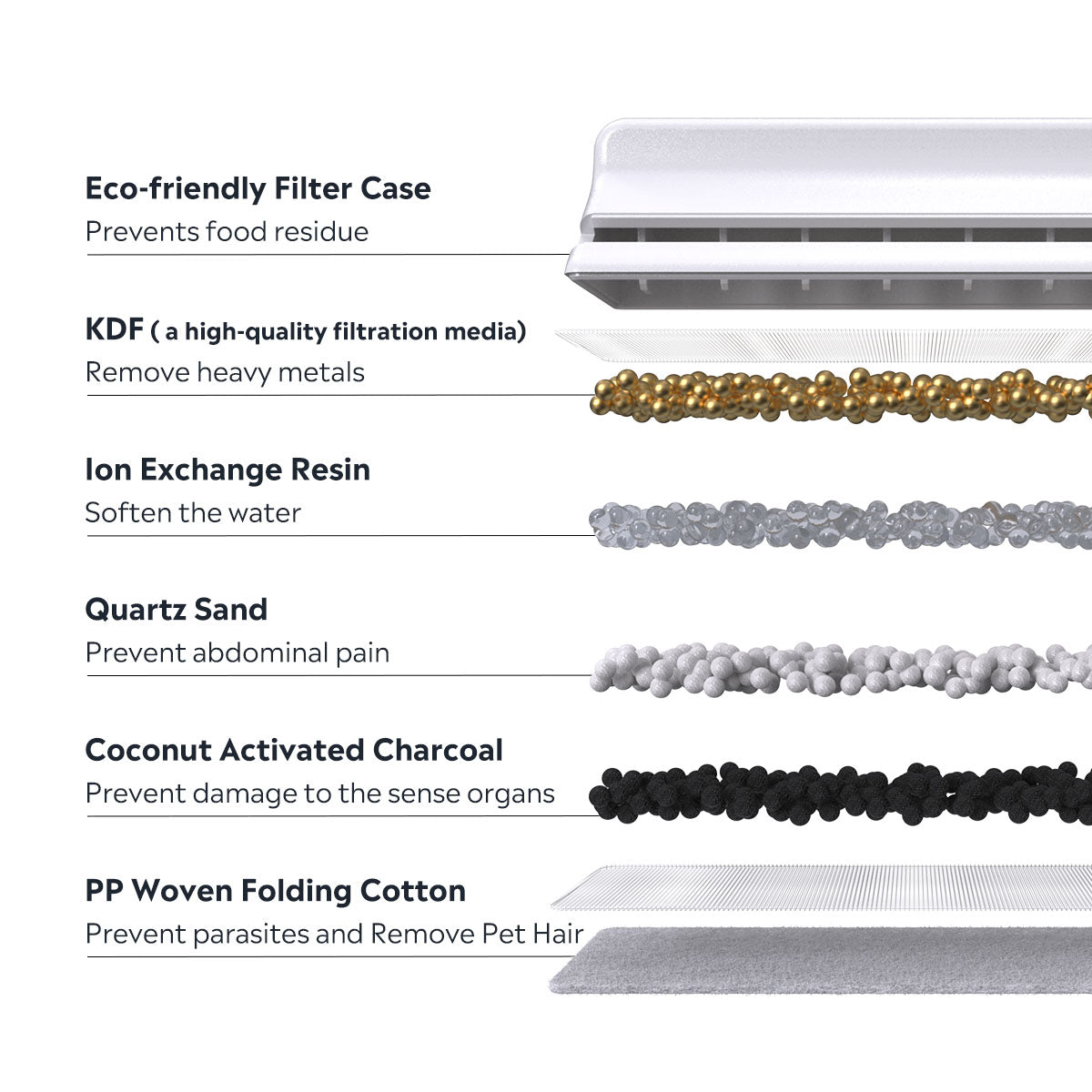 6-LEVEL FILTRATION
Give your pets the freshestsips they deserve.
Safeguard your pet from urinary issues. Packed with KDF, quartz sand, coconut activated charcoal, and ion exchange resin, this fountain is ideal for cats and dogs craving fresh-tasting water. Rest easy, pet parents!
EXTERNAL WATER PUMP
Safe design. Reassured petparent.
No pump in the bowl. Just the external water pump for easy setup, cleaning, and electrical leak-proof protection—keeping your furballs safe.
5.6-INCH COMFORT HEIGHT
Effectively relieves neck tension
Designed ergonomically with a height of 14 cm (5.6 inches), uahpet's elevated cat bowls are way more pet-friendly than traditional cat bowls and other raised cat bowls on the market. Cats won't have to bend down too far to reach their food. This science-driven design not only reduces pressure on the neck and spine when eating, but also helps cats swallow food much more easily, reducing the risk of vomiting.
ULTRA-WIDE AND SHALLOW BOTTOM
For whisker stress-free eating
The 16.5cm (6.5 inch) ultra-wide and shallow elevated cat bowl provides more space for your cats' whiskers so that they don't touch the edge of the bowl when eating, helping to reduce your kitty's nervousness and discomfort. The 17-degree tilt keeps the food in the center and not scattered around so that your furry friend can access the food more easily. This is also the perfect solution for the messy eater!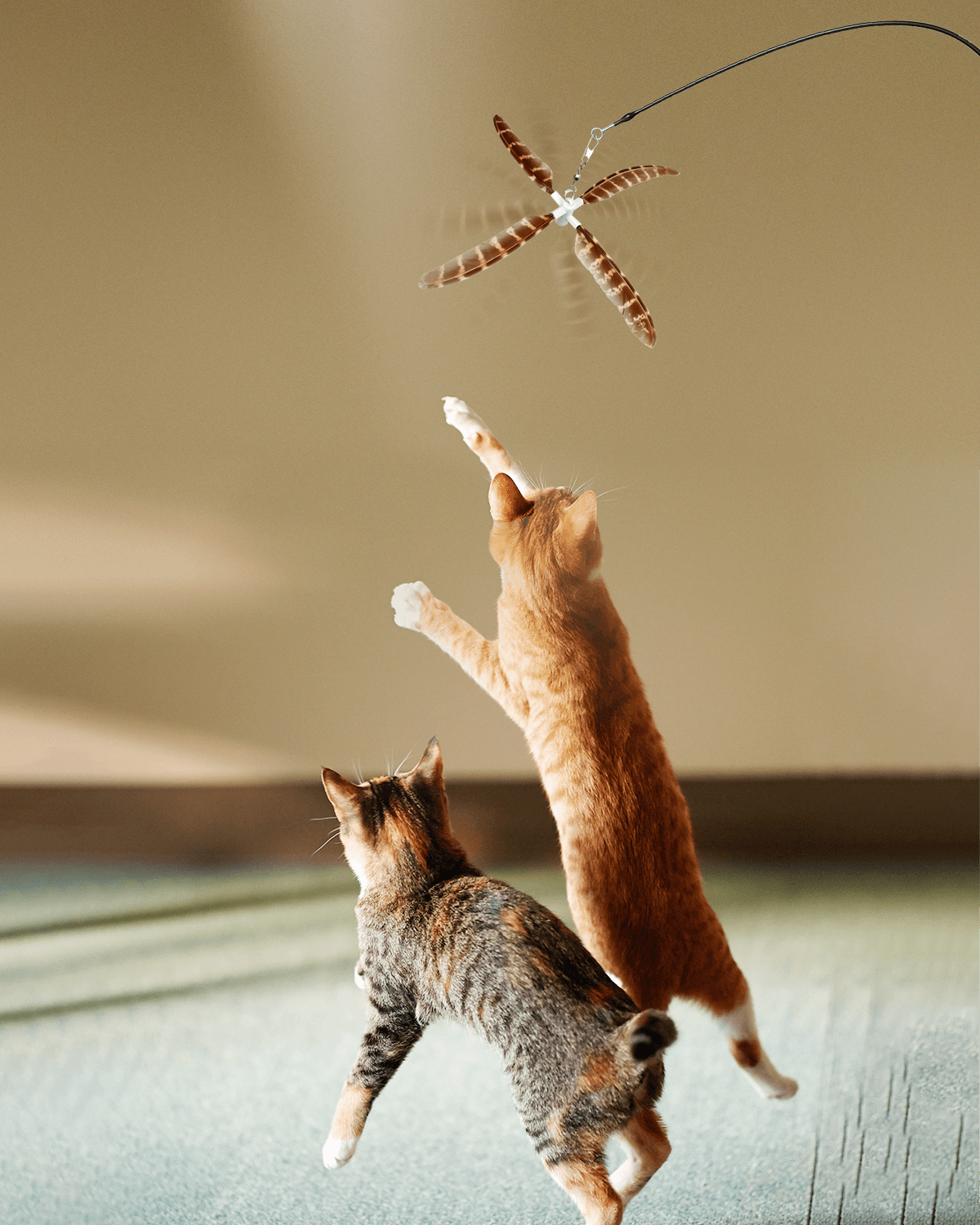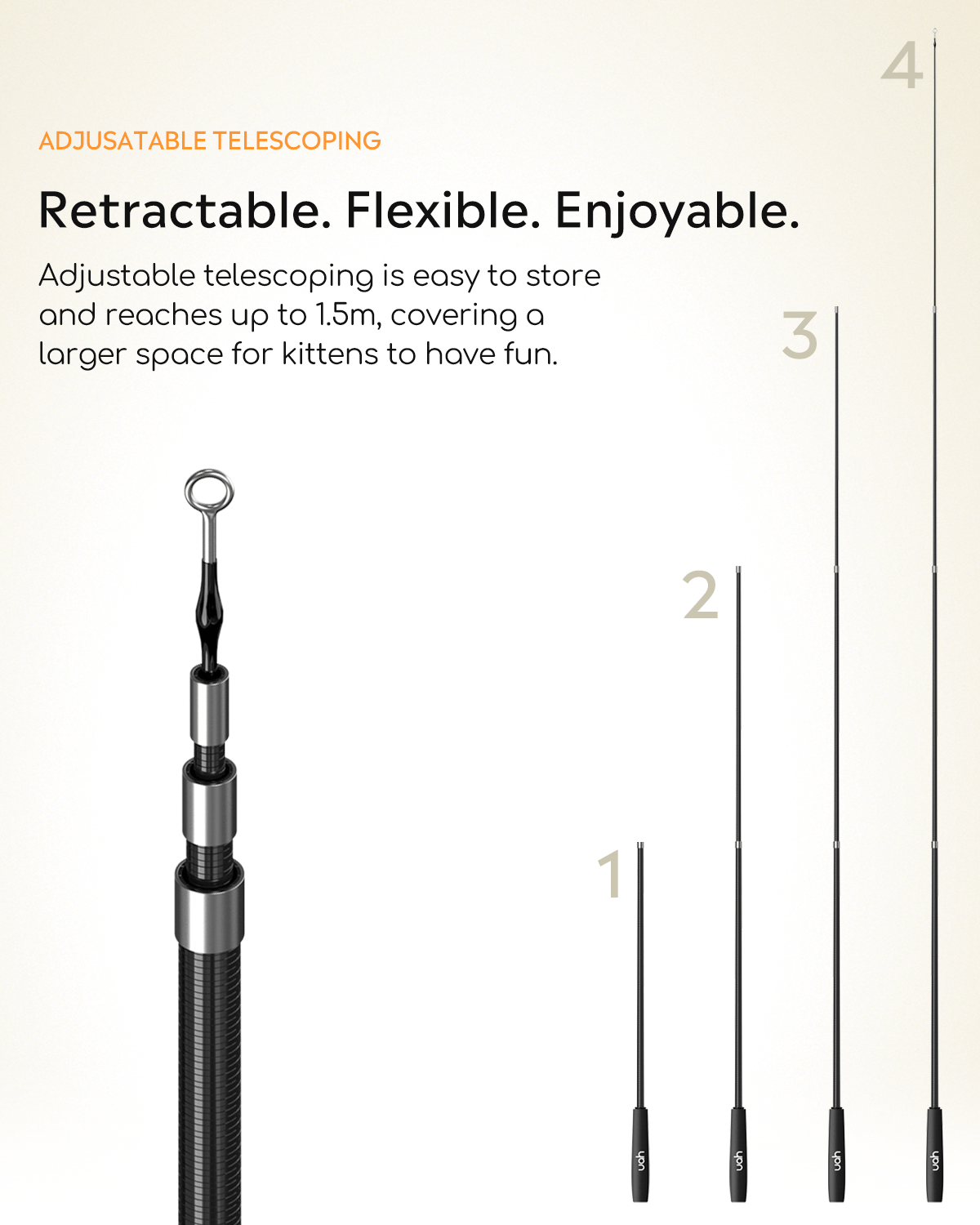 IRRESISTIBLE TEASERS REFILLS
Play all day.
Give your cat the chance to show their brave hearts with this teaser wand cat toy. The natural look of the teaser encourages cats to stalk, pounce and engage with their prey. And best of all, its easy on and off design allows you to disconnect the toy for simple storage!
TELESCOPING DESIGN
Winning way for kittens toburn energy
With the 4-section flexible design, this telescoping wand can extend from 16.5 inches to 59 inches, which will create a large space for your kittens to hunt and have fun.