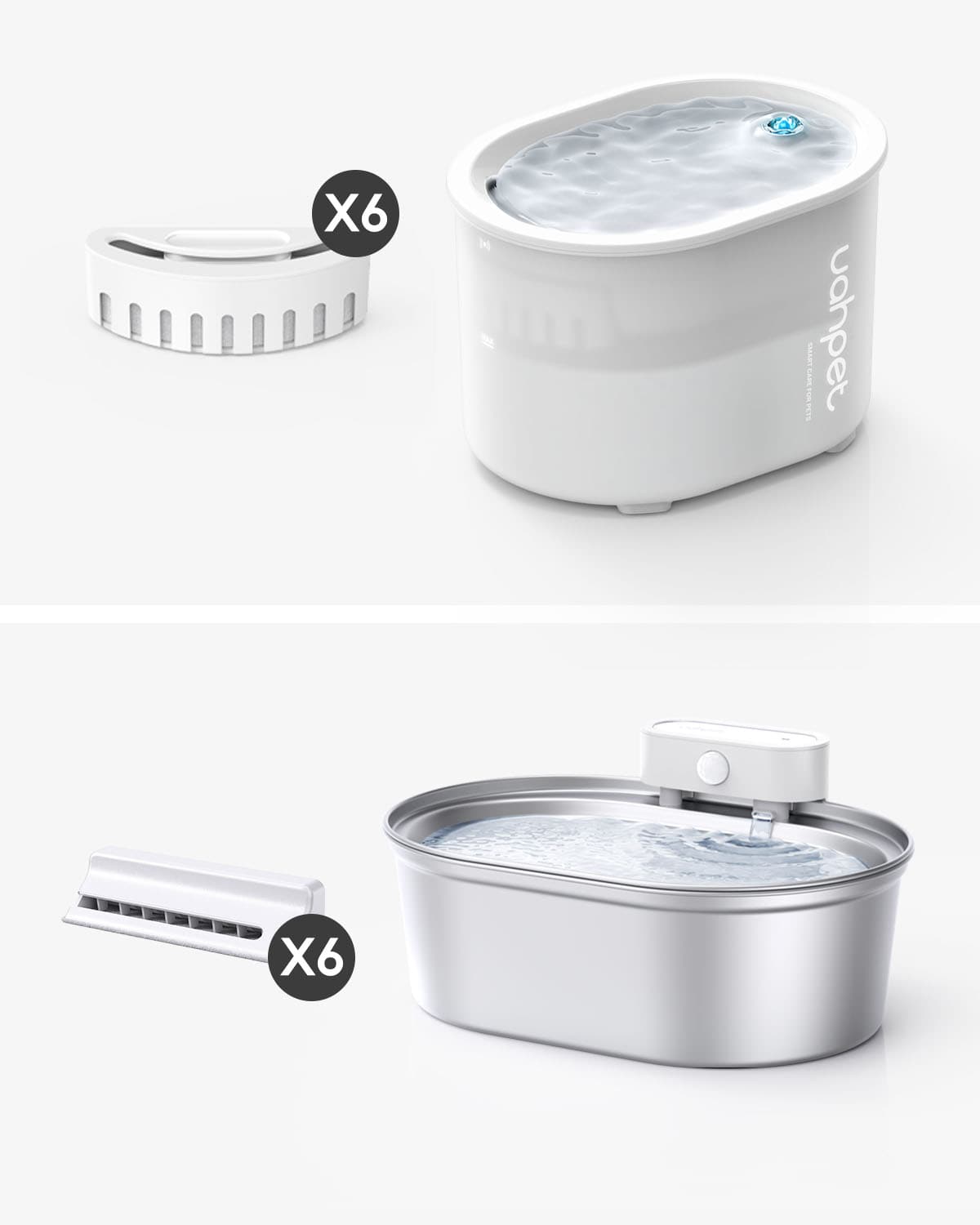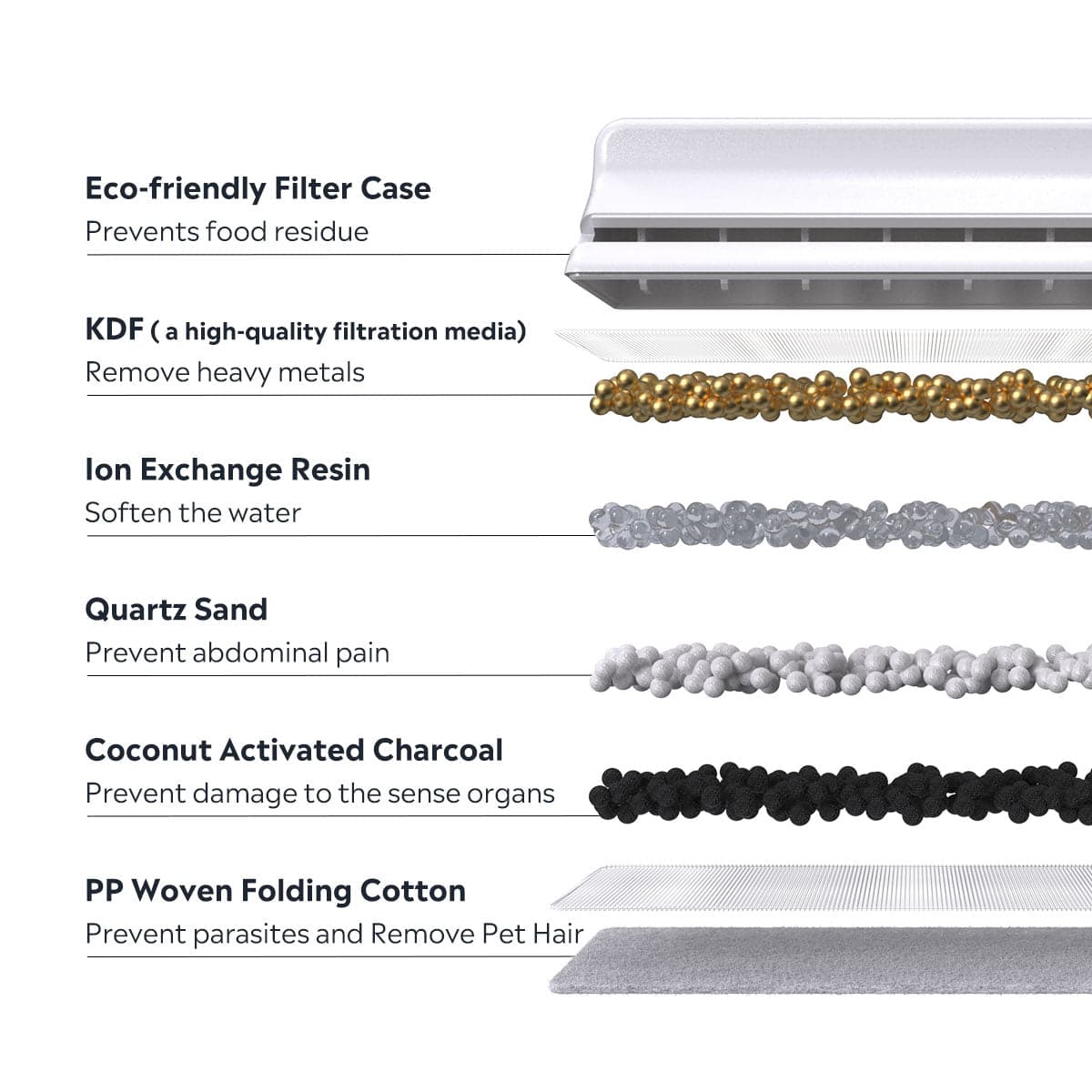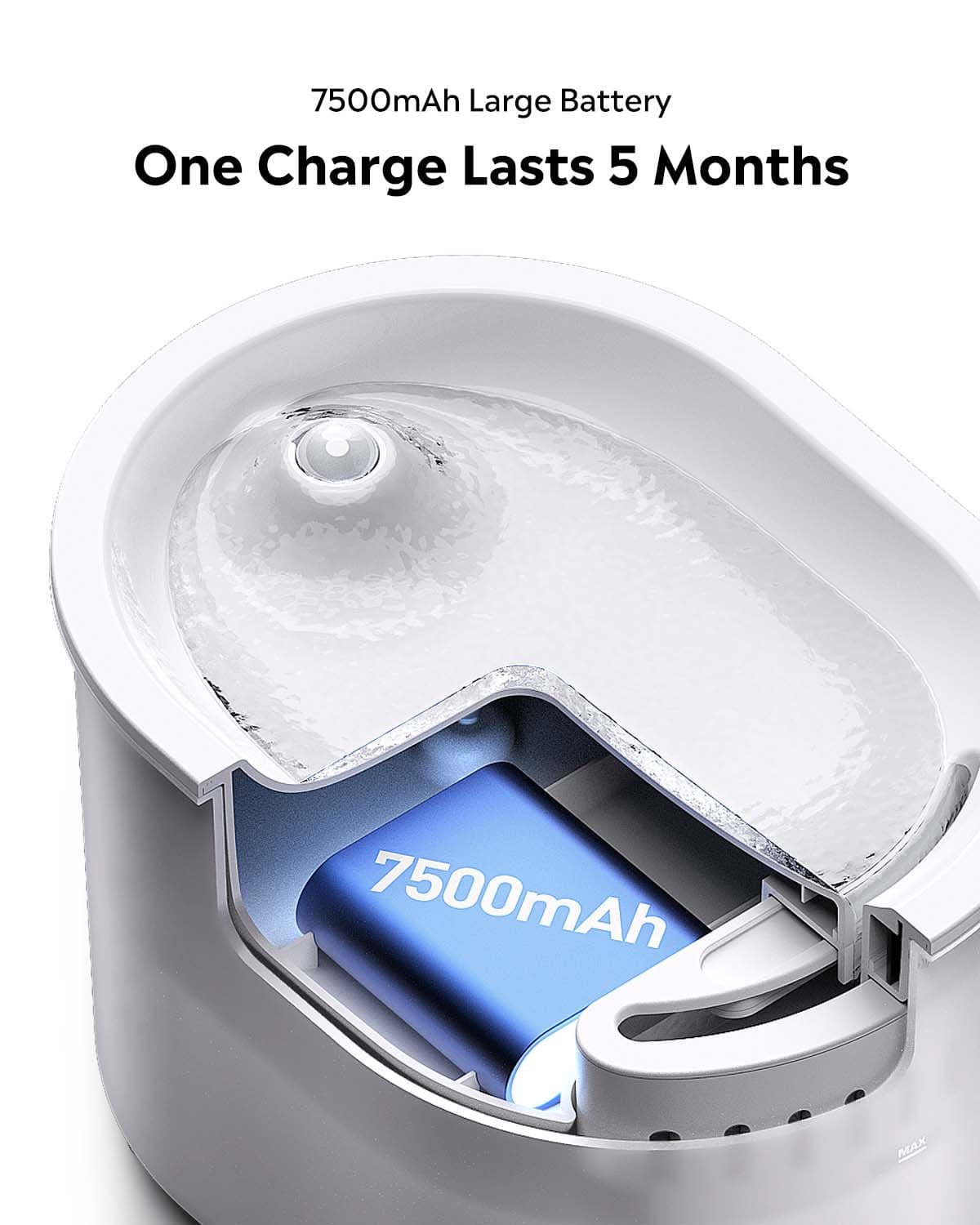 LED & Stainless Steel Fountain Combo
WHAT'S IN THE BUNDLE
-GLOW Wireless Water Fountain (6 pcs)
-Stainless Steel Wireless Water Fountain (6pcs)
Get 40% OFF with Code:
JINGLE40
Copy
In stock

Free US Shipping Over $50

HASSEL-FREE REFILL
Simplify pet parenthood
GLOW design
More Attractive For Pets
The glowing spout totally pulls your cat in –- "I've got to explore. My water bowl is like the hottest spot now. Watch me lap up hydration like a pro."
WIRELESS DESIGN
Hydration they need, just the way they like it.
Place it, let them drink from it, and love it—no detached base, truly wireless. So whenever your pets need a sip, our ZERO stainless steel wireless water fountain offers them fresh, pure hydration.
WHISPER-QUIET
Shhh… Can you hear that?
Exactly! The water flows silently along the inside, and the fountain's like a ninja – no noise, just refreshment!
WELL-CRAFTED WATER FLOW STRUCTURE
Whisper-quiet, under 30 dB
Designed with thoughtfulness, water gently glides along the inner wall of the bowl, reducing noise to under 30 dB. It seamlessly fits into your home, like a quiet helper. All you'll hear are the soothing purrs of content pets.
WIDER DESIGN, FEWER PARTS
Make cleaning and reassembling a breeze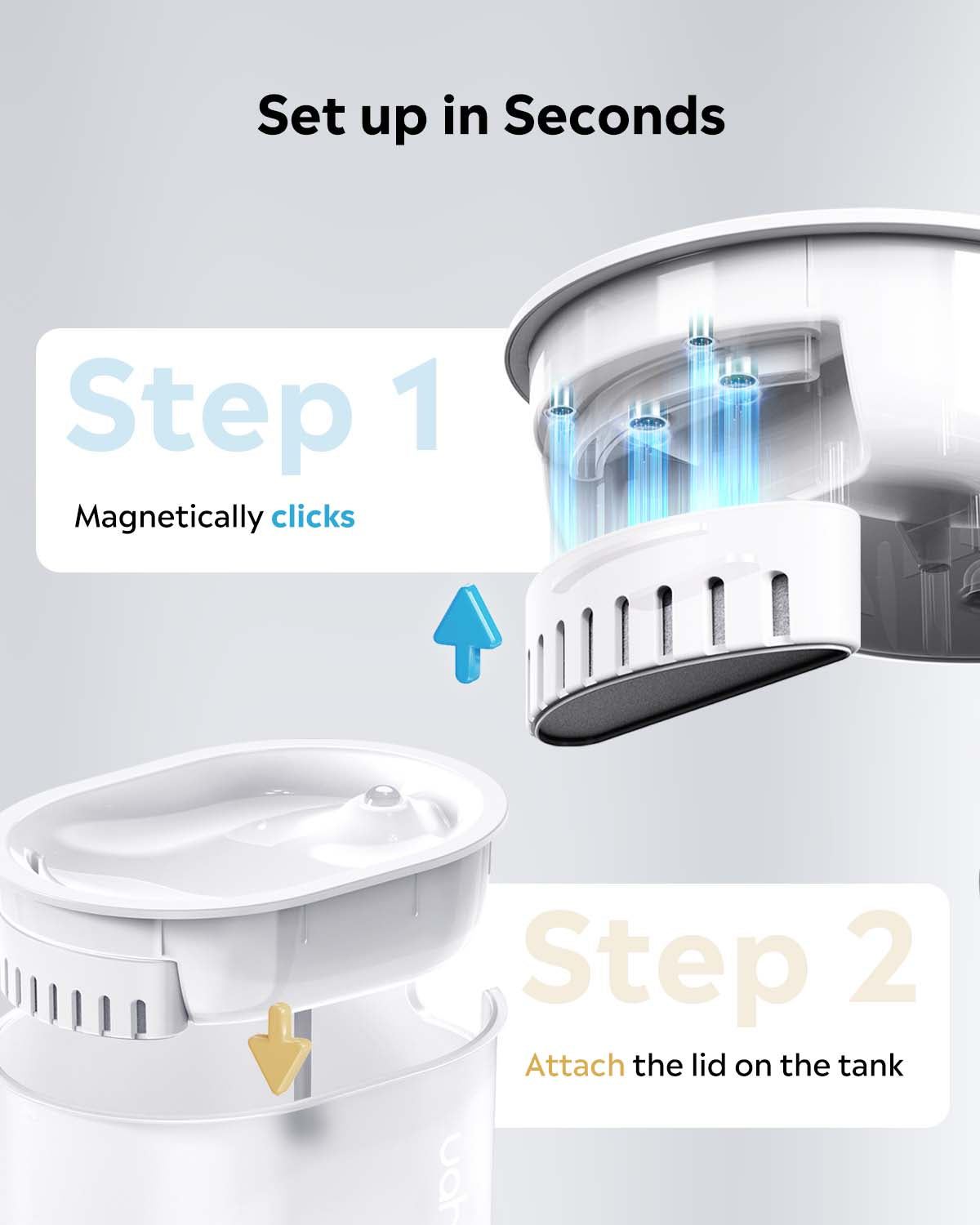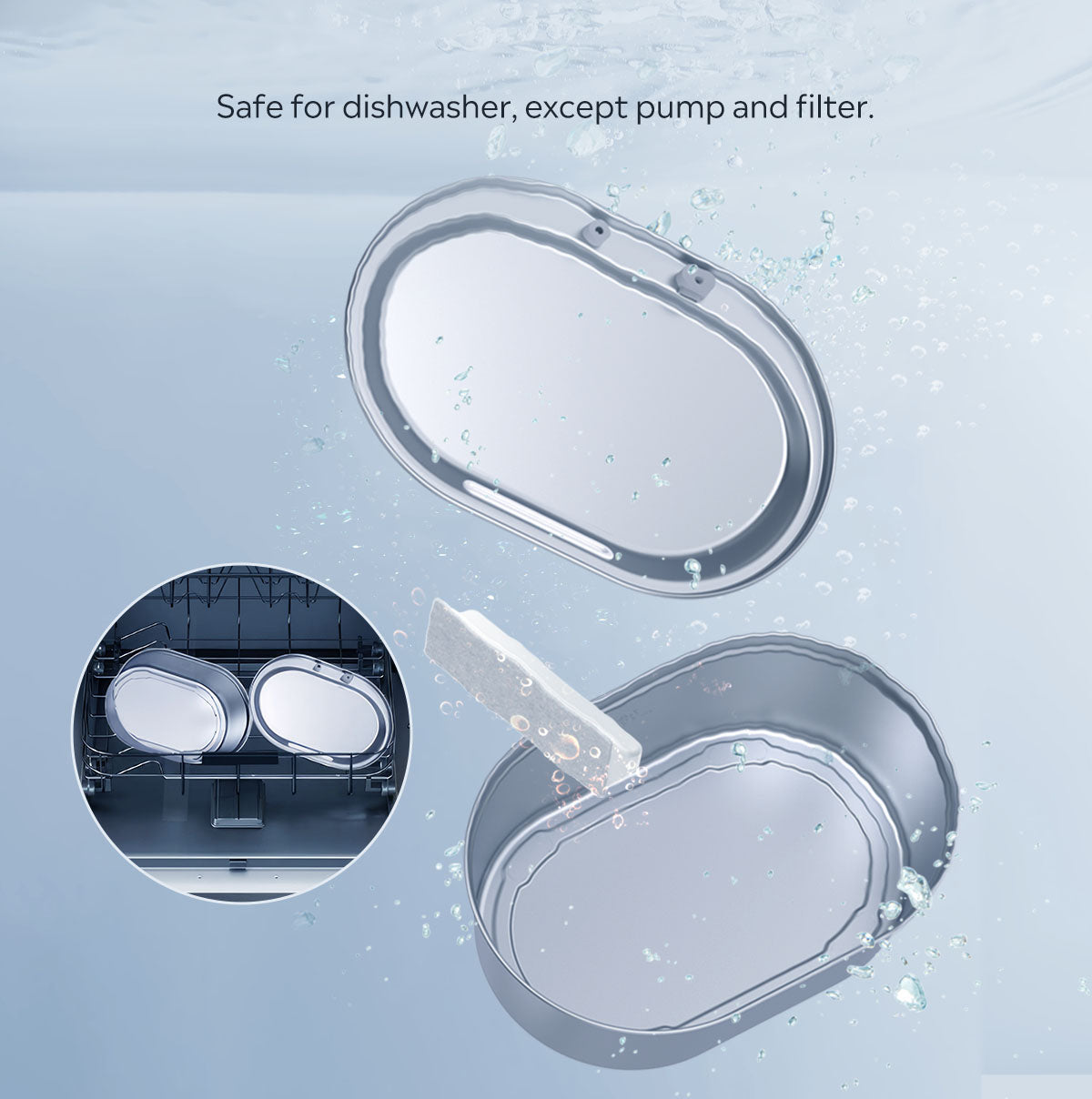 SET UP
Ready in a blink
304 FOOD-GRADE STAINLESS STEEL
Tougher. Safe for dishwasher
Spend less time cleaning and more time bonding.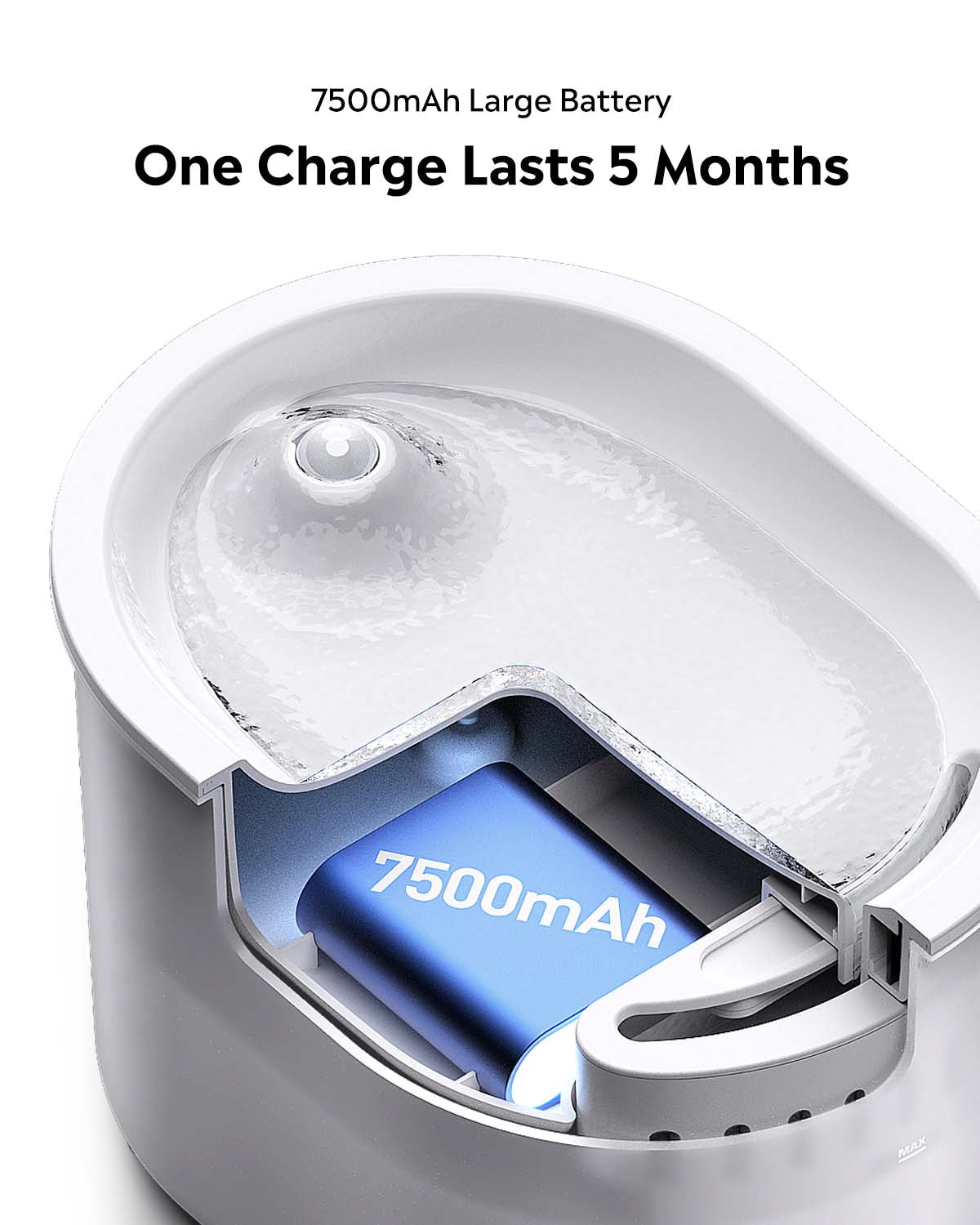 7500MAH LARGE BATTERY
1 charge lasts up to 150 days
With the enhanced 7500mAh battery, making sure I have water play for up to 150 days(with 100 daily activations).
ADVANCED EV BATTERY
Up to 130 Days of Battery Life
It won't ever disappoint your pet. With up to 130 days of battery life on a single charge and rechargeable via Type-C cable, this water fountain is always prepared to keep your pets hydrated whenever they're thirsty.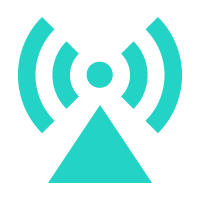 MOTION-ACTIVATED MODE
It can simultaneously run when your pet comes within a 2-meter distance in a 120-degree area.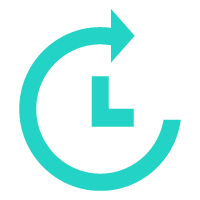 TIMER MODE
It provides your pet with cool, fresh water automatically every 15 minutes.
What's in the box?
1 × GLOW wireless Water Fountain (6pcs)
1 x Stainless Steel Water Fountain (6pcs)


More Specifications here: